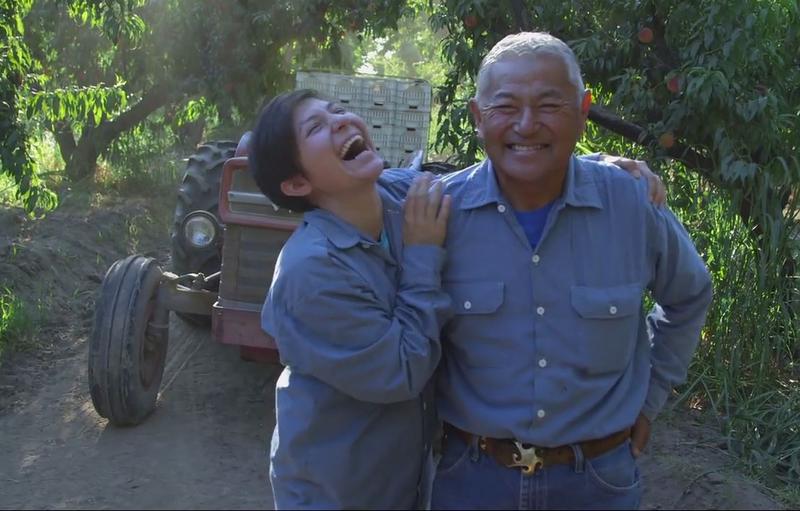 We are always up for a new adventure.
So when we received an invitation to "adopt" a peach tree on the Masumoto Family Farm, we couldn't resist. Every month, we get updates and photos of our adorable little peaches, which will soon be ripe and ready for our enjoyment. The catch? We have to drive out to the farm and pick them ourselves! Oh, and we're not QUITE sure when the tree is "due" or whether our peaches will be ripe on time. The farm asked us to reserve the last two weekends in July and the first two weekends in August, so we're taking a gamble that we'll have enough peaches for a good old-fashioned community can jam on July 31st. 
We'll gather around the tables and can both whole peaches and our very own peach jam, made with peaches from one of our favorite farms. What better way to celebrate summer? Each participant will take home a quart jar of peaches, two pints of peach jam, and as many leftover peaches as you can handle. A light dinner and a fancy peach dessert will be provided.
If you're up for MORE adventure, let Shakirah & Sarah know that you'd like to come along on the trip to the farm on Saturday, July 30th. We'd love to have company for a peach picking farm adventure!
Shakirah Simley is the Community Programs Manager & Canner-In-Residence, Bi-Rite Family of Businesses, where she wears a number of hats including: developing jams and preserves for its PUBLIC Label line, cooking instructor at 18 Reasons (its educational arm) and community coordinator in charge of giving and community outreach, with a penchant for programs that support youth empowerment and increase access to healthy food. She is also a a Certified Master Food Preserver, UC San Mateo & San Francisco County Extension. Before arriving on 18th Street, Shakirah attended the University of Gastronomic Sciences in Italy on a Fulbright scholarship, where she received her Masters degree and studied under Italian canners. She has previously worked on nutrition and recreational equity policy issues, on youth organizing campaigns, and owned her own small-artisanal jam business, Slow Jams. She was recently named one of Zagat's "30 under 30: SF Bay Area Up and Comers." Shakirah loves putting her food systems, community engagement and jammy talents to work every day, and if you catch her on 18th street, she loves to talk food justice, policy, jamming, school food and the perfect cappuccino. You can tweet her at @EatSlowJams