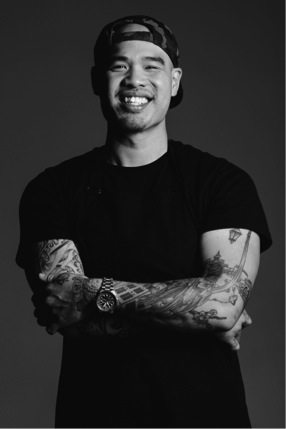 A hands-on cooking class culminating in dinner served with wine and beer.
In this exciting course, Chef Tu will teach you to create a memorable meal of - what many consider to be - the best street food in the world!
MENU
Burnt Rice, Coconut and Pork Floss
Vietnamese Cabbage and Seaweed Salad
Vietnamese Fried Rice
Lemongrass Chicken
Chef Tu David Phu's resume reflects a reverence for American culinary greats, skilled in classical European traditions. His stints include the nation's top Michelin-rated restaurants: Chez Panisse, Quince, Acquerello, Daniel Boulud, Breslin, Gotham Bar & Grill and Gramercy Tavern. Most recently, Chef Tu was Executive Chef of Gather in Berkeley. But even before all this, Chef Tu had a rich culinary experience. His family hails from the Island of Phu Quoc in Southern Vietnam, and immersed him in the practices, ingredients, techniques, and flavors of one of world's most sophisticated global cuisines. "I grew up watching my parents make tapioca noodles and fresh coconut milk every Sunday in Oakland, California. The pure joy and care they placed into food and traditions stuck with me. I was amazed how much cooking can enrich the lives of others." Obsessed with this perspective, he set out to make cooking his journey. 
His semi-annual pilgrimages to his family's island home, the fish sauce capital of Vietnam - catching seafood off the coast and cooking with relatives - feed his culinary expansion back at home in the United States. And his professional training provided tools to analyze/unlock/deconstruct the layers and complexity of common dishes of his childhood. His dishes are very much a product of occupying a vast range of cooking contexts.