Intro to Preserving: Naturally Sweet with Author Marisa McClellan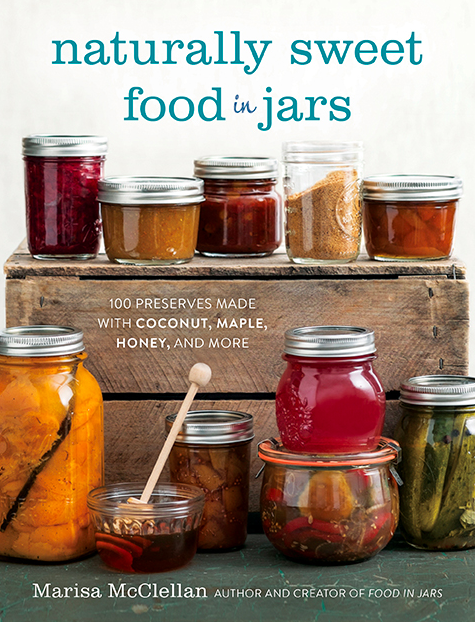 A combination of hands-on cooking and demonstration. Participants will take home jars of in-class concoctions. Hearty snacks will be served. Book sales provided by Omnivore Books.
 
Want to preserve without cups and cups of refined sugar? Learn how to safely and deliciously can using coconut sugar and fruit juice concentrate with Marisa McClellan, cookbook author and Food in Jars blogger, and Shakirah Simley, Canner-in-Residence for the Bi-Rite Family Businesses.
We'll learn how to make jam using Pomona's Pectin to ensure a set, how to transform excess garden produce into a homemade larder, and how to roperly employ the boiling water bath method for safe and shelf-stable preservation. This is a great class for beginners!
 
Marisa McClellan is a food blogger, canning teacher, and cookbook author based in Center City Philadelphia. She has been teaching for nearly a decade and is an internationally recognized expert in the field of home canning and preserving. Marisa has written for Fine Cooking, Parents Magazine, Vegetarian Times, USA Today, the Food Network, Serious Eats, The Kitchn, Saveur, Edible Philly, The Sweethome and more. She is the author of Food in Jars, Preserving by the Pint, and Naturally Sweet Food in Jars. Find more of her jams, pickles, and preserves (all cooked up in her 80-square-foot kitchen) at foodinjars.com.
Shakirah Simley is the Community Programs Manager and Canner-in-Residence for the Bi-Rite Family Businesses. She wears a number of hats including: developing jams and preserves for its PUBLIC Label line, cooking instructor at 18 Reasons (its educational arm) and is in charge of giving and community outreach, with a penchant for programs that support youth empowerment and increase access to healthy food. Before arriving on 18th Street, Shakirah attended the University of Gastronomic Sciences in Italy on a Fulbright scholarship, where she received her Master's degree and studied under Italian canners. She has previously worked on nutrition and recreational equity policy issues, on youth organizing campaigns, and owned her own small-artisanal jam business, Slow Jams run out of La Cocina. In 2013, she was recently named one of Zagat's "30 under 30: SF Bay Area Up and Comers." Shakirah loves putting her food systems, community engagement and jammy talents to work every day, and if you catch her on 18th street, she loves to talk food justice, policy, jamming, school food and the perfect cappuccino.