Food & Farm Film Fest: Sugar Coated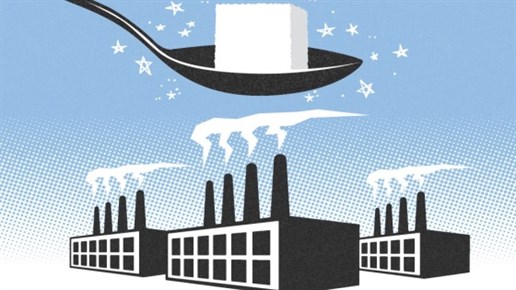 IS SUGAR THE NEW TOBACCO?
How did the food industry get us to stop asking the question: is sugar toxic?  
It all starts with a secret PR campaign dating back to the 1970s. For forty years, Big Sugar deflected all threats to its multi-billion dollar empire, while sweetening the world's food supply. As obesity, diabetes, and heart disease rates skyrocket, doctors are now treating the first generation of children suffering from fatty liver disease.  The sugar industry is once again under siege. They dodged the bullet once. Can they do it again?
Follow fearless detectives and researchers as they uncover the secrets behind the Sugar Association's suppression of science linking sugar to diet-related diseases. A film for fans of science and detective stories!
Served with: fresh spring strawberries
MORE SCREENINGS ALL WEEKEND
Friday, April 1st, 7pm: Opening Night Shorts Program & Party
Saturday, April 2nd, 7pm: Can You Dig This
Sunday, April 3rd, 4pm: Just Eat It
Sunday, April 3rd, 7pm: Polyfaces