Food & Farm Film Fest: Opening Night Shorts Program & Party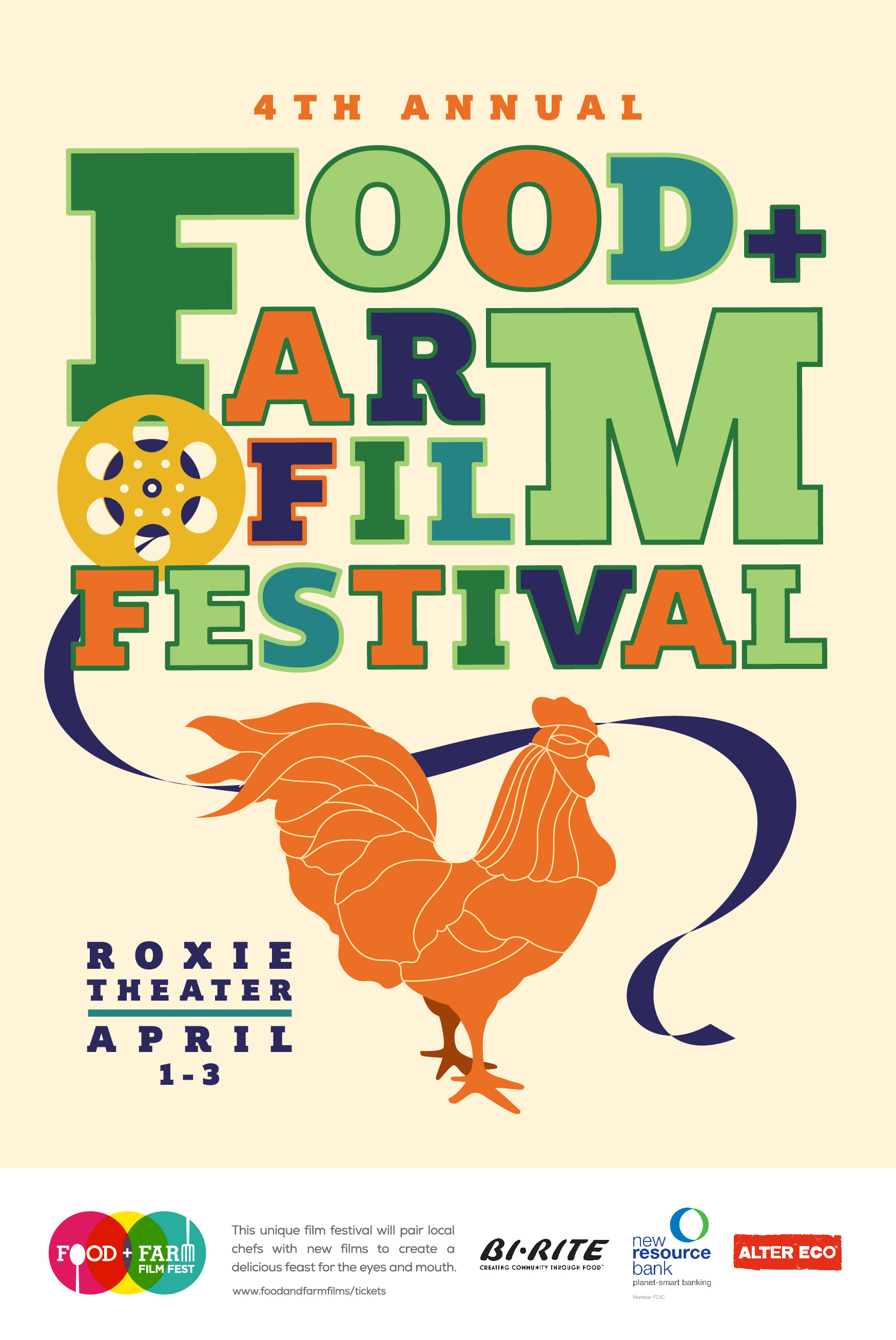 Our fourth annual Food & Farm Film Fest opens with an incredible program of short films, followed by a celebration at Four Barrel Coffee. Your ticket includes admission to the films and after-party. 
From a western parody about littering to a profile of a local pizza master, our opening night shorts program is a view into the imagination of food makers, growers, and lovers. Take a journey with us through 14 short films you won't see anywhere else. We guarantee you will laugh, cry, and want to head for the kitchen. After the films, walk with us to Four Barrel Coffee at 375 Valencia Street to continue the conversation. 
Candy Crushed (3:54), Jamie Dewolf, 2015
You Are What You Eat (2:49), Charlie McGee, 2015
Ice Dreams (3:50), Jason Gregg, 2015
Kidchup (2:24), Caroluna Veirano, 2015
Seeds of a Nation (2:30), Jyotsna Puthran, 2015
Bake Pizza Ride Bikes (4:00), Michael Evans, 2015
Natural Cake (3:14), Simone Pizzi, 2015
Notorious Corn (1:15), Mallory Grolleau, 2015
Coffee Virgin (1:14), Devon and Hart Perez, 2016
Blending into the American Dream (4:37), David Wells, 2015
Meanwhile at the Farm (2:10), The Factory, 2015
Noodle Deli (13:15) David Liu, 2015
Central Texas BBQ (13:00) Rose Tucker, 2014
Sandorkraut (12:00), Ann Husaini and Emily Lobsenz, 2015
The Timmy Brothers: Water Makers (5:14), Paul Riccio, 2015
Paired with:
Sausage & Sauerkraut Selection by True Story Foods

MORE SCREENINGS THROUGHOUT THE WEEKEND!
Saturday, April 2nd, 4pm: Sugar Coated
Saturday, April 2nd, 7pm: Can You Dig This
Sunday, April 3rd, 4pm: Just Eat It
Sunday, April 3rd, 7pm: Polyfaces