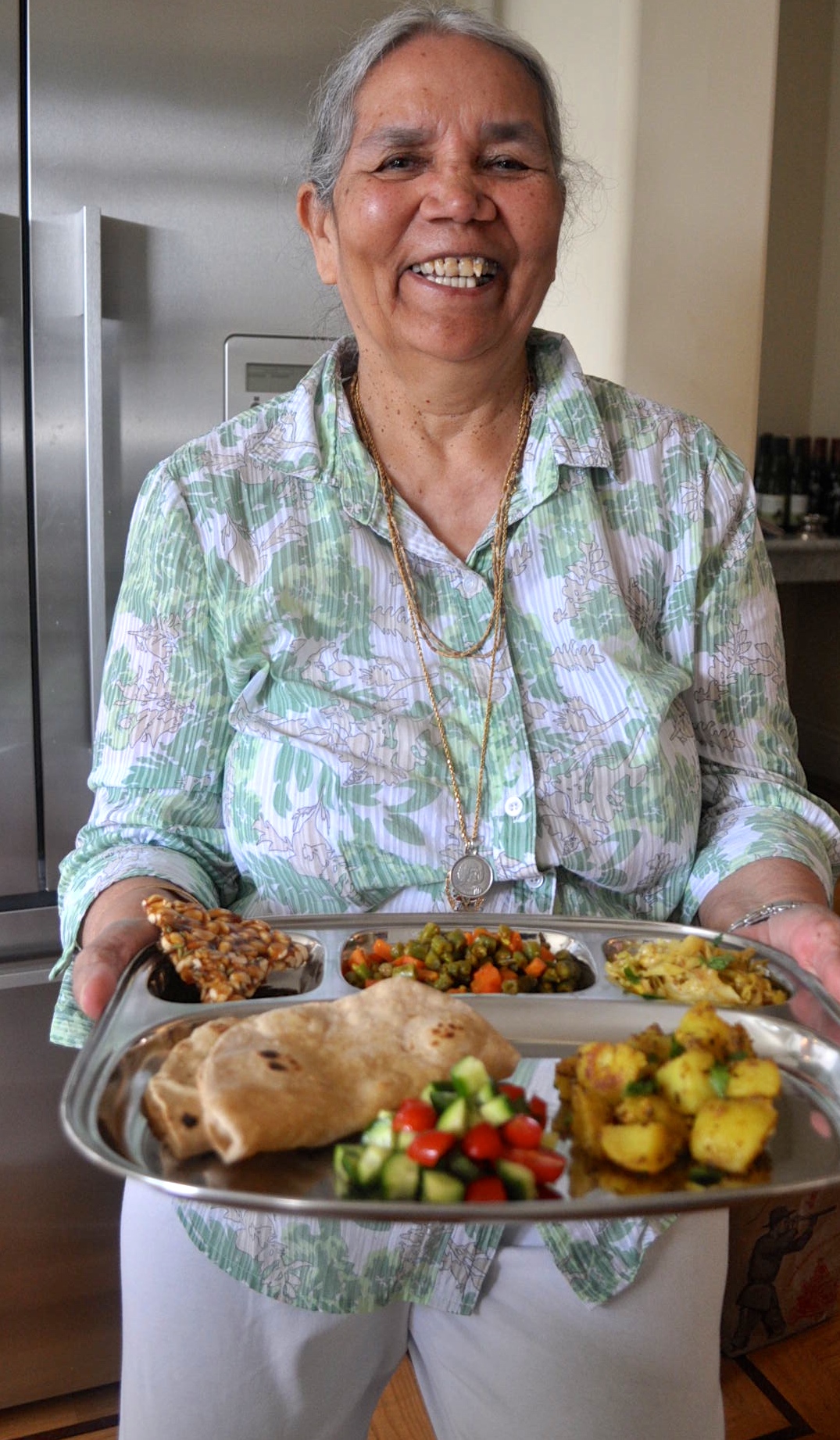 A hands-on cooking class culminating in dinner served with wine.
Join Simran and Stacie for an introduction to Gujarati cuisine of Western India. We'll cook a quartet of spiced vegetarian dishes that are wonderfully healthful and easy to cook, making them a wonderful addition to your everyday cooking repertoire. We'll also make a simple roti, and several side dishes to complement the meal we will enjoy together at the end of class. Along the way we'll cover Indian spices and pantry basics as well as core techniques that will help you take your Indian cooking to the next level!
MENU
Gobi Shak - Cabbage with spices
Fraz Bean - Stir fried Green Beans
Sukhi Aloo Bhaji- Dry Spiced Potatoes
Simple Gujarati Dhal with Three Chiles (demo)
Roti - everyday Indian flatbread made with whole-wheat flour
Basmati Rice
Simran Singh and Stacie Dong are San Francisco moms with a passion for cooking, eating and exploring the world through food. On their blog, A Little Yumminess (www.alittleyum.com), they share recipes from around the world, favorite foodie destinations in the Bay Area and ideas for bringing up adventurous eaters. Throughout the year the run very successful day and week-long "around-the-world" cooking camps and classes for youth aged from K- 12.  They also teach regional Indian and Asian cooking classes at 18 Reasons and other venues around the Bay Area.  They are also regular contributors to the San Jose Mercury News food section, Sunset Magazine's blog, Bay Area Parent Magazine, and other websites and publications.