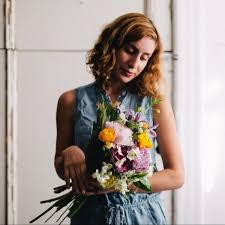 Create your very own locally grown floral bouquet boasting edible stems like artichoke and rosemary! 
Lorena Cortez, the San Francisco based florist of Home Sweet Flowers will guide you through arranging a hand held bouquet and vase arrangement. She'll speak to her techniques for floral composition and will help you gain a greater understanding of the relationships between color, texture, and form. She'll then guide you as you tap into your own intuition, curiosity, and creativity.
Mason jar (vase) provided.
Light snacks and drinks will be served. 
More about Lorena can be found at: www.homesweetflowers.com