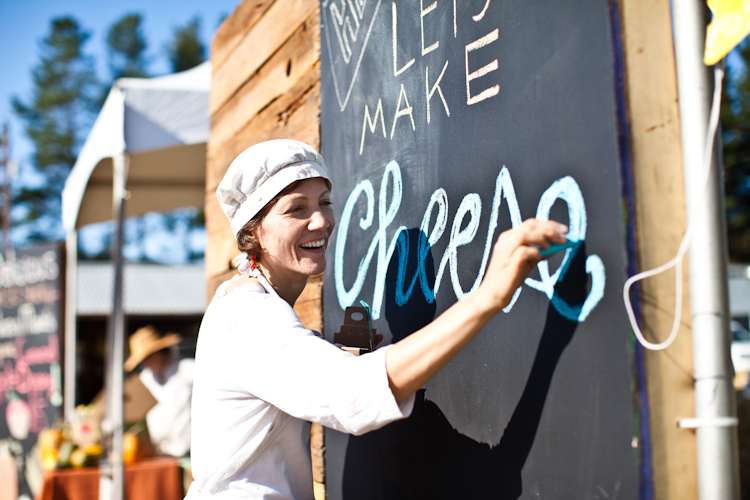 A hands-on cheesemaking course; each participant leaves with his/her freshly made cheese. Includes a cheese tasting of top burrata alongside an array of snacks.
The most exciting cheese on the cheese board needs little explanation: burrata is fresh mozzarella filled with luscious cream and more cheese. You get to make your own in one short night. And eat it too!
In this action-packed evening class, you will learn the basics of cheesemaking, including which milk to use, where to find cultures, and options for rennet. You will also leave with a deeper understanding of the science behind the process - The San Francisco Milk Maid is an absolute well of information and inspiration!
Louella will also have copies of her book on home cheesemaking, Kitchen Creamery, available for sale after class. 
Louella Hill, aka The San Francisco Milk Maid, first encountered cheesemaking while on a sheep farm in Tuscany over a decade ago. There she realized she could be part of the process all the way from sunlight to dinner plate. She never turned back. She's trained in Europe and the US though now works mainly with a 5-gallon pot in her own kitchen. Her forthcoming book on home cheesemaking, Kitchen Creamery, was recently published by Chronicle Books. Visit her at http://www.sfmilkmaid.com/