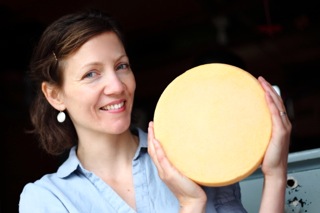 A hands-on class; snacks will be provided.
You've always wanted to dabble in home cheesemaking and here's the moment to do so! Join 18 Reasons instructor and author of Kitchen Creamery Louella Hill for a course on three wonderful fresh cheese recipes (ricotta, creme fraiche and basket cheese), made by hand in just two short hours.
This class is the perfect introduction to cheesemaking as it'll cover what type of milks to use, where to buy supplies, types of cultures and rennet and, mainly, what you need to worry about and what you don't. 
Note: Louella will have copies of Kitchen Creamery for purchase after class for those who want to be ahead of the holiday curve.
For more information on the instructor: www.sfmilkmaid.com