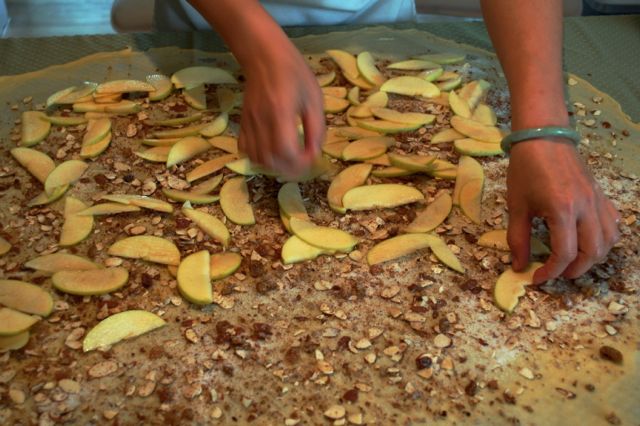 As apple season hits its stride, come learn the magic of apfelstrudel. You'll find that coaxing properly made dough into a paper-thin sheet is surprisingly easy. You'll master working with this strong, silken dough and then practice rolling layers around a filling of fresh apples, raisins and nuts.
While your strudel bakes, we'll conduct an apple tasting to learn which varieties are best for cider, sauce, pie or simply enjoying out of hand.
Strudel is a communal experience that you'll want to prepare with friends and family during the holidays. With the dough you take home, you'll be able to explore both sweet and savory versions. We'll discuss different filling and rolling techniques along with substitutions for butter and eggs.
MENU 
Nibbles upon arrival: Cheese Plate with Apple and Candied Nuts and Mushroom Strudel
Apple Strudel
Hard Apple Cider
Apple Shrub
THY TRAN makes a very happy living by listening, teaching, writing, cooking, traveling and eating. Trained as a professional chef, she created Wandering Spoon to provide culinary instruction with an emphasis on fundamental techniques and cultural context. Her 18 years of food industry experience span a variety of disciplines, including fine-dining restaurants, culinary academies, product development, magazine test kitchens, cookbook publishing and nonprofit organizations.