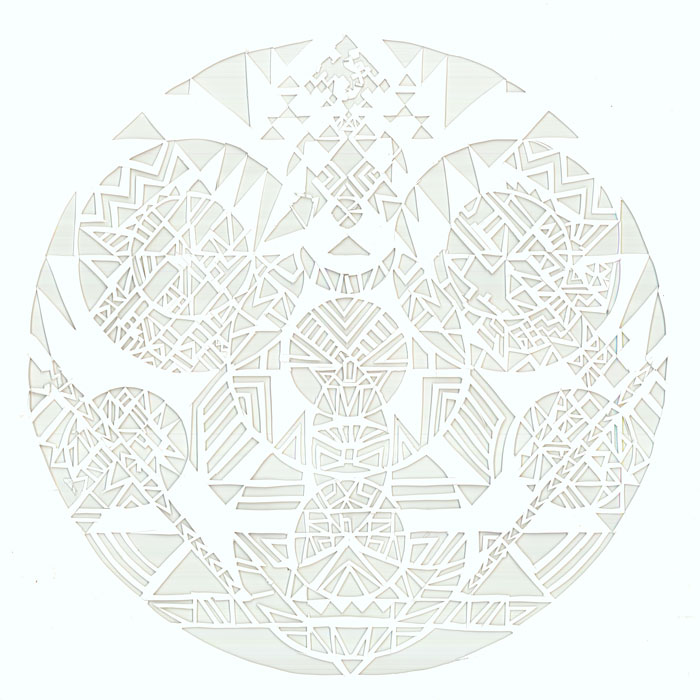 A PLACE TO GATHER every Thursday, 6:00-10:00pm
18th Hour Café offers a changing weekly menu of craft beer, amazing wine, cheese, charcuterie, salad, soup, and Tartine bread; prices range from $3-$20. The goal of 18th Hour is twofold: to create a great space in the Mission for people to enjoy, and to support 18 Reasons public programming and community collaborations. Proceeds from 18th Hour support our Cooking Matters Program.
THIS WEEK: LUZ ELENA MENDOZA OPENING
18 Reasons is thrilled to host Luz Elena Mendoza, musician, artist, and visionary. She has designed a series of laser cut, geometric mandalas based on her illustration work. Created over the course of four years, the intricately detailed figures act as an extension into another world. Expressions of balance and imperfection, history and song, spiritual and natural realms, her work speaks to the Heart of the Mission District.
Luz Elena grew up in the Central Valley of California, and will be traveling from Portland, Oregon, to hang her exhibition and perform at her reception on Thursday, July 23rd. She will play an unplugged set of both original songs and Latin American folk traditionals, followed by Carolinian-turned-Bay-Area local Sean Hayes.
Registration is optional for this event! Feel free to just drop in.