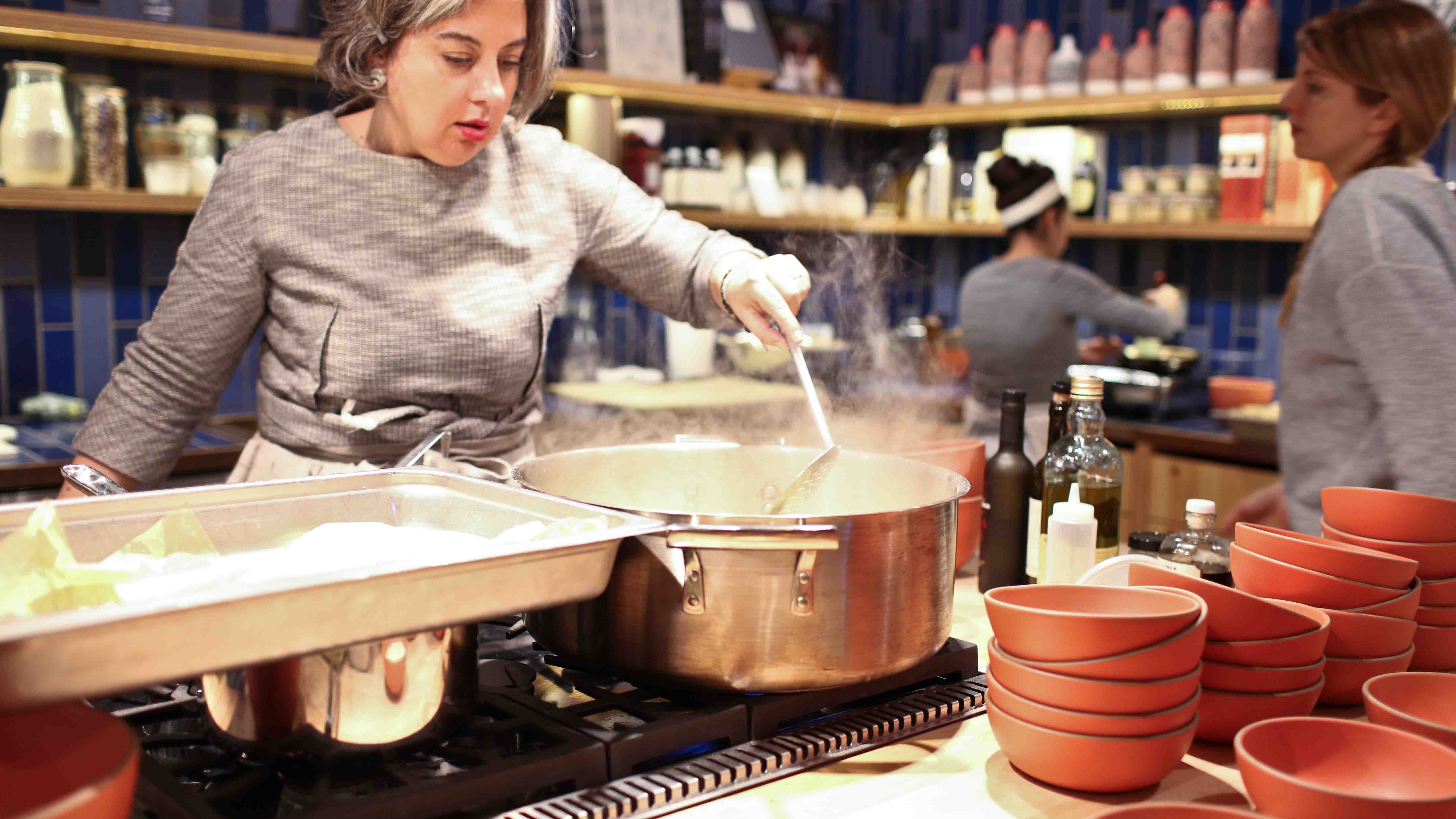 The red of a tomato sauce is a seminal layer of Italian cooking year-round. But tomatoes never make me as happy as when summer comes and they abound in all shapes, colors and size. I love them raw and roasted, peel on or off, in a sauce, a salad a sandwich or a stew. This is a collection of my peak-season tomatoes greatest hits, with the most suited kind for each very different recipe. We will come away with an understanding of cooking VS eating tomato, what and why is better for oven, stove top or just as is, based on the sweetness or acidity factor, skin thickness and pulpiness VS seediness. We will also learn to preserve tomatoes for the winter now that they are at their best.
MENU
Pelati~Canned peeled tomatoes
Crudaiola~Fresh tomato and basil sauce
Pomodori ripieni di riso~Rice filled roasted tomatoes
Panzanella~Tuscan bread and tomato salad
Pesce spada alla livornese~Swordfish with tomato, olives and capers
Pollo in umido~Chicken braised with tomatoes and herbs
Viola Buitoni, a direct descendant of the famed pasta and chocolate family, hails from Perugia, in the heart of Umbria. She came to the US in 1985 for a business degree, but soon after graduation found herself drawn back into the genetic passion for food. In New York City she started Buitoni & Garretti, a catering kitchen and Italian fine foods shop. Here in San Francisco Viola can be found giving lectures on Italian food traditions and trends and cooking classes in collaboration with the SF Italian Cultural Institute and Italian Consulate. She also teaches "The Italian Kitchen", a monthly workshop at the Cavallo Point Lodge Cooking School; and an ongoing series of food articles and cooking videos for MissionLocal.org, a UC Berkeley's School of Journalism blog based in San Francisco's Mission District where Viola lives.