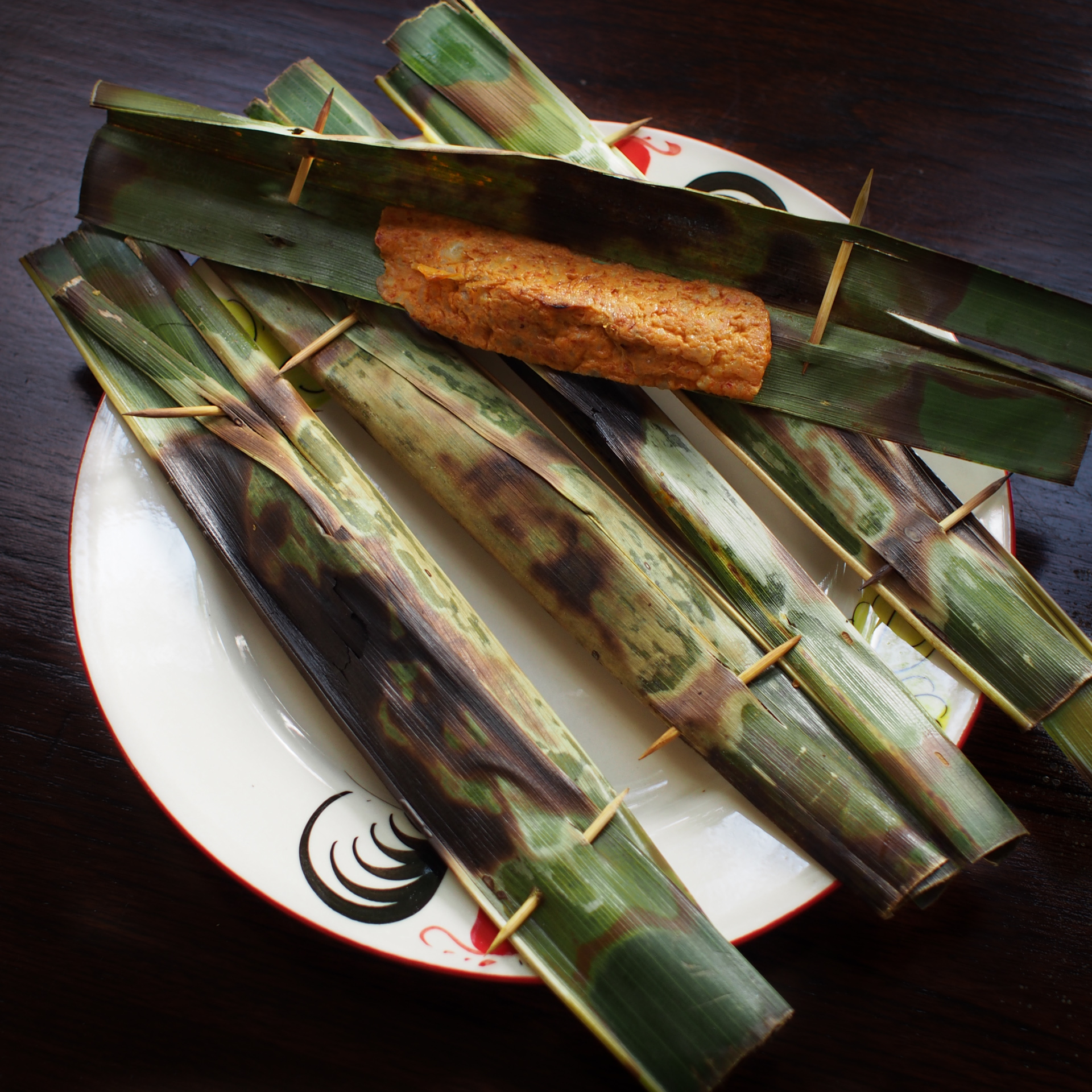 Sometimes also called "Straits Foods," Nyonya Peranakan cuisine dates back 500 years ago when Chinese traders sailed the trade winds to the safe harbor of Malacca and Penang, and married local Malays. The resultIing cuisine has Chinese and Malay elements boasts some of the most mouth watering dishes of Malaysia today.
MENU
Lobak Spring Rolls - Coriander and Chestnut Pork wrapped in Yuba
Otak Otak - Fish in Coconut Mousse wrapped in Banana leaves
Kale Cincalok - raw kale with salted baby shrimp
Curry Kapitan Chicken -Coconut Curry  with kaffir Lime Leaves
Nasi Ulam - blue pea flower herb rice
Linda Tay Esposito is a self-taught chef whose food represents a tribute and a commitment to the authenticity of the cuisines of the Pacific Rim. She grew up in Malaysia, lived in China and Hong Kong and traveled extensively in the region exploring the vast culinary offerings and traditions, and capturing the essence of the local cuisines. She brings these exciting flavors, passion and knowledge to the classroom. Her style of teaching makes even the most complex of curries simple to make and a gastro-adventure experience of "Flavor Explosions."
A freelance culinary educator, Linda teaches at the The Cooking School at Cavallo Point and at Sur La Table Cooking School. Previously, she was a lead chef at Parties That Cook where she teaches global cuisines in a team building setting.  She started her teaching career at Whole Foods Market Culinary Center. She was also Chef with Bay Area's artisan tofu maker, Hodo Soy, where she is now head of operations. She writes a food blog at www.flavorexplosions.com