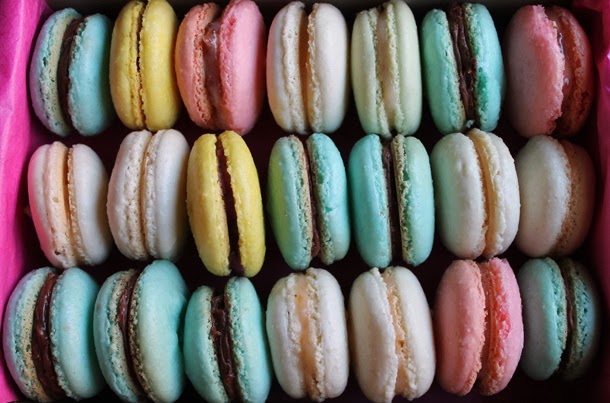 Jen Nurse wants to demystify the macaron. She believes that with a few tricks, these extraordinary feather-light French pastries can be mastered by any home cook.
In this course, you will learn to make several flavors of cookies (perhaps vanilla and matcha green tea!) and variations on buttercream and ganache fillings (or, maybe strawberry and pistachio). The sky's the limit on flavors, and you'll leave class feeling confident enough to create at your own whim.
A hearty snack of baguette, ham, butter, radishes, and a seasonal salad will be served.
Jen Nurse is passionate about demystifying cooking and baking for the home cook. A lifelong love of the kitchen pulled her away from a long tech career to open an award-winning boutique bakery in Seattle. Back in her native San Francisco, Jen has worked as a chef and recipe developer for clients ranging from food trucks to Michelin-starred restaurants. The chance opportunity to teach a cooking class two years ago led to her life's great "Aha!" moment; she now teaches kids and adults throughout the Bay Area to make simple yet sophisticated food.