Aperitivo: the Italian Art of Entertaining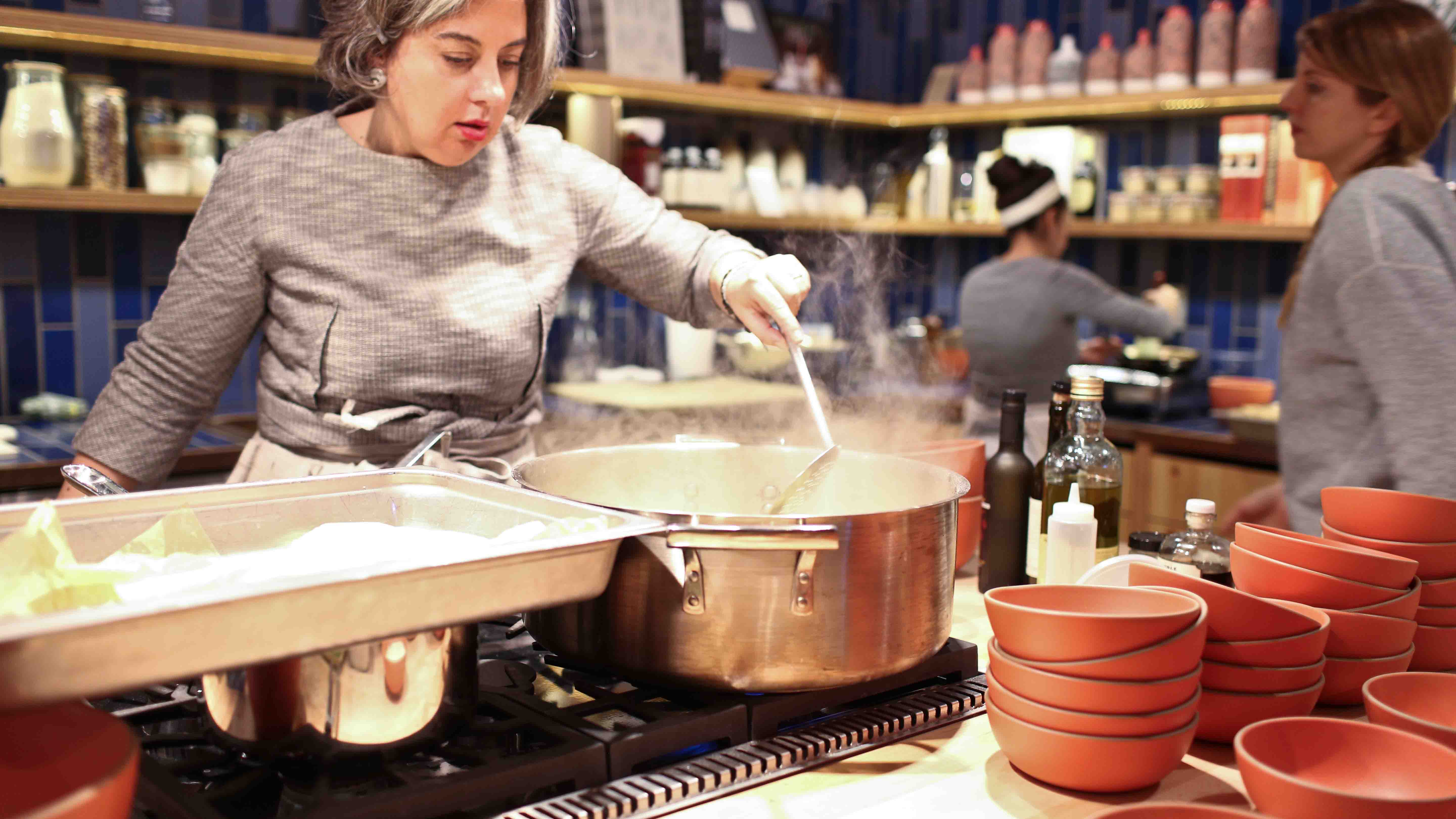 A hands-on cooking class culminating in dinner served with wine.
In a country where the typical cocktail party is called for 7pm, being at least an hour late is a necessary condition for socializing and invitations have a beginning but never an end time, finger food often takes the place of dinner, in imaginative ways that draw from the tradition and trends of the country's cooking scene . Take a trip with Viola through the hors d'oeuvre of Italy, from the simple to the elaborate, and learn how to entertain as artfully and effortlessly as the Italians do.
MENU
Crocchette di ricotta 
ricotta fritters
Salvia croccante
crispy sage leaves
Crostini di fegatini al vin santo
chicken liver and vin santo crostini
Carne all'albese
beef tartare with truffle
Mousse di burrata  con bottarga
burrata and bottarga dip
Crostini con taleggio e salsiccia
taleggio and sausage crostini
Torta fritta e salumi
fried dough with salumi
Cozze gratinate al forno
baked mussels au gratin
Viola Buitoni, a direct descendant of the famed pasta and chocolate family, hails from Perugia, in the heart of Umbria. She came to the US in 1985 for a business degree, but soon after graduation found herself drawn back into the genetic passion for food. In New York City she started Buitoni & Garretti, a catering kitchen and Italian fine foods shop. Here in San Francisco Viola can be found giving lectures on Italian food traditions and trends and cooking classes in collaboration with the SF Italian Cultural Institute and Italian Consulate. She also teaches "The Italian Kitchen", a monthly workshop at the Cavallo Point Lodge Cooking School; and an ongoing series of food articles and cooking videos for MissionLocal.org, a UC Berkeley's School of Journalism blog based in San Francisco's Mission District where Viola lives.