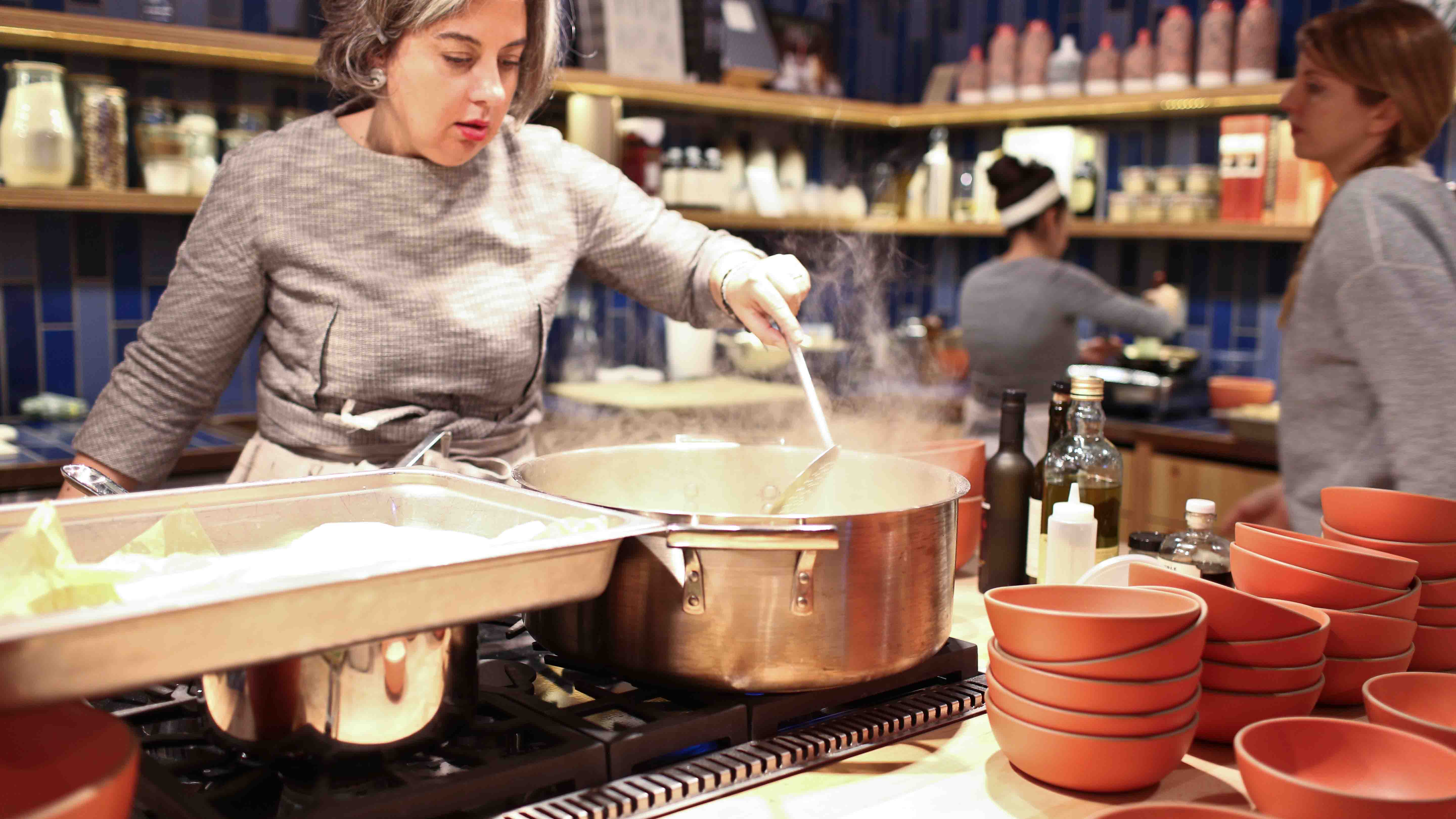 A hands-on cooking class. Savory snacks will be served; class will end with tarts and tea.
To Viola, a tart is a blank canvas to fill with the culinary imagination that runs through her veins. The fragrance of a crostata baking conjures her mother's voice, and she is excited to share the secrets she learned from years of smelling, watching and eating Italy's most beloved dessert.
MENU
Pasta frolla a prova di cuoco (fool proof pastry crust)
Pasta frolla al cioccolato (chocolate pastry crust)
Pasta frolla rustica (rustic lard pastry crust)
Crostata classica (classic jam tart)
Crostata crema e ricotta (pastry cream and ricotta tart)
Crostata di pere e cioccolato (pear and chocolate tart)
Crostata di cioccolata, scorzette e nocciole (orange peels, chocolate and hazelnuts tart)   
Crostata pistacchio e tarocchi (pistachio cream and blood orange tart)
Viola Buitoni, a direct descendant of the famed pasta and chocolate family, hails from Perugia, in the heart of Umbria. She came to the US in 1985 for a business degree, but soon after graduation found herself drawn back into the genetic passion for food. In New York City she started Buitoni & Garretti, a catering kitchen and Italian fine foods shop. Here in San Francisco Viola can be found giving lectures on Italian food traditions and trends and cooking classes in collaboration with the SF Italian Cultural Institute and Italian Consulate. She also teaches "The Italian Kitchen", a monthly workshop at the Cavallo Point Lodge Cooking School; and an ongoing series of food articles and cooking videos for MissionLocal.org, a UC Berkeley's School of Journalism blog based in San Francisco's Mission District where Viola lives.