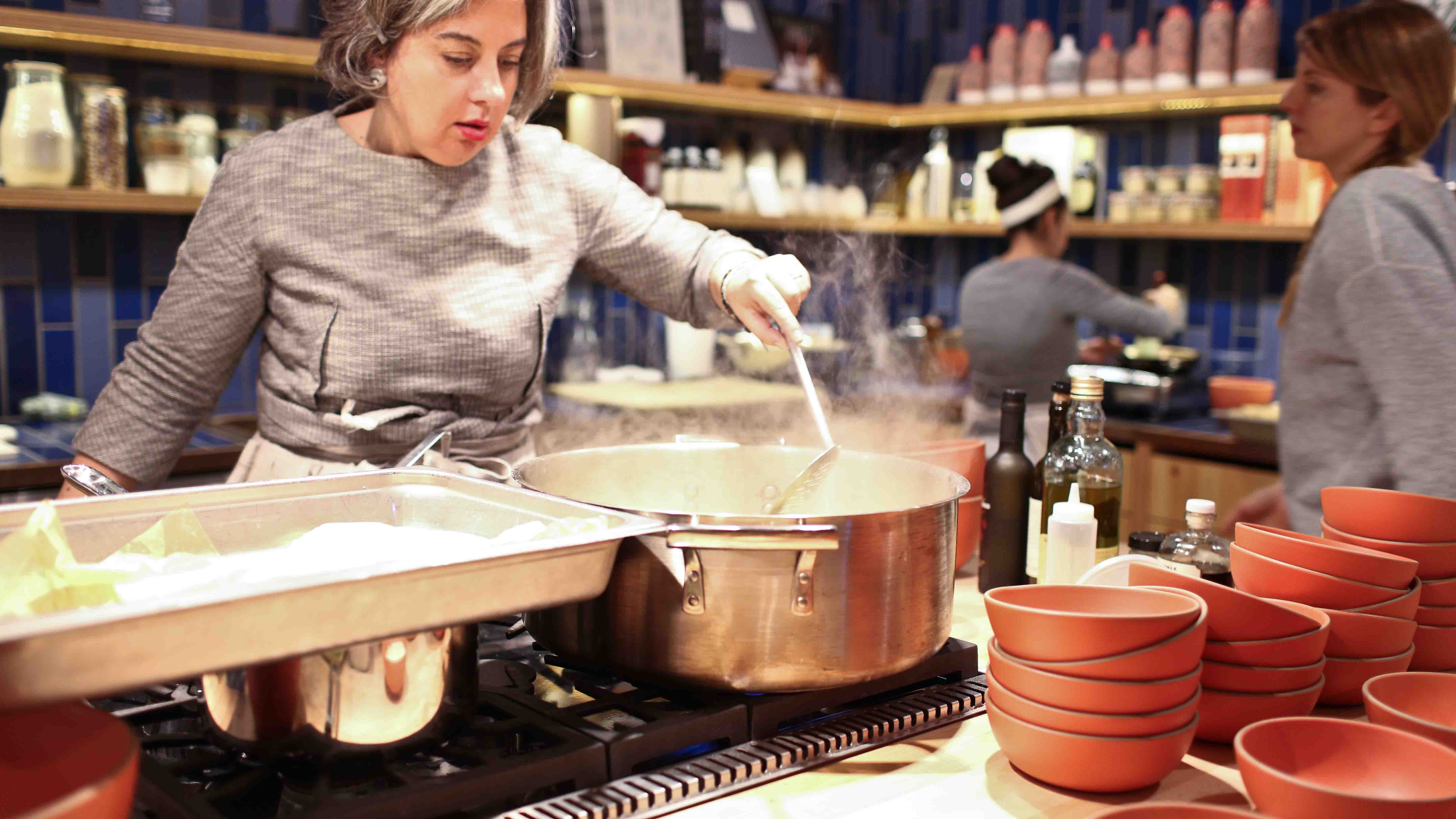 This class is a mix of demonstration and hands-on; it culminates in dinner served with wine.
Our resident Italian instructor Viola Buitoni is passionate about her larder and is excited to share how a dedicated Italian home cook stocks his/her pantry year-round and through the seasons. The year-round pantry is what defines Viola's identity, her foundation wherever in the world she's cooking. Her seasonal larder, dictated by the whims of nature, is how she plants her roots. In this class, we will make three dishes made with her favorite fall ingredients!
MENU 
Panzanella invernale al tonno e cicoria
Winter panzanella with Italian tuna and local chicory
Frittata alla puttanesca e parmigiano
Frittata with puttanesca sauce and parmigiano
Orecchiette alla zucca, salvia e gorgonzola
Orecchiette with winter squash, sage and gorgonzola
Viola Buitoni, a direct descendant of the famed pasta and chocolate family, hails from Perugia, in the heart of Umbria. She came to the US in 1985 for a business degree, but soon after graduation found herself drawn back into the genetic passion for food. In New York City she started Buitoni & Garretti, a catering kitchen and Italian fine foods shop. Here in San Francisco Viola can be found giving lectures on Italian food traditions and trends and cooking classes in collaboration with the SF Italian Cultural Institute and Italian Consulate. She also teaches "The Italian Kitchen", a monthly workshop at the Cavallo Point Lodge Cooking School; and an ongoing series of food articles and cooking videos for MissionLocal.org, a UC Berkeley's School of Journalism blog based in San Francisco's Mission District where Viola lives.