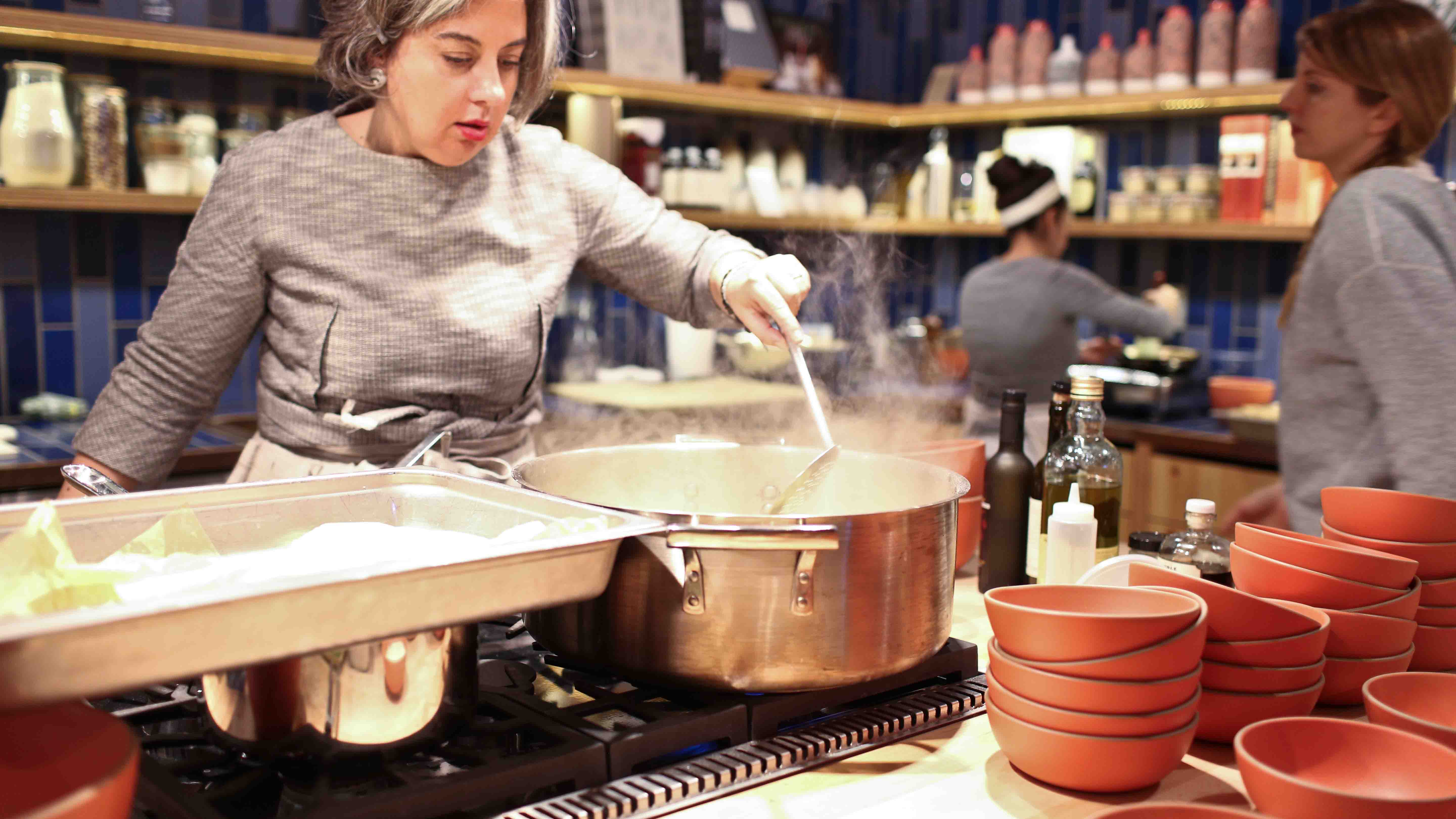 Viola Buitoni is excited to reveal "I Misteri del Risotto Perfetto," The Mysteries of a Perfect Risotto!
Nothing impresses as a well-executed risotto, nor it is easier, yet so many are terrified of tackling it. The aim of this session will be to debunk those fears. I will speak about the different kinds of rice suitable for risotto and the importance of good stock. I will teach kitchen tips for foolproof outcome and share a variety of flavors to grace risotto. 
MENU
Risotto alla parmigiana (basic butter and parmigiano risotto)
Risotto al rosmarino e limone (rosemary and lemon risotto)
Risotto al taleggio e salsiccia (Taleggio, and sausage risotto)
Risotto alle cozze, finocchietto e sambuca (Mussels, wild fennel and sambuca risotto)
Risotto estivo ai pomodori, capperi e basilico (Tomato, capers and basil summer risotto)
Viola Buitoni, a direct descendant of the famed pasta and chocolate family, hails from Perugia, in the heart of Umbria. She came to the US in 1985 for a business degree, but soon after graduation found herself drawn back into the genetic passion for food. In New York City she started Buitoni & Garretti, a catering kitchen and Italian fine foods shop. Here in San Francisco Viola can be found giving lectures on Italian food traditions and trends and cooking classes in collaboration with the SF Italian Cultural Institute and Italian Consulate. She also teaches "The Italian Kitchen", a monthly workshop at the Cavallo Point Lodge Cooking School; and an ongoing series of food articles and cooking videos for MissionLocal.org, a UC Berkeley's School of Journalism blog based in San Francisco's Mission District where Viola lives.