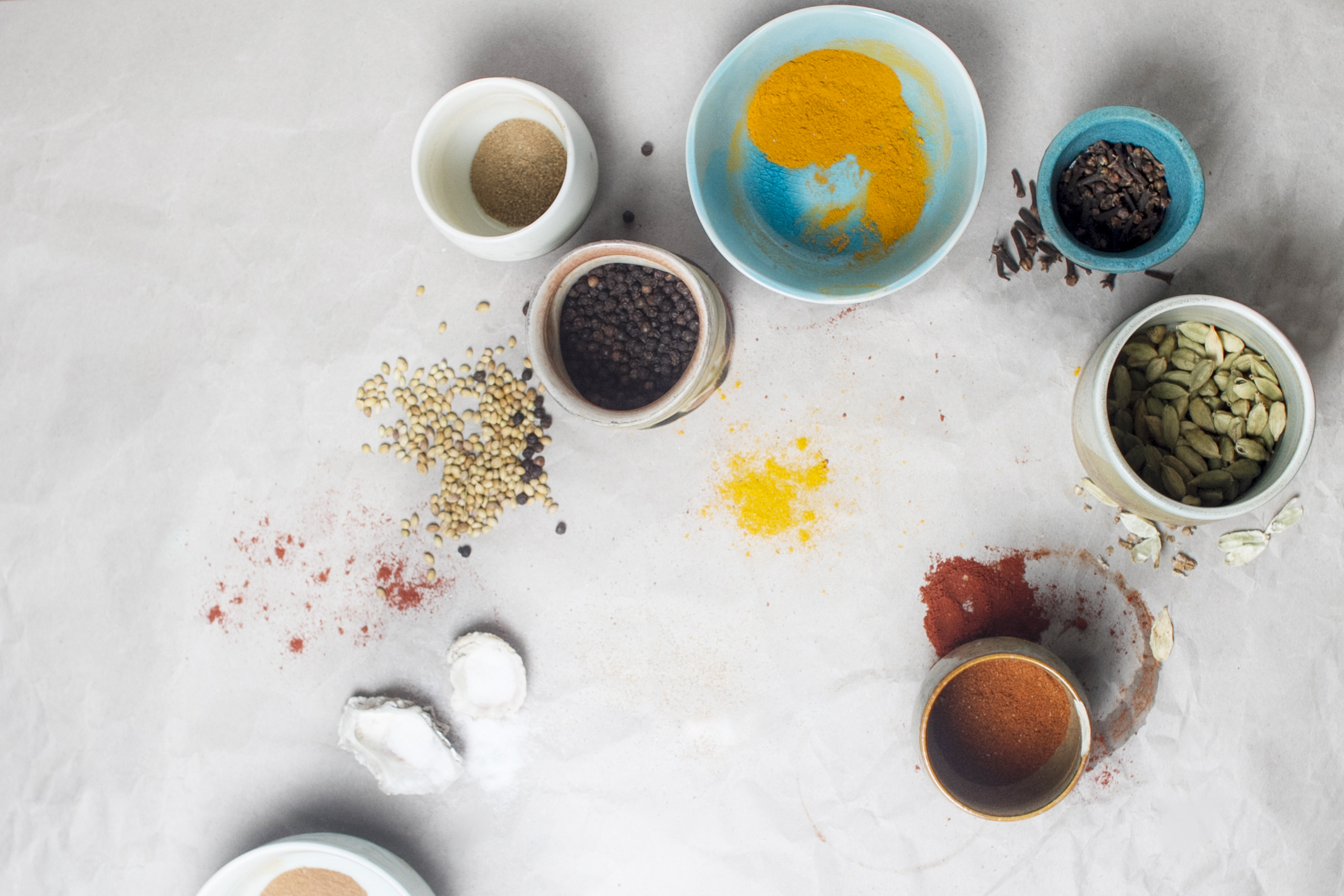 Nasi campur (also called nasi rames) is Indonesian for "mixed rice." It's a classic meal of rice topped with various meats, vegetables, peanuts, eggs and other condiments; it is a staple meal of the Southeast Asian countries and is especially popular in Indonesia, Malaysia and Singapore.
Join Simran and Stacie for a primer on essential Indonesian ingredients and learn how to make and use Indonesian-style curry pastes. We'll also make an assortment of classic sambals and toppings. We will end the class by assembling our own Nasi campur and enjoying a meal together, along with wine and beer.
MENU
Kare Ayam - Chicken curry with homemade curry paste
Vegan vegetable curry Sambal Goreng - Fried Chilli Seasoning
Tumis Kacang Panjang - Green Beans in Sweet Soy
Nasi Kuning - Yellow Rice
Achar, Serunding, Fried Tempeh and Boiled Eggs 
Kolak Pisang - Bananas with Coconut Milk, Pandan and Palm Sugar
 
Simran Singh and Stacie Dong are San Francisco moms with a passion for cooking, eating and exploring the world through food. On their blog, A Little Yumminess (www.alittleyum.com), they share recipes from around the world, favorite foodie destinations in the Bay Area and ideas for bringing up adventurous eaters. They also teach around the world cooking classes for kids and adults at 18 Reasons and other venues, and are regular contributors to the San Jose Mercury News food section, Bay Area Parent Magazine, Savvy Source and other websites and publications.