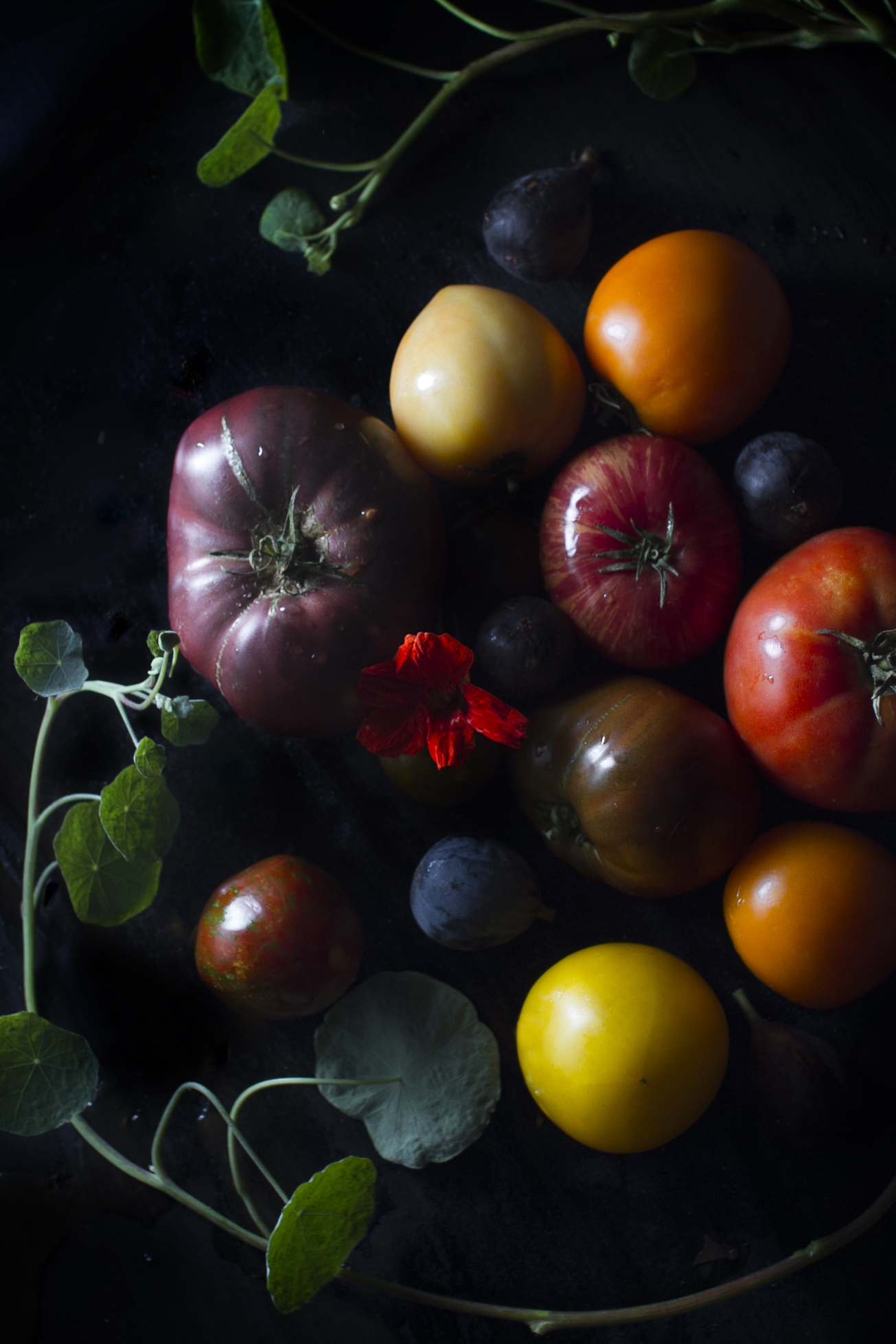 A hands-on cooking class culminating in dinner served with wine.
THE MENU
Armenian Cucumbers in Sour Cream, Fried Capers, Shaved Onion, Dill
Grilled Pork, Azerbaijani Spice Blend
Ikra (Eggplant, Pepper + Tomato Salad)
Rice Stuffed Grape Leaves
Fresh Bean Salad
served with Lavash, Olive, Feta, Pickled Chiles, Herbs + Alliums
Pistachio Halvah, Summer Fruit, Black Tea
THE STORY
As I entered into the second decade of my life, I met Liana.  A transplant from Baku, Azerbaijan, she had landed in Hendersonville, Tennessee, a tiny town that was outfitted with little more than a bowling alley, a bank, and meat-and-three known as The Mason Jar.  Liana lived a mere five minute walk from my humble yellow-shingled home on Riverwood Drive.  As our relationship grew, I found myself spending a lot of time at her house, which she shared with her parents, older brother, maternal grandparents, and a very large Husky who, much to my dismay, didn't understand a word of English.  Despite the language and cultural barrier, I began to feel adopted into this fascinating family.  I was coined "Mishka" by Liana's father, who refused to speak to me in anything but Russian.  Never quite able to pick up the accents or general annunciation of the phonetically harsh dialect, I learned to translate via context clues.  Fortunately, I could usually bet the question posed was related to food.  "Have you eaten?" and "Are you hungry?" were the most prevalent inquiries.  
Undoubtedly, life in that often chaotic household revolved entirely around food.  Mornings were met with potato pancakes, grandma's homemade bread (which I was never allowed to cut), softened butter, and several jars of jam.  Black tea, a symbol of hospitality in Azerbaijani culture, was continuously brewing.   Lunch was a time for grazing on rustic dishes like sliced cucumbers, kidney bean salad, pork and potato soup, and ikra, a cold eggplant and bell pepper mixture I would, and still can, eat by the quart.  Oh, and of course, more bread and butter.   Supper was always an extravagant feast: lavash, bowls of myriad herbs (which you'd pick and eat with each bite), soups like borscht and dovga, pickles, olives, feta, grape leaves stuffed with cinnamon-spiked rice and ground beef, meltingly tender barbequed lamb, and so much more.  The meals I ate with Liana and her family opened my eyes to a poignant, new world - one in which food, family, and friends are at the center of life.  It's a world I now happily call my own.
Michelle McKenzie is 18 Reason's Program Director and Chef. She has a knack for making simple food seem special and is full of amazing tips for making every meal memorable. Michelle's food seems at once healthy and hedonistic, elegant and effortless, and always attainable. She graduated from the University of North Carolina at Chapel Hill with a degree in nutrition and a minor in biochemistry, giving her a deep understanding of food properties and their complex implications within the human body. She later graduated from The Natural Gourmet Institute for Health and Culinary Arts, where she immersed herself in health-supportive cuisine prepared from whole, organic and seasonal foods. Since then, Michelle has worked at some of the best restaurants in the country and, most recently, spent five years directing NextCourse's Eat Ur Veggies program at Mission High School.