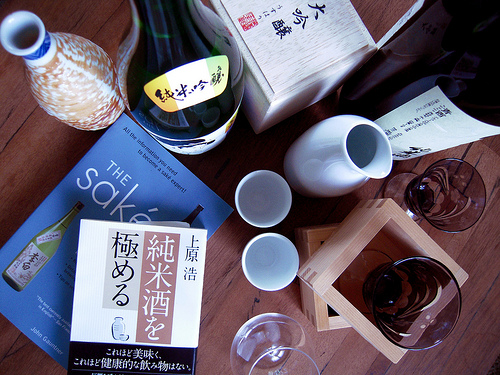 w/ Kayoko Akabori + Yoko Kumano from Umami Mart
If you've ever wanted to learn the differences between a nama, junmai, and ginjo, now is your chance!
Sake is Japan's brewed beverage. Made from rice, water yeast and koji (mold), sake typically has an ABV of 15% (slightly above wine). Should sake be enjoyed cold or warm? Can it be paired this with sashimi or grilled wagyu? Understanding different sake types and temperature is the key to enjoying sake.
Join us for this fun and educational night that demystifies this exciting beverage.
Sake generously sponsored by Southern Wine and Spirits