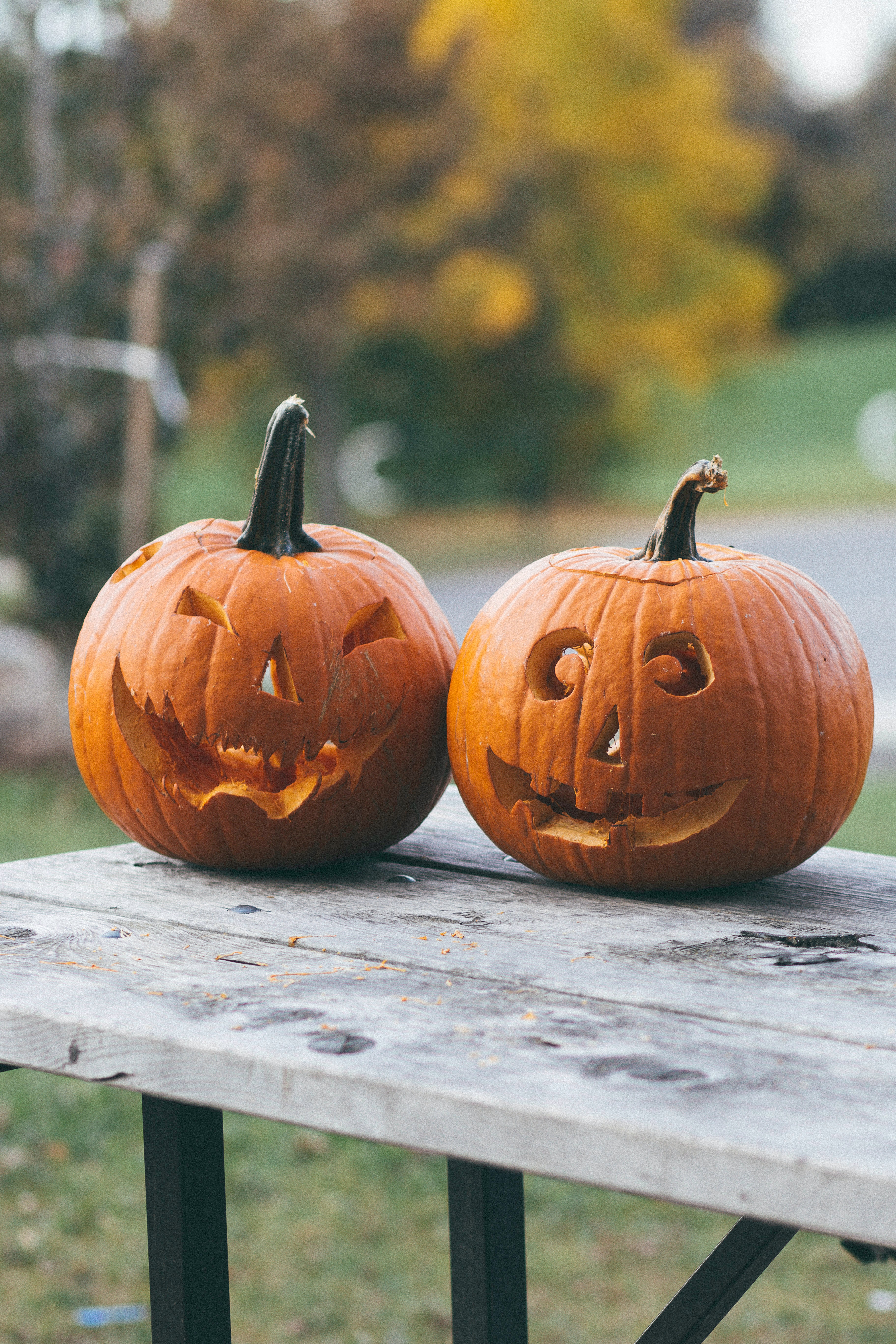 Teens Take On Fall Series
Welcome to our Fall teen program, Teens Take on Fall! Each Thursday in October will have a teens only class that travels through the best flavors of the season. Participation in this event is by invitation only, to students who attended any of the Teens Take On Fall series classes. 
Teens Take On Fall: Halloween Bash
This is a live, interactive, hands-on cooking class held online via Zoom. See our event policies at the bottom of this webpage.
Happy Halloween! Join us in a Halloween themed celebration of all your work! Come in costume, and we'll see who can carve the best apple jack-o-lantern!
MENU
Cereal Crusted French Toast
Maple Fennel Breakfast Sausage
Jack-o-Lantern Baked Apples
Equipment and Ingredient List for this class will be linked here soon.
This menu contains the following common allergens: Dairy, Wheat, Eggs, Pork, Nuts (optional) If you have allergies or dietary restrictions that concern your ability to cook along, please e-mail info@18reasons.org before purchasing a ticket.
---
If you're new to 18 Reasons online, please read this guide: How to Take an Online Class at 18 Reasons. Five calendar days before class, 18 Reasons may decide to cancel this class if not enough tickets are sold. We will notify registrants by email about cancellations.
---
Born and raised in Colorado, Elise Hayashi grew up in a family where knowing how to use a paring knife was more important than riding a bicycle. This sparked her passion for food and cooking at an early age, and she enthusiastically relocated to the Bay Area to study nutrition science at UC Berkeley. Outside of the classroom, Elise helped implement childhood obesity and exercise research, and worked as a pastry assistant to fill her free time with galettes and mousses. She also broadened her experience with food by studying and cooking her way through the Mediterranean diet in Italy, and working on an organic farm in Japan. Now, she is excited to merge her gastronomic backgrounds to share her love of food with the 18 Reasons community. During the rare moments when she is not eating, Elise can be found trying out new sports, playing and listening to live music, or wandering the aisles of grocery stores and farmers' markets.
Photo by Bekir Dönmez on Unsplash