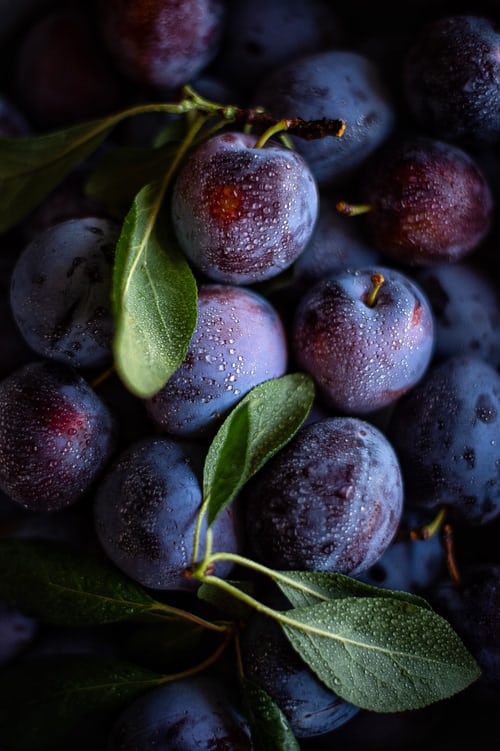 This is a live, interactive, hands-on cooking clas held online via Zoom. If you're new to 18 Reasons online, please read this guide: How to Take an Online Class at 18 Reasons. Five calendar days before class, 18 Reasons may decide to cancel this class if not enough tickets are sold. We will notify registrants by email about cancellations.
Some of the best things take time. Time is something many of us now have. Not hours of precisely chopping ingredients, but time to check on things as they mature. Time for putting food away for later for curing, fermenting, and pickling. This food is all about investing in the future, and reaping the rewards.
This class is two days of class time, and lots of time to check in with Chef Mike over the progress of your projects. Plenty of help as things progress, and a celebration of the old ways with food. Putting things up, saving the bounty for later. Flavors that develop and get more complex. And, well, let's be honest: some funky flavors as well.
This class will begin on a Saturday afternoon, with plenty to nibble on but no real meals. Then 8 days of tending to the food and a second class for a celebratory Sunday dinner, plus more food for afterwards. Student in the class will have the opportunity to join a WhatsApp group with Chef Mike, in order to share updates on their food throughout the week and learn from one another; those who do not wish to join the chat group will have access to Mike's coaching by e-mail. Sunday's dinner is bound to be worthy of some bragging rights, as we use our nurtured food products to make a three-course, restaurant quality feast, complete with contemporary cocktails!
This is a 2-day workshop: Day 1 is Sat Aug 8 from 2-4:30 pm PT. Day 2 is Sun Aug 16 from 4:30-6:30 pm PT.
MENU
Midweek: Cured and Poached Salmon Belly Rillettes
Sunday Night:
Juniper, Dill, and Gin Cured Gravlax, Potato Cakes, and Crème Fraiche
Duck Breast Prosciutto, Cured Egg Yolks, Blackberry Vinaigrette, and Hazelnut Salad
Crispy Chicken Leg Confit, Spiced Lentils, Preserved Lemon Salsa
Ginger Plum Switchel/Shrub and Shōchū Cocktail
Equipment and Shopping List for the class please see here
This menu contains the following common allergens: dairy, eggs, and fish If you have allergies or dietary restrictions please e-mail us at info@18reasons.org before purchasing a ticket.
Born in the Haight Ashbury neighborhood of San Francisco, Mike Weller grew up in suburbs of San Jose, where he discovered cooking as his first profession and lifetime passion. After wandering through typical teenage jobs at pizza joints and ice cream parlors, Mike's first "restaurant" job was with Sambo's Coffee Shops, slinging hash and cooking eggs for the bar rush and Sunday breakfast crowds.  He moved on to help open several restaurants, attend the California Culinary Academy, and study under European chefs with Michelin backgrounds. Later, Mike served as an executive chef for catering companies, wineries and country clubs.  When his son was born, Mike transitioned his career into teaching, returning to the CCA where he eventually became the Executive Chef and Director of Academics. Mike also returned to school for training in his new field, earning a Master's Degree in Education. Having taught for Le Cordon Bleu North America in both online and brick and mortar schools, Mike is thrilled to return to teaching in a neighborhood-based community.  When he is not teaching he reaps the benefits of his backyard garden, kept in perfect order by his Master Gardener wife.
Photo by Alexandra Kikot on Unsplash