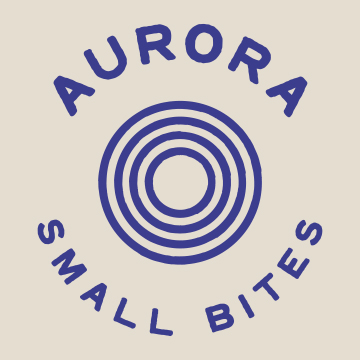 February's Community Dinner features our chef Dario Barbone and his culinary project, Aurora Small Bites (@aurorasmallbites). 
Dario is a long-time instructor and supporter of our work at 18 Reasons, and we're proud to have him in the kitchen this month. 
In Dario's words: Aurora is an extension of my home, my avocation to feed and connect people around me. I started Aurora as a pop-up on Potrero Hill but quickly morphed it into a pop-in, every Tuesday, inside Ruby Wine, connecting everything that drives me: natural wine, simple food, and music. Aurora, my grandma's name, is about soulful small dishes and a reflection of my obsession for homesteading, fermenting, and fixing memories. Aurora's menu unpredictable by design, humbly priced, with erratic flavors, and inspired by what makes me hungry.
Dario is bringing the spirit of Aurora Small Bites to 18 Reasons with this menu inspired by his grandmother.
MENU
Breaded rosemary chicken
Smashed potatoes with caramelized onions
Seasonal bitter greens salad with parmigiano
This menu contains the following common allergens: wheat, dairy, egg. If you have allergies or dietary restrictions please e-mail us at info@18reasons.org before purchasing a ticket.
 
Dario Barbone was born in Vercelli, land of amazing rice and mosquitoes, in Northwestern Italy, between Milano and Torino. He earned a BS in Pharmaceutical Chemistry, a PhD in Molecular Medicine, and persisted in academia to become an Assistant Researcher/Professor at UCSF. All along, he built a life dedicated to the love of good food: simple, traditional, deeply rooted flavors, with a strong connection to both eater and cook. He was also the co-founder of Baia Pasta, an artisanal dry pasta company based in Oakland.
ABOUT COMMUNITY DINNER
Once a month, we open our doors to friends new and old, welcoming all to our share a table and a delicious meal. Every month is something different, but it's always $15 and always tasty. Wine and beer are for sale at the event. Kids welcome! 
For our second seating at 7:30 pm, please click here.