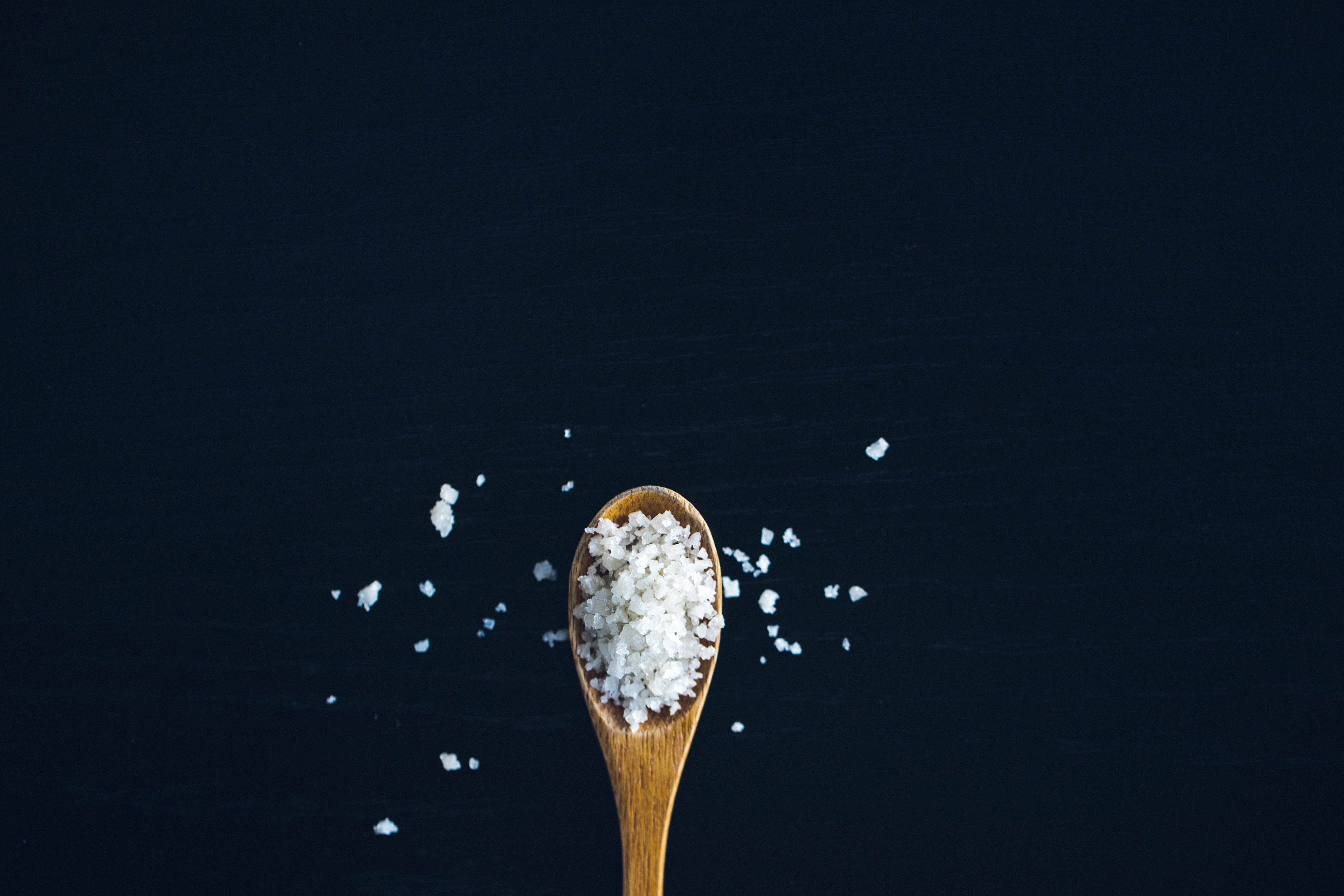 A hands-on cooking class culminating in a family-style meal served with wine.
SALT. Students are often curious about salt's role in the kitchen (it's practically in everything we cook) and we haven't had a salt-focused class since the good ol' days before Samin Nosrat became an international sensation (Fun fact for those of you who are new to the 18 Reasons community: best-selling cookbook Salt Fat Acid Heat was originally a series of lessons Samin developed for our students. It was a joy and an honor to have been part of her process).
Every well-versed chef we've met knows their way around salt and uses its properties to their advantage in the kitchen. To help demystify salt and create more confident home cooks, Justin created this primer for us. He'll provide a brief history of salt and describe the differences in the salts you see at the shop: kosher, sea salt, pink, etc. as well as how much to use, during what points of cooking, and the reasons behind those choices. Through this tasty menu, you'll discuss and discover the different uses of salt in seasoning, curing, smoking, and in desserts. Beyond the grains of salt we know well, Justin will also discuss uses of other salty sources in our pantry and how to wisely wield them in the kitchen: soy sauce, miso, and fish sauce.
MENU
Salt crusted whole fish
Classic salt cod brandade with seeded sourdough bread
Crispy rice cakes with den miso eggplant
Salted cucumber salad
Thai-style smoked chicken wings
Chocolate peanut butter brownies with salted caramel
Originally from Illinois, Justin Fertitta began working in professional kitchens at the age of 15. After graduating from The Culinary Institute of America in 2004, Justin honed his craft in the trenches of the New York City restaurant scene for over a decade, working in many renowned kitchens including Aquavit, The Waldorf Astoria, Five Leaves and Desnuda. Throughout his career as a Chef, teaching those around him has always been a primary focus and passion.  Justin loves to travel abroad whenever the opportunity presents itself. He's traveled extensively throughout Southeast Asia, exploring the many regional cuisines and wet markets, where he draws much of his culinary inspiration. In 2015, he developed the first ever Chef-in-Training Program at The Doe Fund, a nonprofit that provides job training opportunities for individuals with a history of homelessness, addiction, and incarceration. His experience leading the course for two years solidified a passion for teaching culinary arts. A recent transplant to the Bay Area, he splits his time as a private chef and a freelance culinary instructor. Justin is excited to explore California cuisine and share his experience and passion with those at 18 Reasons.
Photo by Jason Tuinstra on Unsplash