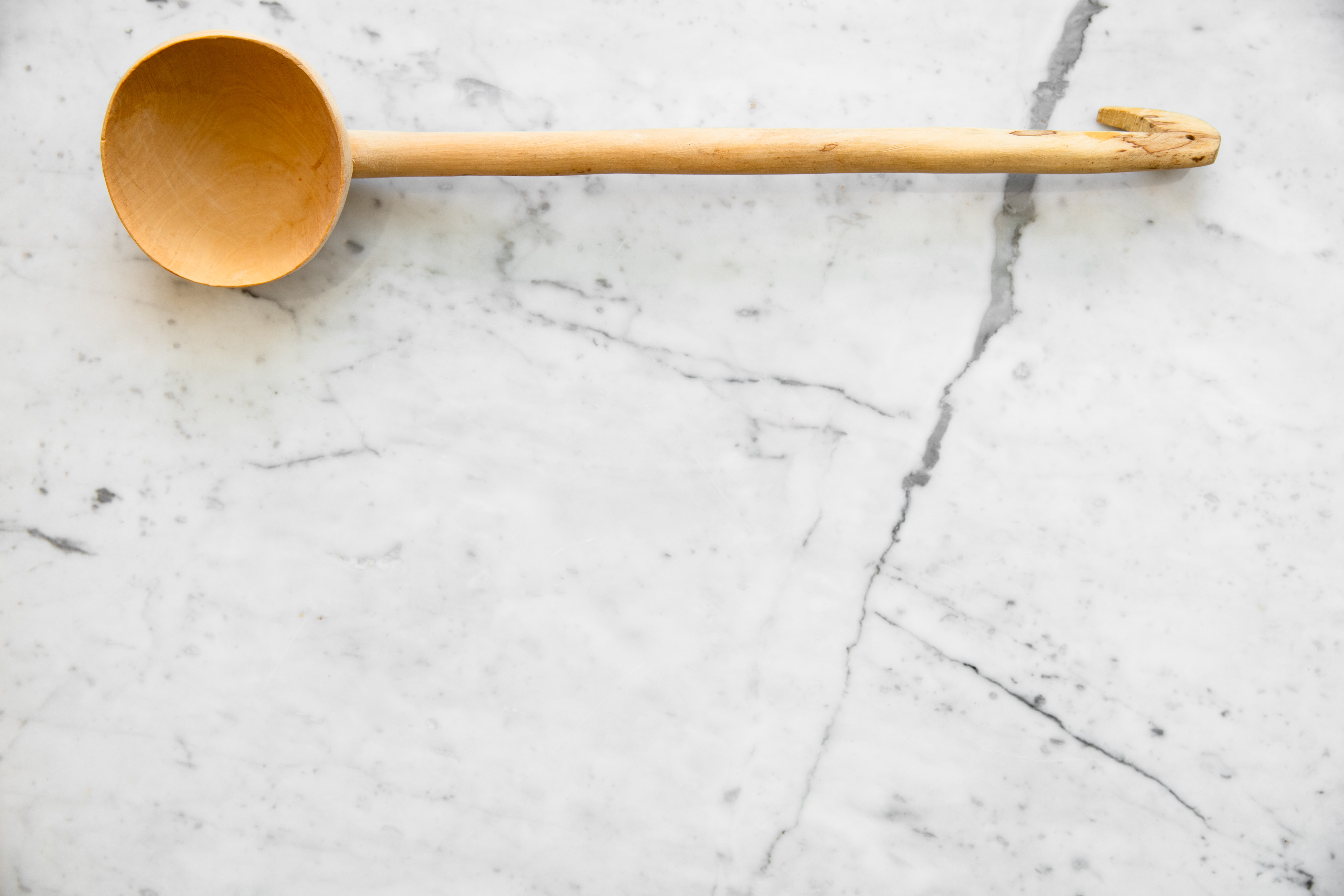 This collaborative, global edition of Community Dinner will feature Linda's and Viola's recipes against the fog of August. As two of our most seasoned and acclaimed instructors, Viola Buitoni and Linda Tay Esposito will merge forces to compose a delectably colorful symphony of flavors from their respective backgrounds - Italian and Southeast Asian, using the long-standing and often overlooked tradition of poaching meat. 
MENU
Lesso di lingua—Poached beef tongue
Poached chicken
A variety of dipping sauces:
Salsa Verde—Parsley and stale bread tangy salsa flavored with anchovies and capers
Salsa Gialla—Lemon scented warm sauce with egg yolks, beef stock and butter
Thai Nam Prik Ta Daeng—Spicy chile and grilled and fermented fish dip 
Malaysian Nyonya Lum Chut Sambal Belachan Sauce—Fermented shrimp base with chile, shallots, calamansi, lime leaf
Plus
Steamed Potatoes and Sticky Rice
Poached and Crunchy Seasonal Vegetables
Viola Buitoni, a direct descendant of the famed pasta and chocolate family, hails from Perugia, in the heart of Umbria. She came to the US for college, but soon after attending NYU as an economics major, she was drawn back into her genetic passion for food. She ran an Italian catering business and had a shop showcasing the best of Italian food on Madison Avenue in NYC. After moving to San Francisco in 2004 to start a family, Viola can now be found giving lectures on Italian food traditions and trends, and teaching cooking classes in collaboration with 18 Reasons, SF's Italian Cultural Institute and Italian Consulate, Cavallo Point Lodge Cooking School, Draeger's in San Mateo and Blackhawk and Pepperberries in Eugene, OR. Since 2013, she has been a brand ambassador for Baci, the iconic Italian chocolates made by Perugina, the worldwide confectionery brand founded by her great grandfather. Viola has also produced food articles and cooking videos for MissionLocal.org. Recently, she began speaking on panels about tradition and innovation in food production and leading groups to explore local and artisanal food systems and producers in Italy.You can follow her adventures and find information on traveling with her at www.violabuitoni.com.
Linda Tay Esposito is teaching chef whose food represents a tribute and a commitment to the authenticity of the cuisines of the Pacific Rim.  For the last 15 years, Linda has shared her passion and knowledge of South East Asian cuisine in the Bay Area and her work had been featured in KQED Bay Area Bites, the New York Times, etc. Linda taught at the The Cooking School at Cavallo Point and at Sur La Table Cooking School, and was a lead chef at Parties That Cook where she taught global cuisines in a team building setting. She started her teaching career at Whole Foods Market. Most recently she was the head of operations and chef at Bay Area's artisan tofu maker, Hodo. She currently leads the development of La Cocina's municipal marketplace – using food as a creative approach to economic development by offering affordable, healthy food options and safe spaces while providing assessable business opportunities for low income, immigrant, women food entrepreneurs. She writes a food blog at www.flavorexplosions.com and you can follow her on Instagram @flavor_explosions
ABOUT COMMUNITY DINNER
Once a month, we open our doors to friends new and old, welcoming all to our share a table and a delicious meal. Every month is something different, but it's always $15 and always tasty. Wine and beer are for sale at the event. Kids welcome! 
For our first seating at 6 pm, please click here.