Dinner: Thanksgiving Sides with Imperfect Produce & Chef Nick Balla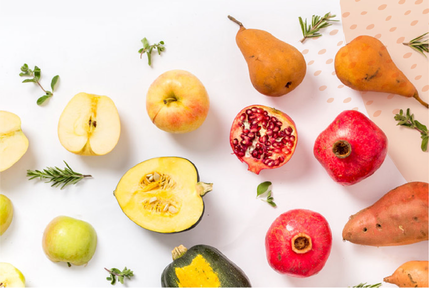 All sides and all eaters welcome! Join Imperfect Produce and Chef Nicolaus Balla for an evening of conversation and food to celebrate the release of Imperfect's first (e)cookbook dedicated to everyone's favorite part of Thanksgiving: the sides.
In the tradition of wasting less and using more, Nicolaus Balla will prepare a feel-good meal that's inspired by the flavors, traditions and produce of the season for you to enjoy. Chef Balla will also be sharing his best tips and tricks for waste-free, delicious cooking.
Pre-dinner drinks from Omission Beer
Starter:
Sourdough potato flatbread & crudités  
Charred & smoked eggplant   
Cultured butternut squash    
Lamb sausage with harissa  
Saag with pumpkin seed tahini  
Yogurt and kohlrabi with dill  
Beets with feta cheese, fennel and marjoram  
Chicories with anchovy dressing and horseradish  
Sweet potato parfait with blueberry butter, black sesame and kefir  
Frankie and Joe's Ice Cream