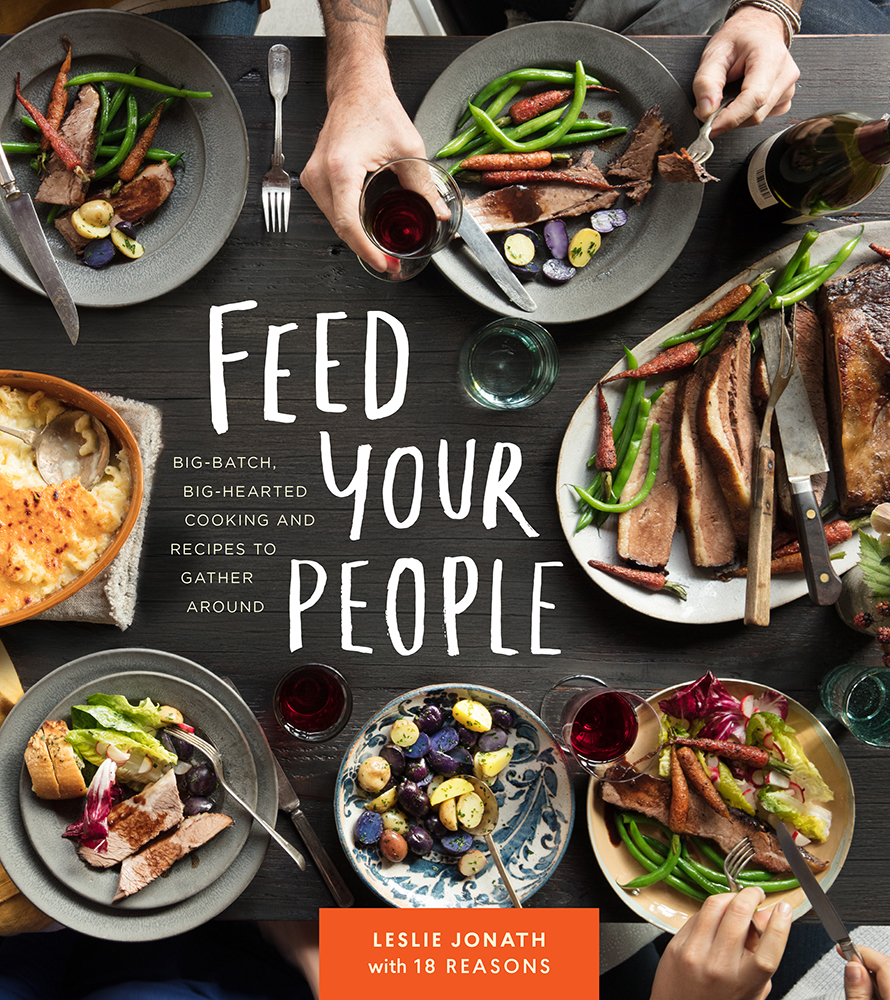 An hour-long dinner party with a glass of wine or beer included for those 21 and older. Books will be available for purchase. Kids welcome!
The hard work done and the long wait over, we are thrilled to celebrate the launch of our cookbook, Feed Your People. We partnered with local author Leslie Jonath, and assembled recipes for crowd-pleasing, big batch cooking from warm-hearted cooks, chefs, and grandmas for the foods we gather around--from backyard barbecues and soup suppers, to hand-wrapped tamales, dumpling dinners, and seafood boils. Whether for a family reunion, a DIY wedding, holidays, memorials, non-profit fundraisers or a neighborhood block party, this book will inspire you and make cooking for your community a delicious, affordable, fun, memorable feast. 
Join us for a celebration in the style of our monthly Community Dinners, where you'll get a heaping plate of food from the book, a glass of wine or beer, while sitting at our communal tables and chatting with folks, familiar and new.
MENU
Traci des Jardins's Chili Verde with Pork
Deborah Madison's Black Bean Soup (veg option for chili verde)
Pableaux Johnson's Cornbread
Lisa Donovan's Buttermilk Chess Slab Pie
18 Reasons chefs and staff will be cooking this delicious meal!
Tickets for the second seating that starts at 7:30 pm are available here.