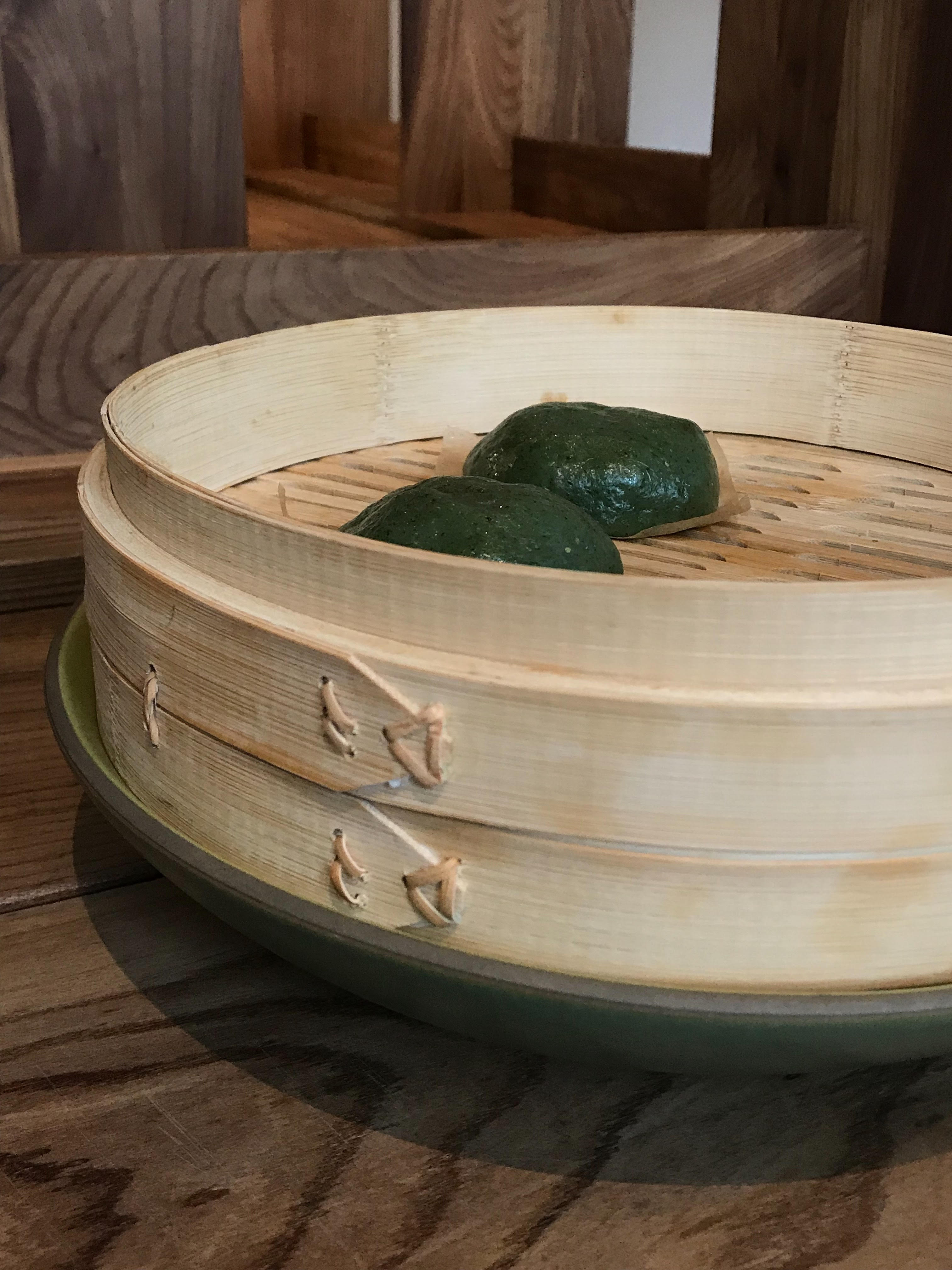 A four-course dinner. Guests are welcome to BYOB wine and beer. Bottles of house wine available for purchase. 
Valerie Ng and Henry Hsu will take you on a culinary tour through the history of Taiwan, a country close to their hearts. Their Californian versions of classic Taiwanese dishes draw inspiration from the flavors and traditions that migrated across the Taiwan strait via the Hokkien and Hakka settlers from mainland China from the 17th to 19th centuries, to the Japanese dependency (1895 – 1945), and then to the Chinese Nationalist dissidents who fled to the island after the end of the Chinese Civil War in 1949, who further added to the island cuisine's subtle flavors.
Join us for a culinary tour of Taiwan at our communal tables on 18th St!
MENU
Snacks 開胃小菜 : oolong tea, cold cucumber salad 涼拌黃瓜, spiced peanuts 炒花生
Xiao chi 小吃 (small eats) plate: Jade rice dumpling 草仔粿, oyster omelet 蚵仔煎, three cup chicken bun 三杯雞包
Main 主菜: Beef Noodle Soup 半筋半肉麵 – Taiwan's "national dish"
Dessert 甜點: Shaved ice with sweet potato mochi and sweet beans 礤冰
Peanut cookies 花生餅乾
*Menu subject to change due to ingredient availability

** Any allergies and sensitivities should be emailed to info@18reasons.org as soon as possible. We will do our best to accommodate with prior notice.
Henry Hsu is a former architect, anthropologist, designer & public health advocate who slowly came to the food world through an equally circuitous geographic manner. Born in Taiwan, raised in Texas & educated in Iowa, his gastronomic predilections range from rice porridge for breakfast, chili con queso midday to chicken fried steak by night.
While living in Ecuador as an architect, Henry was known for his dumpling making skills, and eventually started a small catering company. He decided to immerse himself in the food world and to return stateside. He now spends his days working for local tofu maker, Hodo, and spends all of his free time working with food in other ways. He continues to cater small events and teach dumpling making classes under the auspices of Oramasama Dumplings, leads food tours around the Bay Area for Edible Excursions, as well as gets farmers' market time working the stand at the Ferry Building for Green Gulch Farms when they are in season!
Valerie Ng is a frequent volunteer at 18 Reasons, where she has also cooked pop-up dinners alongside her colleagues from Hodo, the Bay Area's artisan tofu purveyor. Her interest in food began during her study abroad days in Spain and France. Since then, her travels have taken her to over 30 countries, where she has sampled and studied the local cuisines in the hopes of recreating the eclectic flavors of her favorite destinations in her home kitchen and sharing them with others.
(Photo courtesy of Henry Hsu )