The Delicious Story Behind Blemished Produce: A Memorable Evening with Bi-Rite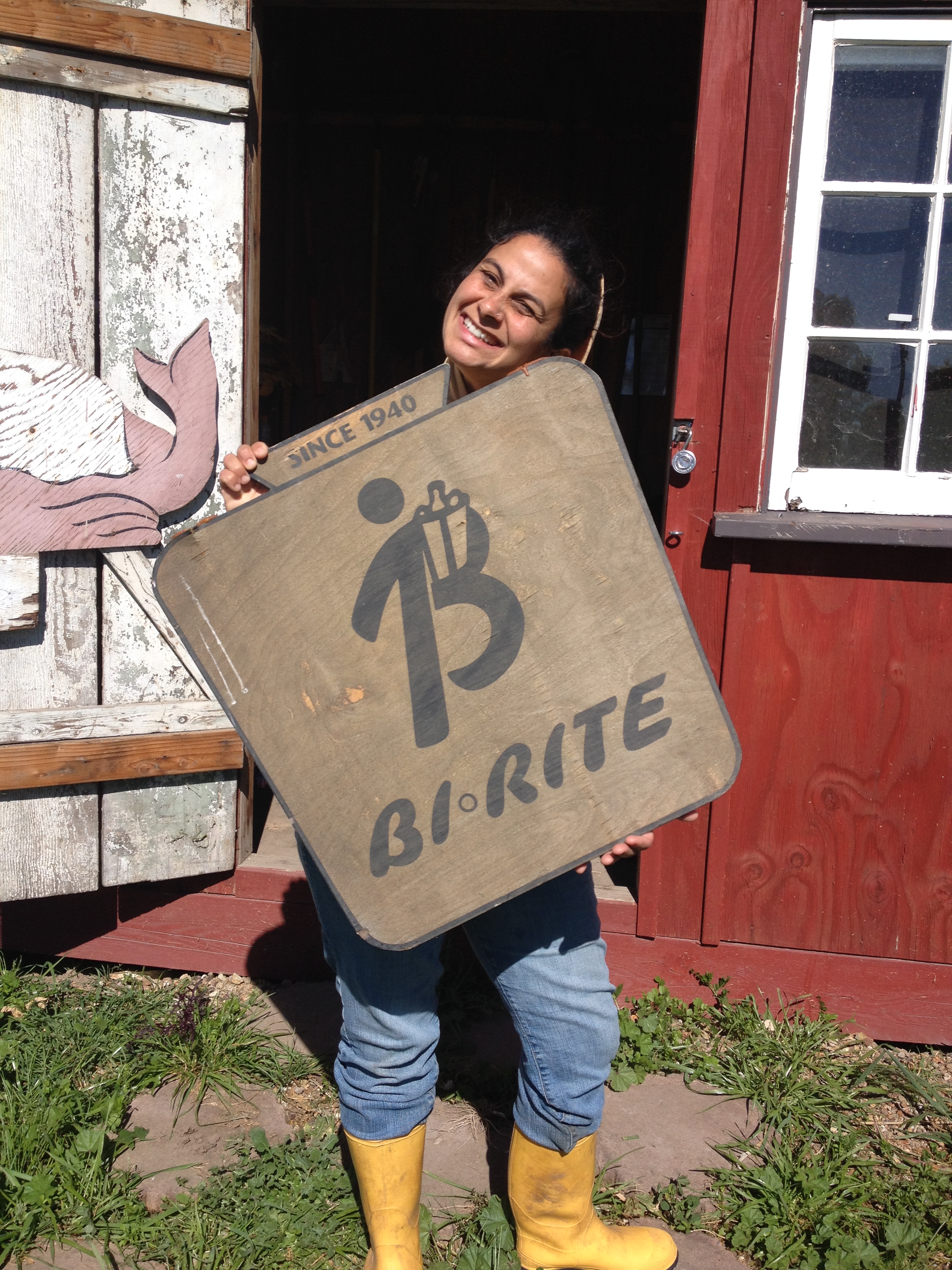 A four-course dinner with a group discussion led our guest speaker. Wine and beer will be available for sale, or you may BYOB wine and beer.
Join us for a lovely meal as we explore the beauty and challenges of producing pesticide-free food. Did you know that over 20% of produce grown in the United States will never have the chance of becoming a nutritious meal and, in turn, a profit for the farmer, simply because it is deemed "cosmetically imperfect"? Let us show you just how amazing this food can be.  
Enjoy dinner and a great conversation with Layla Aguilar, Farm Manager at Bi-Rite Farm, and Noel Franco, Chef at Bi-Rite's 18th Street Market.
MENU
Wilted Hon Tsai Tai, Raab greens, and Radishes with Arugula Pesto
Crispy Red Quinoa with Red Mizuna, Proscuitto, Apples, and Raisins
Braised Pork Belly on a Bed of Radicchio and Escarole with Grilled Radicchio Salsa Verde (Vegetarian option available: Spiced Crispy Broccolini and Shiitake with Black Bean Garlic Sauce)
Strawberry Panna Cotta with Olive Oil Cake
*Menu subject to change due to ingredient availability
** Any allergies and sensitivities should be emailed to info@18reasons.org as soon as possible. We will do our best to accommodate with prior notice.
Layla Aguilar manages the Bi-Rite Family of Businesses' three-acre farm in Sonoma, CA.  She grew up in Los Angeles and attended UC Santa Cruz, graduating with honors in Women's Studies. After graduating, Layla spent several years working with children in garden and farm settings before attending the CASFS apprenticeship at UCSC. She worked two seasons as Assistant Miller for Olive to Bottle, the first mobile olive mill in the U.S., spent a season farming in upstate New York, and helped her friend start a family farm in western Virginia. In 2013, she landed back in CA - this time in Sonoma County. The past five years with Bi-Rite Farm has allowed Layla to grow immensely as a farmer, with every day being an exciting new challenge.  Layla enjoys feeding people well, hiking the Sonoma County hills with her dog, and spending her winters looking at seed catalogs.
Chef Noel Franco has had a diverse culinary career in the Bay Area. He hasn't shied away from a challenge, be it restaurants, food trucks, large scale banquets, butchering, or the kitchens of Bi-Rite. Noel has spent the past five years at Bi-Rite Market, creating unique dinner's every night of the week featuring the bounty from Bi-Rite Farm and the Market's other delicious partners.