Dinner and a Movie: The Lunchbox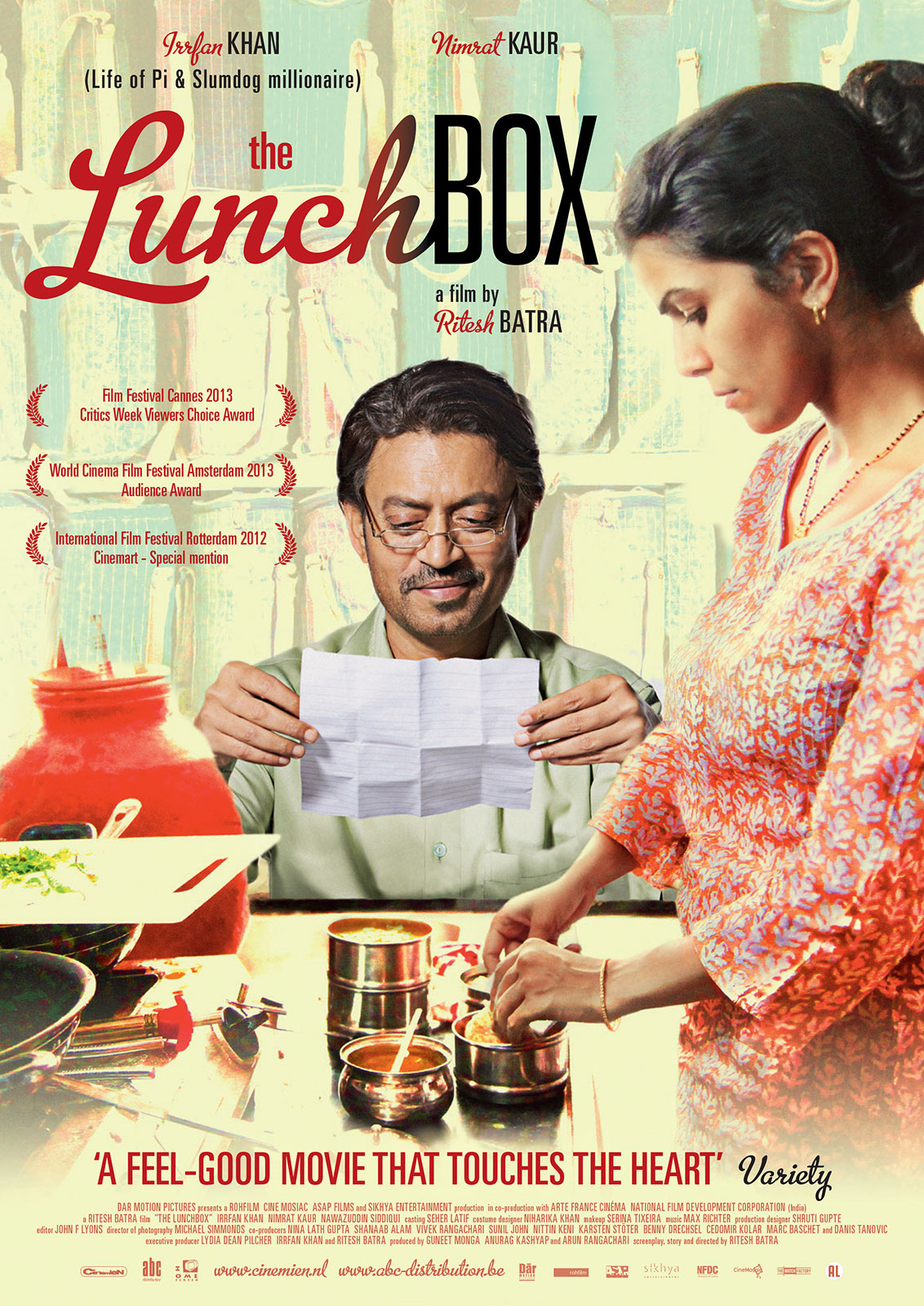 A seated dinner with a movie in our casual dining room. Guests are welcome to BYOB wine and beer; we will also have bottles for sale.
Our teachers Stacie Dong, Simran Singh, and Roop Soni of A Little Yumminess were inspired by the Indian film, The Lunchbox, to create a classic Indian lunchbox menu to accompany our screening of the film. Join us for dinner and a movie! 
MENU*
Mom's Everyday Channa Dhal
Sukhi Aloo Bhaji / Dry Potatoes
Parantha
Mint Raita
Simple Onion Pickle & Indian Pickle
Masala Chai
*Menu subject to change, but will stay vegetarian and very tasty!
The Lunchbox: 
Middle class housewife Ila is trying once again to add some spice to her marriage, this time through her cooking. She desperately hopes that this new recipe will finally arouse some kind of reaction from her neglectful husband. She prepares a special lunchbox to be delivered to him at work, but, unbeknownst to her, it is mistakenly delivered to another office worker, Saajan, a lonely man on the verge of retirement. Curious about the lack of reaction from her husband, Ila puts a little note in the following day's lunchbox, in the hopes of getting to the bottom of the mystery. 
Simran Singh and Stacie Dong are San Francisco moms with a passion for cooking, eating and exploring the world through food. On their blog, A Little Yumminess (www.alittleyum.com), they share recipes from around the world, favorite foodie destinations in the Bay Area and ideas for bringing up adventurous eaters. Throughout the year the run very successful day and week-long "around-the-world" cooking camps and classes for youth aged from K- 12.  They also teach regional Indian and Asian cooking classes at 18 Reasons and other venues around the Bay Area.  They are also regular contributors to the San Jose Mercury News food section, Bay Area Parent Magazine, and other websites and publications.
Roop Soni grew up in Kashmir and Punjab in a family of both professional chefs and talented home cooks and from a young age she began learning essential techniques and treasured family recipes. These days Roop splits her time between New Delhi and San Francisco. She continues to cook amazing meals for her family and friends, document family recipes, and occasionally teach and cook for public events like this one.