Producer Dinner: Fort Point Beer Company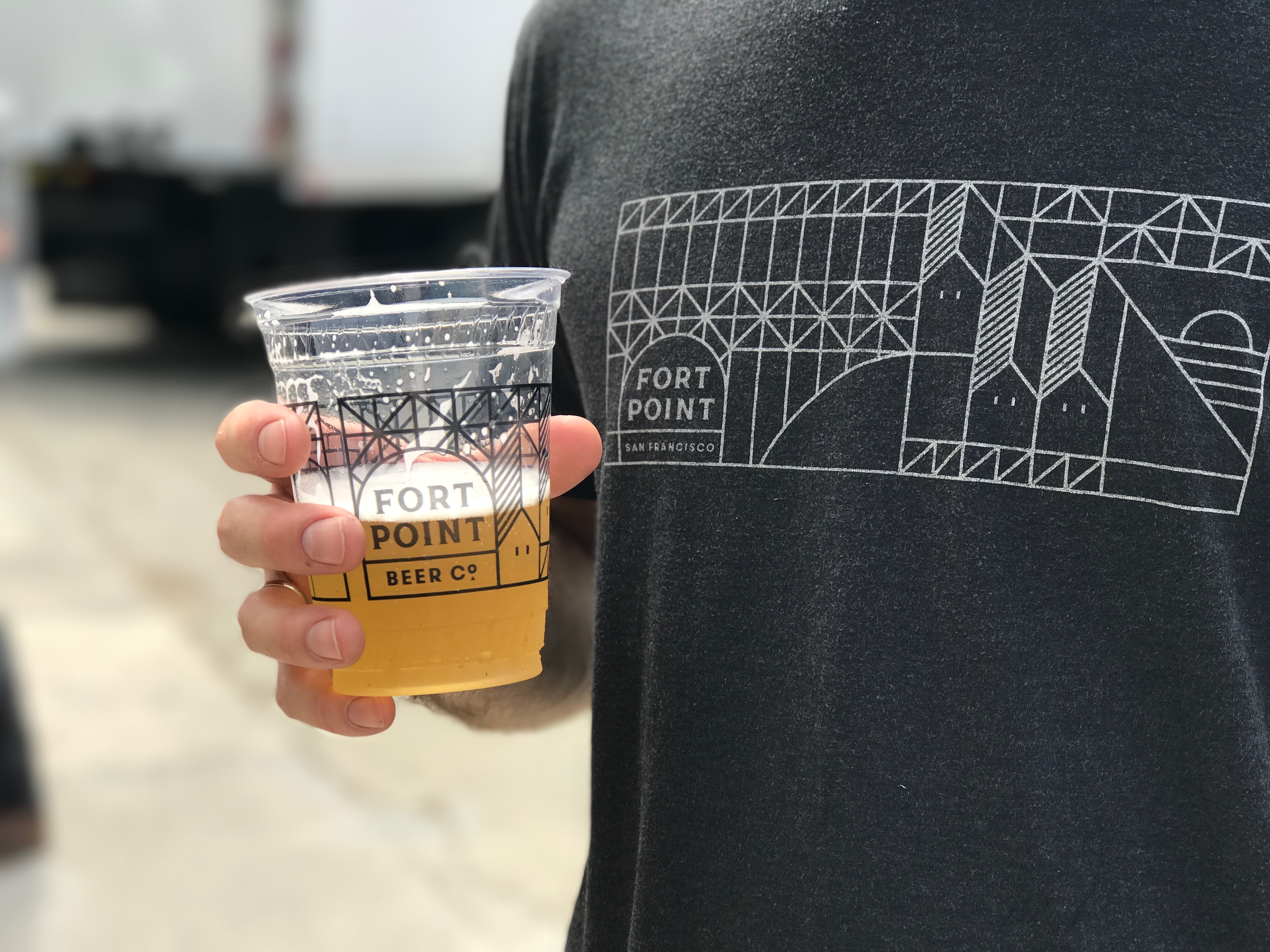 A four-course dinner paired with Fort Point Beer Company beers.
We're excited to collaborate with Fort Point Beer Company for SF Beer Week 2018! Chef Mike Weller is excited to share with you this menu and we invite you to share a spot at our communal tables, break bread, drink beer, and learn from Fort Point's Head Brewer, Mike Schnebeck.
MENU
Passed Hors d'Oeuvres
Paired with Resonance – Blended Saison
House-cured Tenderloin "Ham" Mini Biscuit with Orange Butter
Pork RIllettes Croquette with Apricot Habenero Mojo
Cubano "Cigar-ito":  Baked Phyllo-wrapped Little Cigars of Roast Pork, Cheese and Pickle
Beer Steamed Mussels with Leeks, Fried Shallots, and Roasted Garlic Bread
Paired with Park – Hoppy Wheat Beer
"Smoked" Trout, Cress, and Beet Salad; Horseradish, Apple Vinaigrette
Paired with Manzanita – Smoked Altbier
Roast Chicken, Caramelized Shallot Jus, Root Vegetable Gratin, Farro and Winter Greens Pilaf
Paired with Westfalia – Nuremberg Red Ale
Paired with KSA – Kolsch Style Ale
Lemongrass Crème Brûlée and Ginger Snaps
Paired with Villager – San Francisco Style IPA
*Menu subject to change due to ingredient availability
** Any allergies and sensitivities should be emailed to info@18reasons.org as soon as possible. We will do our best to accommodate with prior notice.
Born in the Haight Ashbury neighborhood of San Francisco, Mike Weller grew up in suburbs of San Jose, where he discovered cooking as his first profession and lifetime passion. After wandering through typical teenage jobs at pizza joints and ice cream parlors, Mike's first "restaurant" job was with Sambo's Coffee Shops, slinging hash and cooking eggs for the bar rush and Sunday breakfast crowds.  He moved on to help open several restaurants, attend the California Culinary Academy, and study under European chefs with Michelin backgrounds. Later, Mike served as an executive chef for catering companies, wineries and country clubs.  When his son was born, Mike transitioned his career into teaching, returning to the CCA where he eventually became the Executive Chef and Director of Academics.  Having taught for Le Cordon Bleu North America in both online and brick and mortar schools, Mike is thrilled to return to teaching in a neighborhood-based community.  When he is not teaching he tends to his backyard garden, helps his wife to can and preserve food, and loves to cook for his friends and family.
Fort Point Beer Company is a New American brewery - the product of a thriving American craft beer culture, shaped by deeply San Franciscan values: quality craftsmanship and a spirit of innovation. We create balanced, thoughtful beers that reference traditional styles but are by no means bound to them. For us, brewing is the confluence of creative expression and refined technique. We want our beers to tell a story, inspire an idea, and be thoroughly enjoyable.
Mike Schnebeck is the Head Brewer at Fort Point Beer Company, located in San Francisco, CA. He has overseen production since the brewery opened in 2014 and has helped lead the company to considerable year-over-year growth. His team has won multiple awards for their beers, including a silver medal at the 2015 Great American Beer Festival, and gold medals at the California State Fair. He believes that the most enjoyable beers are balanced, nuanced, and show harmony among their flavors. When he's not staring at spreadsheets or studying fermentation, he spends his time playing music with friends, exploring the outdoors, and refining his grilling technique.
(Photo courtesy of Fort Point Beer Company)