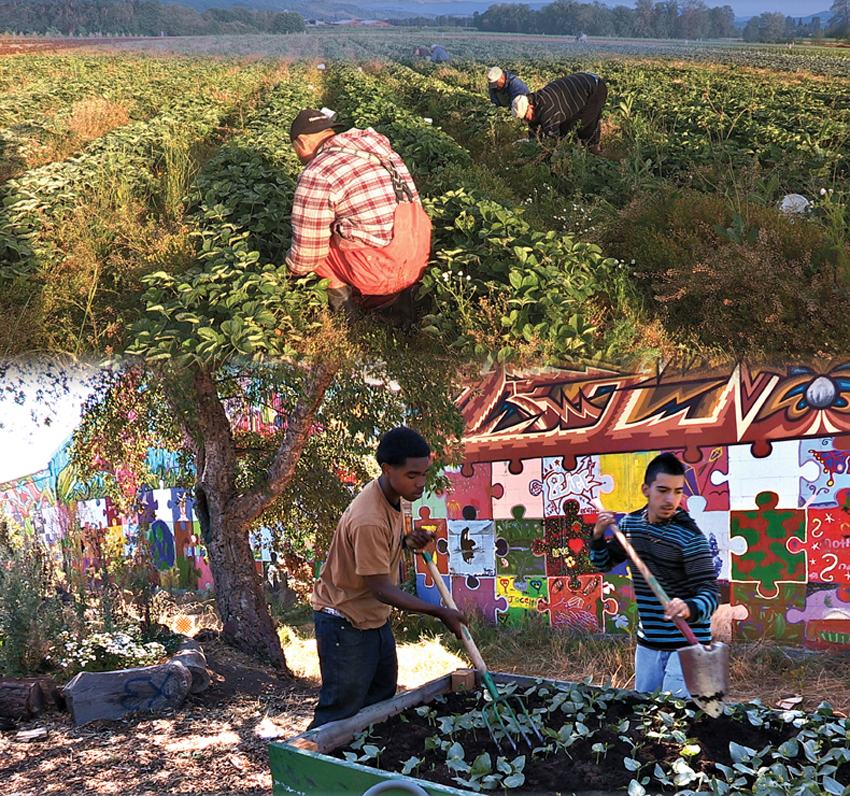 Update: Director Barbara Bernstein and Doria Robinson from Urban Tilth will be at the screening to introduce the film!
GAINING GROUND, a feature-length documentary film by Elaine Velazquez and Barbara Bernstein, tells personal stories of farmers making extraordinary changes in their farming practices to feed their local communities sustainably grown produce and grains.
The documentary interweaves experiences of urban farmer-activists in inner city Richmond, California, a small family farm in rural Oregon converting from commodity dairy to chemical-free produce and a large farm in the Willamette Valley transitioning from grass seed to organic grains. The film personalizes class, gender, race and environmental justice issues by rooting them within narratives of compelling individuals. Both urban and rural farmers struggle to do the right thing while continuing to serve their communities.
As these stories unfold, the film explores the devastating effects of the 2012 Chevron Richmond refinery fire on Urban Tilth in inner city Richmond and the impact of the 2013 discovery of GMO wheat in Eastern Oregon on Stalford Seed Farms in the Willamette Valley. While the movie is sober about the obstacles to creating change, at the same time it points the way toward hope through the resilience of the people leading the movement towards better farming practices.
Paired with: Urban Farm Salad