Winemaker Dinner with Belden Barns + Chef Liza Hinman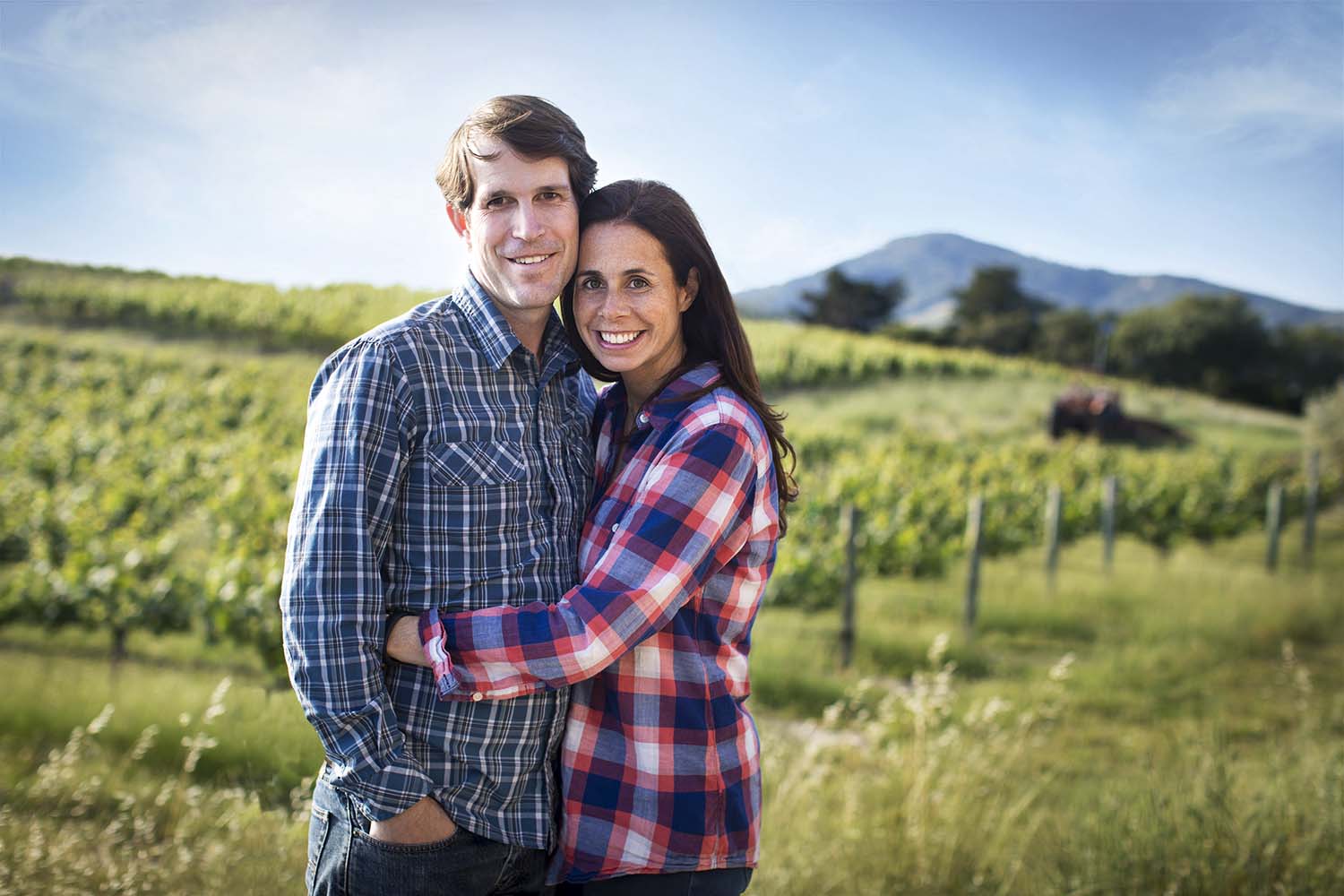 A four-course meal paired with wine.
Join Lauren and Nate Belden for a very special winemaker dinner. Launched just over two years ago, Belden Barns is quickly gaining a reputation as one of the best young wineries in Sonoma. Lauren and Nate will be on hand to pour their wines and introduce us to their vineyard and their perspective as members of California's newest generation of winemakers. Chef Liza Hinman of Santa Rosa's popular Spinster Sisters, and a longtime friend of the Beldens, is excited to pair her innovative, seasonal food with these enticing wines.
MENU
NV Blanc de Noirs Sparkling Wine
Belden Barns little gems, serpent cucumber, heirloom tomatoes, pickled onions, crispy chickpeas, green goddess avocado dressing
2016 Estate Sauvignon Blanc
Ricotta Gnocchi, Italian eggplant, roasted cherry tomatoes, basil, ricotta
2015 Estate Chardonnay
Braised Walnut Keep Pork Shoulder, Belden Barns Calypso beans, Nardello peppers + Cipolini, Sauce Verte
2015 Estate Pinot Noir
2015 Serendipity Block Pinot Noir
Dessert: Belden Barns Quince and Apple Tart with a Cornmeal Crust and Chantilly Cream
About Belden Barns
A New York City girl and a Colorado farm boy fall in love, say goodbye to their travel-heavy day jobs, birth a couple of munchkins, and follow their dreams to create a family wine business.  Lauren and Nate Belden have been growing grapes on Sonoma Mountain for over a decade and selling their grapes to some of Sonoma's highest regarded boutique labels.  Wanting to create a brand that celebrated life's magical possibilities, the Beldens harvested fruit in 2012, released those wines in 2014, and have been enjoying the ride ever since. 
About Chef Liza Hinman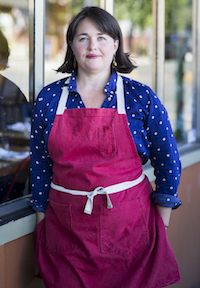 Liza Hinman, The Spinster Sister's Chef and partner, has been part of the Sonoma County restaurant community since 2004. 
 Out of college, Liza worked as a member of the editorial staff of Gourmet Magazine in New York from 2000-2001. She departed in late 2001 to move to San Francisco and attend the California Culinary Academy in San Francisco. Upon graduating, Liza remained in San Francisco and trained under Chefs Dana Tomasino of Woodward's Garden, Loretta Keller of Bizou and Craig Stoll of Delfina. She then moved to Sonoma County in 2004 to begin work at the renowned Santi Restaurant in Geyserville, under Chefs Franco Dunn and Dino Bugica.
 During her time at Santi, she delved into the traditional world of Italian cuisine. In 2009, Chef Hinman assumed the role of Executive Chef of Santi, designing and overseeing a new location in Santa Rosa, and earning a glowing review from the San Francisco Chronicle. She left Santi in 2011 upon the birth of her son. In 2012, Liza opened The Spinster Sisters in the SOFA district of Santa Rosa, CA.  The restaurant, open and serving breakfast, lunch and dinner, brings a fresh example of New American dining to Santa Rosa, what we call "Sonoma County Cuisine."  Awarded with both local and critical accolades, including best restaurant of Sonoma County in 2017, The Spinster Sisters is now entering its 5th year of operation- and continues to be at the forefront of the dining scene in Sonoma County. In addition to her time in the kitchen, Liza is now working on The Spinster's newest projects, The Astro Motel and The Spinster Inn and Pantry, projects which will showcase The Spinster Sister's Sonoma County Cuisine in both hospitality and retail settings. Chef Hinman is also the mother to three young children, and resides with her husband, Joe Stewart of The Downtown Bakery, in Healdsburg, California.