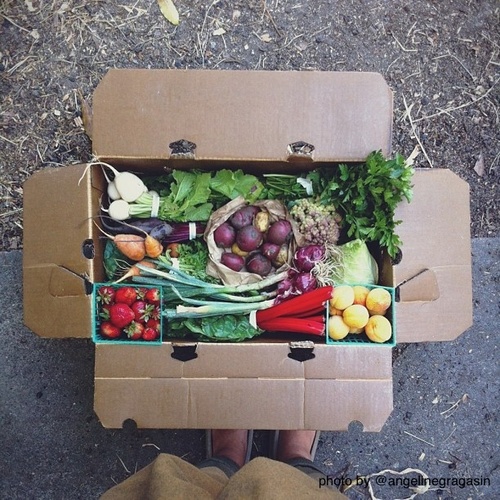 A three-course dinner discussion paired with wine.
CAFF and 18 Reasons are happy to be co-hosting the second dinner in a series focused on local farms offering community supported agriculture (CSA) programs. Lorraine Walker of Eatwell Farm will join us at the table to discuss their 105-acre operation in Dixon, an hour East of San Francisco.
Lorraine is equipped to answer any farming question you have for her, and to offer her insider's view of life on a small farm in 2015. Lorraine is the founder of Drinkwell Softers, a good food company that developed from her passion for fermentation, and has endless recipe suggestions! Meet your farmers and enjoy a three course meal created by 18 Reasons' Chef Michelle from the ingredients of an Eatwell CSA share.
MENU  
Romanesco with Green Garlic Aioli  
Farro, Butternut Squash, Pistachio + Arugula Pesto  
Tangerines + Fresh Dates, Bi-rite Creamery's Earl Grey
Lorraine Walker met Nigel, the founder of Eatwell, in 2008 and married him in 2011. Getting involved in the farm initially in a support role, she developed Drinkwell Softers from her interest and passion for fermented foods into a fully-fledged business, adding efficiency, value and diversity to what Eatwell Farm has to offer.