Saucy Salads - In Person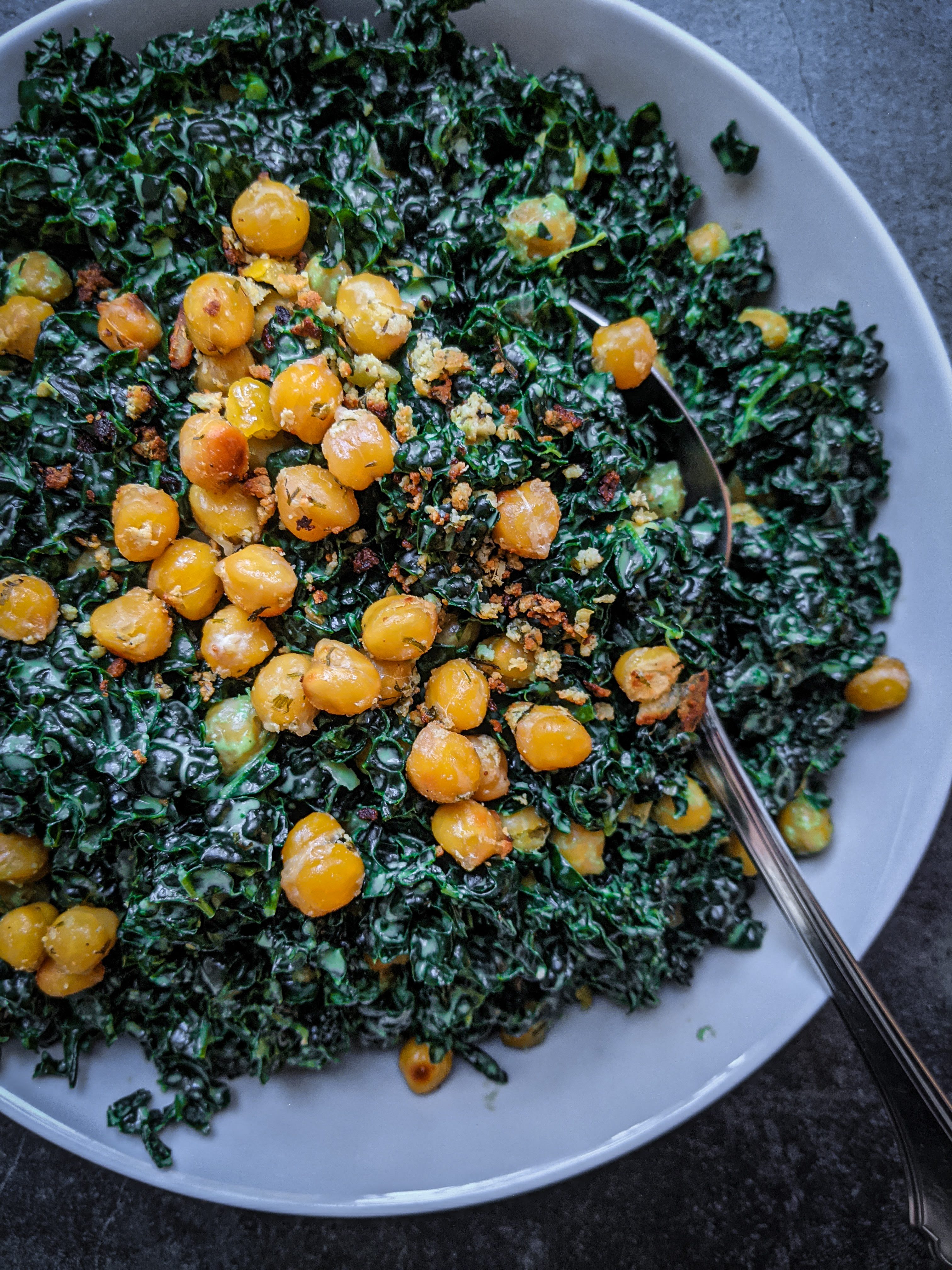 A hands-on in-person cooking class culminating in a dinner served with wine and beer. This class is limited to 12 students. Review our registration and cancellation policies here. Masks are welcome.
Are you tired of the same old salad routine? Stuck in a sauce slump? If you're looking to break free from bottled dressings and explore exciting ways to elevate your salads, then look no further! 
This class is a one-two punch: we bring you the best of both worlds—sauces and salads intertwined. While we present four seemingly simple recipes, they have the potential to make a myriad of combinations. Each dressing can be prepared separately and serves as a delightful complement not only to salads but also to a wide range of dishes like roasted vegetables, soups and beans, expanding your culinary repertoire.
Our focus is on easy to assemble sauces that utilize pantry staples as well as a few ingredients that may be new to you like multi-faceted shio koji, savory miso and zippy pomegranate molasses. Get ready to revolutionize your salads and beyond!
 
MENU
End of Summer Panzanella with Shio Koji Vinaigrette 
Kale Salad with Fresh Herb Buttermilk Ranch Dressing & Chickpea Croutons
Deconstructed Miso Caesar Salad
French Lentil, Cherry Tomato & Herb Salad with Pomegranate Molasses Vinaigrette
This menu contains the following common allergens: Soy, Dairy, Wheat. If you have allergies or dietary restrictions that concern your ability to cook along, please e-mail info@18reasons.org before purchasing a ticket.
Let's Cook Together! 
Marie Brennan is a vegetable enthusiast, keen fermenter and an avid traveler. Her explorations are fueled by the desire to find her next pantry staple and learn yet another way to use onions. Her culinary focus is vegetarian, Californian cuisine that is imbued with global flavors. Her classes are known for their healthyish and punchy flavors as well as her non-dogmatic and enthusiastic approach to food. 
Marie graduated from the University of Wisconsin with a degree in Dietetics and in 2014 moved to the Bay Area to attend culinary arts school. She stayed for the produce and the sunshine. Marie lives in Berkeley California and works as an educator, consultant, private chef and recipe developer. You can learn more about Marie at www.hedonistinmoderation.com
Photo credit: Marie Brennan