Cooking with Cast Iron - In Person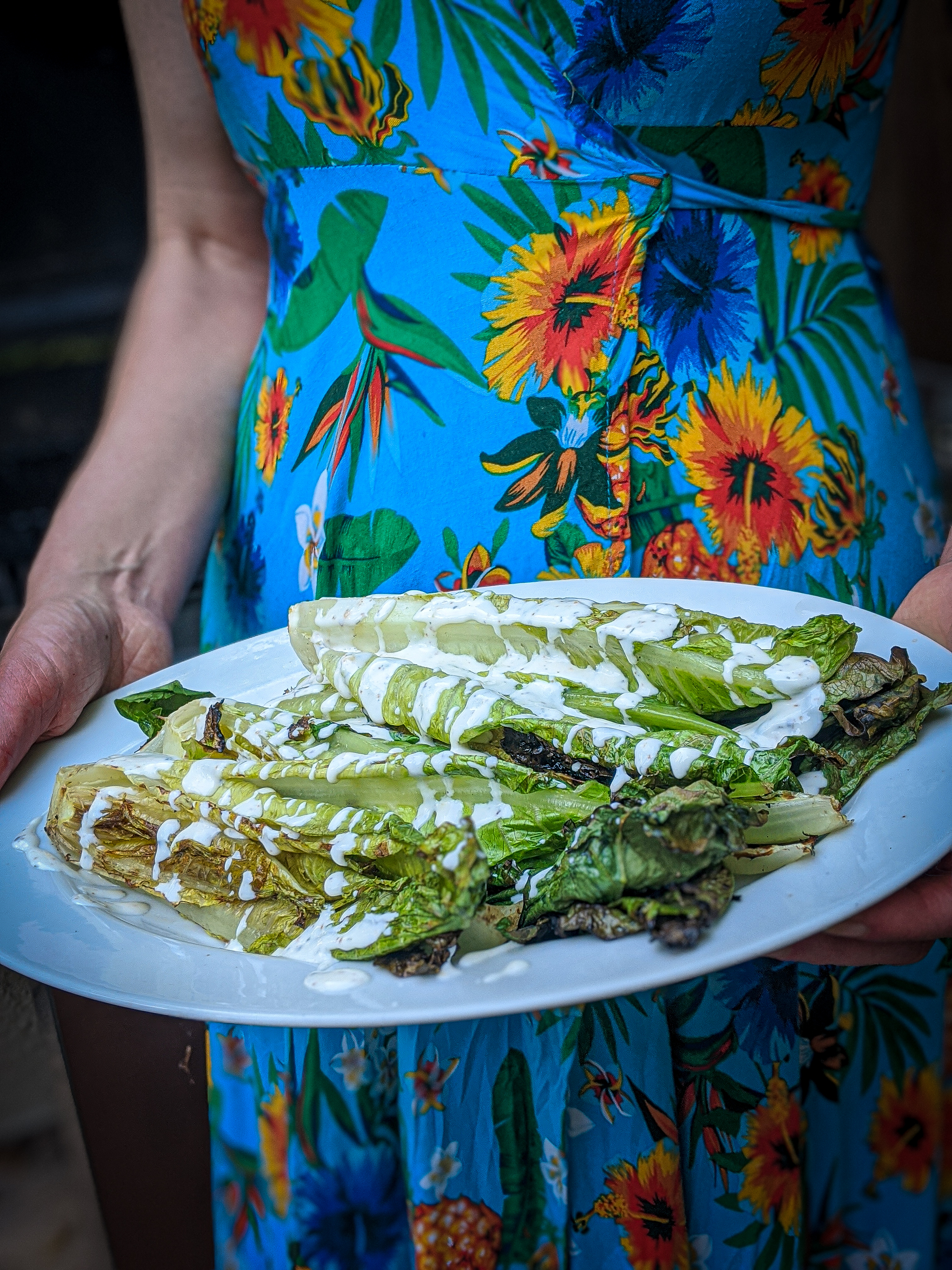 A hands-on in-person cooking class culminating in a dinner served with wine and beer. This class is limited to 12 students. Review our registration and cancellation policies here. Masks are welcome.
Do you have a cast iron pan? You should have a cast iron pan. They are versatile, affordable and virtually indestructible. You can bequeath them to your great- grandchildren. This isn't something the common non-stick pan can boast. 
Yet, cast iron can be intimidating. People may worry about the maintenance. Or they may only feel comfortable doing simple sautes in them. 
Time to broaden your repertoire! In this class Marie will show you how to take care of the pans, how to season them and considerations when using acidic foods. 
Bonus: every recipe will be made using both cast iron AND a different pan. This will allow you to really see the difference the cooking vessel makes.
MENU
Make Your Own Loaded Nachos with a variety of Vegetarian Toppings
Grilled Romaine with Miso Caesar Dressing
Buttermilk Soda Scones
Stone Fruit Cornmeal Skillet Cake - served with Bi-Rite Creamery Ice Cream
 
This menu contains the following common allergens: Egg, Tree Nuts, Dairy, Wheat. If you have allergies or dietary restrictions that concern your ability to cook along, please e-mail info@18reasons.org before purchasing a ticket.
Let's Cook Together! 
Marie Brennan is a vegetable enthusiast, keen fermenter and an avid traveler. Her explorations are fueled by the desire to find her next pantry staple and learn yet another way to use onions. Her culinary focus is vegetarian, Californian cuisine that is imbued with global flavors. Her classes are known for their healthyish and punchy flavors as well as her non-dogmatic and enthusiastic approach to food. 
Marie graduated from the University of Wisconsin with a degree in Dietetics and in 2014 moved to the Bay Area to attend culinary arts school. She stayed for the produce and the sunshine. Marie lives in Berkeley California and works as an educator, consultant, private chef and recipe developer. You can learn more about Marie at www.hedonistinmoderation.com. 
Photo by Marie Brennan