Plant-Strong Grain Bowls for Summer - In Person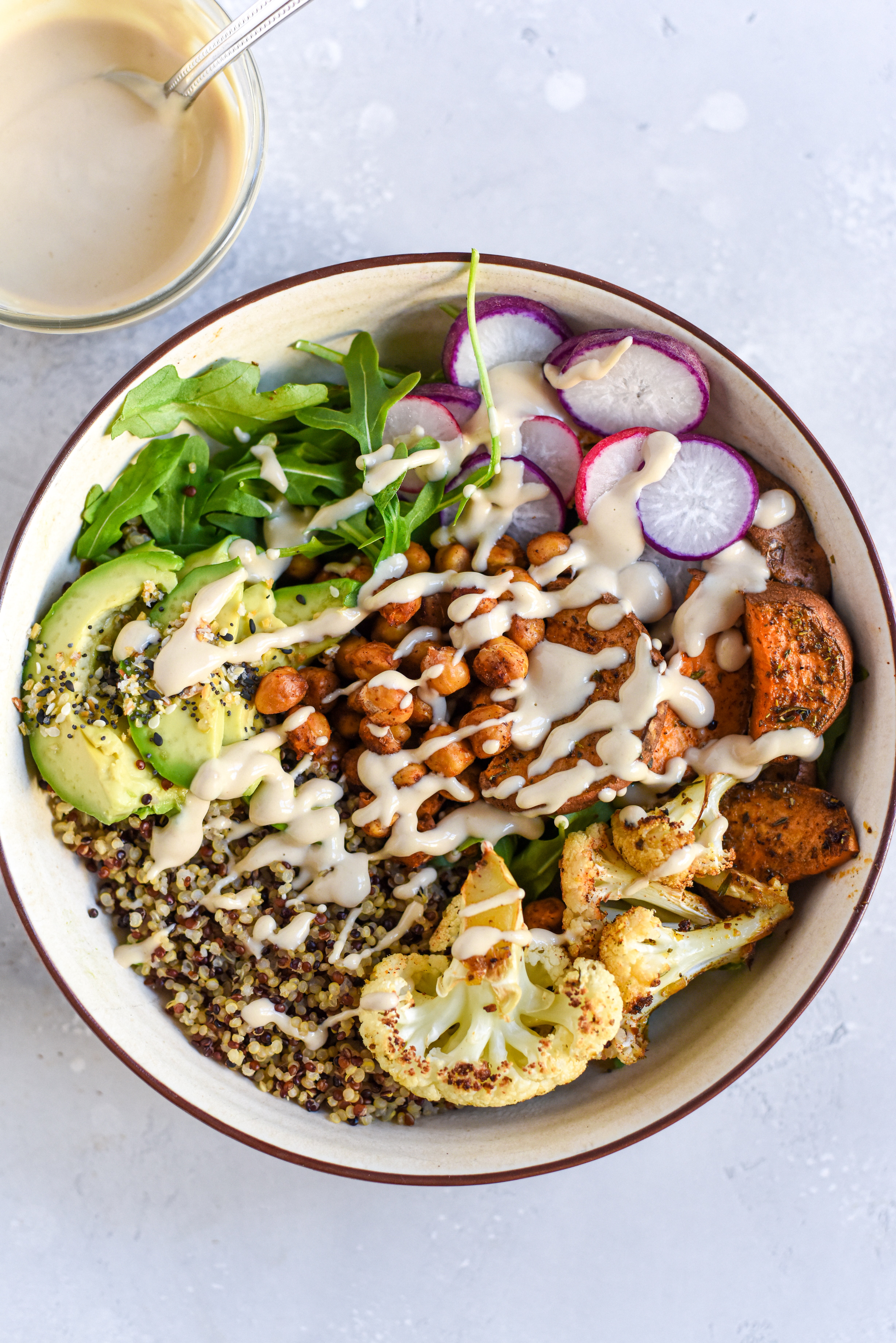 A hands-on in-person cooking class culminating in a dinner served with wine and beer. This class is limited to 14 students. See our registration policies here and our rules for in-person events here.
Grain bowls are a reliable template for delectable, easy meals featuring seasonal produce, anchored by hearty, satisfying whole grains. A couple hours in the kitchen can set you up for days of delicious, plant-based eating with minimal prep. Incorporating fermented ingredients, like miso and preserved lemon, unleashes umami flavor power to balance vegan meals, keeps foods fresh longer, adds nutrition, and boosts the yum factor! Homemade condiments add color and crunch while making use of every tidbit to shrink your foodprint while titillating your palate.
MENU
Edamame Hummus with Chickpea Miso
Cauliflower Couscous with Preserved Lemon and Mint
Toasted Farro
Pan-Fried Carrots with Carrot Top Salsa Verde
Vegan Tofu Feta
Homemade Dukka
This menu contains the following common allergens: Wheat, Tree Nuts, Soy, Sesame. If you have allergies or dietary restrictions that concern your ability to cook along, please e-mail info@18reasons.org before purchasing a ticket.
Let's Cook Together! 
Nishanga Bliss is a passionate home cook and avid fermenter by night, and an integrative physician and professor of Chinese medicine by day. Her mission is to spread deliciousness and to connect personal and planetary health. She is the author of the Real Food All Year: Eating Seasonal Whole Foods for Optimal Health and All-Day Energy (New Harbinger Press, 2012). Visit her on the web at https://nishangabliss.com.
Photo by Caroline Green on Unsplash