Masa Madness - In Person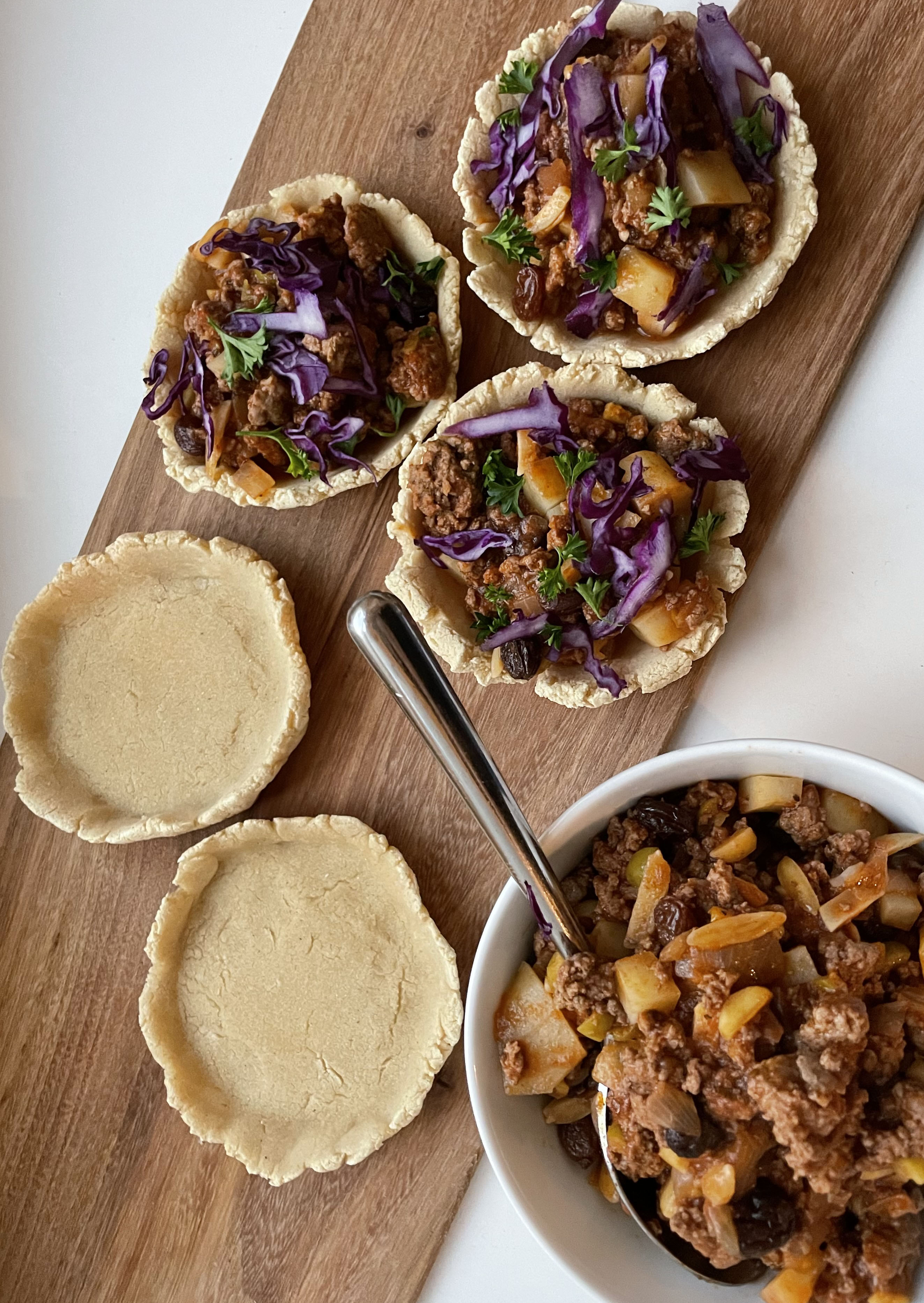 A hands-on in-person cooking class culminating in a dinner served with wine and beer. This class is limited to 14 students. See our registration policies here and our rules for in-person events here.
Calling all Mexican food lovers—this is your chance to play with masa and learn three different methods for shaping and eating it beyond the tortilla!
In this class, you will make Sopes, corn flour tart shells filled with savory Picadillo— a saucy beef potato topping that's beloved throughout Latin America and beyond. Then, you will make Tlacoyos, a pre-hispanic antojito made of masa that looks like a flat football and is stuffed with Mexican ricotta griddled until crisp with fresh toppings. Finally, you will make Huaraches, named after the shoe for their boat shape. These will be filled with homemade refried beans and quick-pickled onions plus a few other goodies.  
MENU
Picadillo Sopes (pictured)
Tlacoyos
Huaraches
*Note: This menu can accommodate vegan options. Please notify us by email at least one week before class to accommodate this option.
This menu contains the following common allergens: Soy, Dairy. If you have allergies or dietary restrictions that concern your ability to cook along, please e-mail info@18reasons.org before purchasing a ticket.
Let's Cook Together! 
Annelies Zijderveld believes cooking should be fun and flavorful, (and still can't quite get over the amazing abundance of fresh produce and ingredients available to us in the Bay area). With a master's in intercultural studies and a Mexican-Bolivian-Dutch heritage, she's keen on finding the points of intersection around the table. Her food writing has recently appeared in Edible East Bay, The Kitchn, and San Francisco Classical Voice. Her online cooking journal, EatMoreMeatless.net explores creative and doable ways for all trying to eat more vegetables. Find her online at Instagram @anneliesz.
Photo credit Annelies Zijderveld