Late Summer Galettes: Sweet & Savory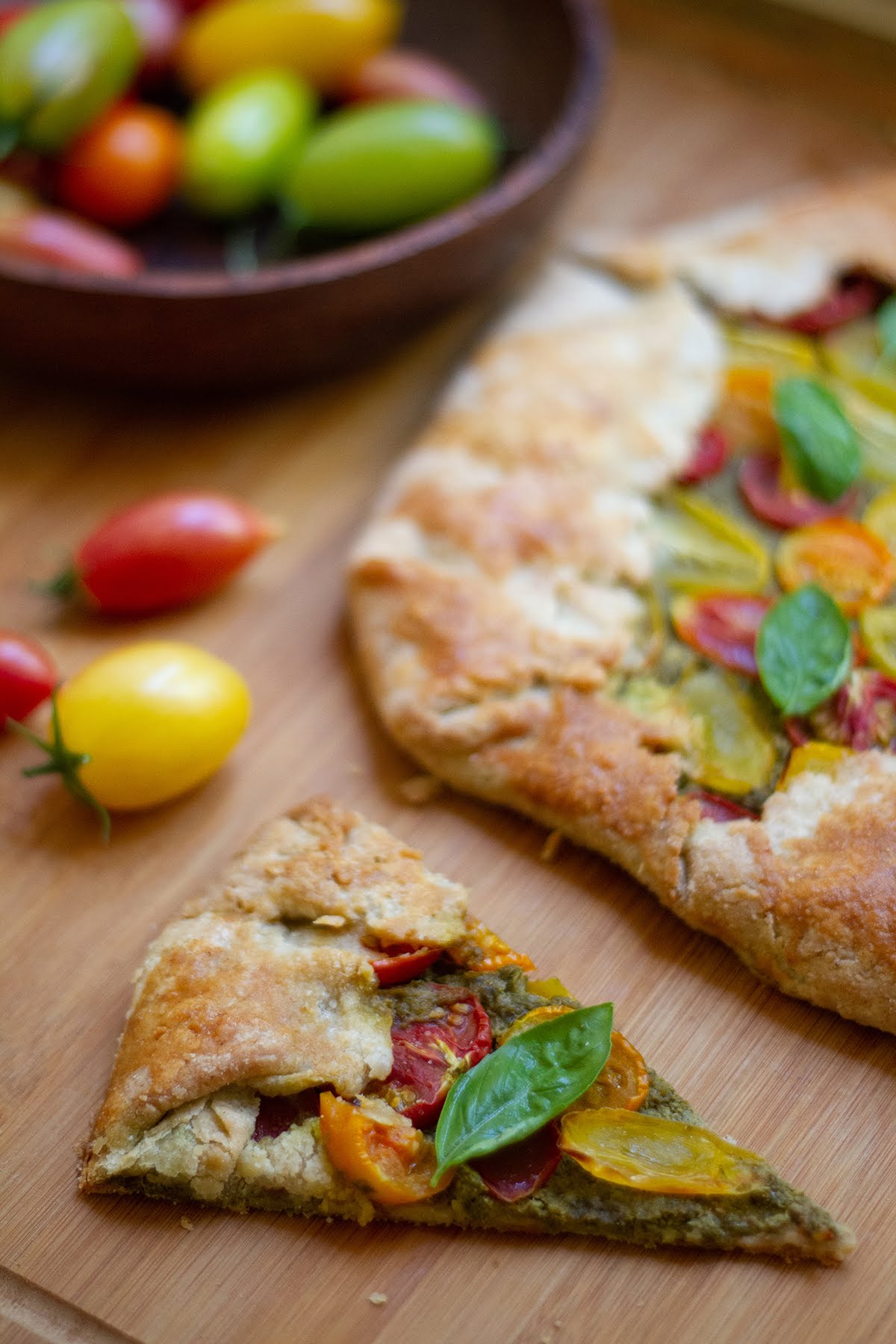 This is a live, interactive, hands-on cooking class held online via Zoom. See our registration policies here. 
Pie crusts can be intimidating. The threat of mushy, under-cooked undersides and the fear of rolling out concentric dough has kept many people from trying their hand at this pastry classic. Enter the galette. Galettes have all the flavor of pies but are far more low key. No blind baking and no tedious crust crimping. They are the pastry equivalent of the dinner guest who always knows what to say and gets along with everyone. 
In this late summer edition of our popular class with Marie, both galettes feature tantalizing flavor pairings that elevate the final products to be more than the sum of their parts. Tomatoes and basil are a mainstay classic but have you tried the trio of blackberries, peaches and ginger? Your palate is in for a treat. Join us as we learn how to make beautiful and flaky crusts while saluting the season with fillings that feature the produce of late summer.
 
MENU
Basic Galette Dough
Tomato & Basil Cream Galette
Blackberry, Ginger & Peach Galette
Equipment and Ingredient List for this class is available here (click to view).
This menu contains the following common allergens: Egg, Tree Nuts, Dairy, Wheat. If you have allergies or dietary restrictions that concern your ability to cook along, please e-mail info@18reasons.org before purchasing a ticket.
---
If you're new to 18 Reasons Online, please read this guide: How to Take an Online Class at 18 Reasons. Five calendar days before class, 18 Reasons may decide to cancel this class if not enough tickets are sold. We will notify registrants by email about cancellations.
---
Marie Brennan graduated from the University of Wisconsin with a degree in Dietetics. An avid traveler, she has explored her love of food while on the road. Marie's travels have taken her to study cheese-making in Tasmania, raw food in Western Australia, tea and fermented foods in the mountains of Korea, Ayurvedic cuisine and herbology in Kerala and the kitchens of numerous meditation centers around the world. She moved back to the USA to attend a holistic culinary arts school in Berkeley, where she also worked and taught at for several years. Marie presently lives in the Bay Area and works as an educator, private chef and is the Culinary Creative Director for Café Umami. You can find her at www.hedonistinmoderation.com and follow her IG @hedonistinmoderation 
Photo credit Marie Brennan