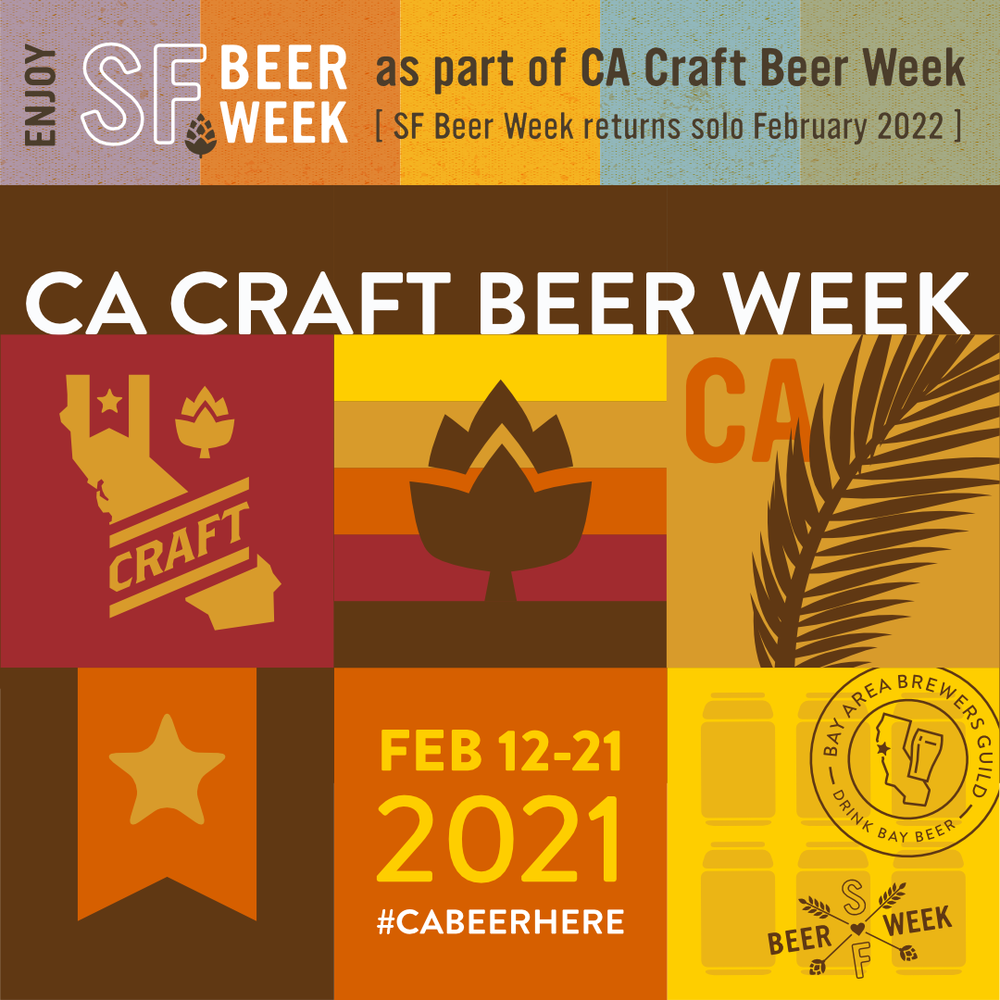 This is a live tasting seminar held online via Zoom. The Instructors will be assisted by a remote 18 Reasons staffer who will facilitate conversation during class and ensure all students are attended to.
In celebration of California Craft Brew Week, 18 Reasons and Almanac Beer Company have teamed up to showcase a selection of Almanac's bold and sustainably-sourced brews with cheese pairings to match. As students sip through a few beers from Almanac's specially curated Beer Week Variety Pack and nibble on a few recommended cheeses, award-winning Brewmaster, Phil Emerson, will discuss the beer and Almanac's farm-to-barrel brewing practices. As if it couldn't get any better, It's Not You, it's Brie author Kirstin Jackson will discuss the essentials of pairing cheese with beer! You don't have to be a cheese aficionado or beer guru to appreciate a good pairing, but you may be both after spending the evening with Kirstin and Phil.
Interested in participating? Here's how:
This event is designed to showcase Almanac's Beer Week Variety 12-Pack, which students can purchase separately. Those who purchase a ticket to the tasting event through 18 Reasons will receive a 20% discount code to apply toward the purchase of the 12-Pack from Almanac.
Step 1: Purchase a ticket to this tasting event with 18 Reasons by adding to your cart and checking out.
Step 2: Order beer from Almanac. You will receive a discount code within 1 business day of the registration, which you can apply toward your purchase: available here.
Step 3: Buy recommended cheese. Students will receive a list of cheese pairing recommendations via email to procure before the event.
Note: Registration is limited to students currently residing in California, as shipping from Almanac is only available throughout CA. If you are out of state and interested in participating, email info@18reasons.org for potential accommodations. Registration will close 5 days in advance of the event to ensure that students receive their beer box prior to class.
---
If you're new to 18 Reasons Online, please read this guide: How to Take an Online Class at 18 Reasons. Five calendar days before class, 18 Reasons may decide to cancel this class if not enough tickets are sold. We will notify registrants by email about cancellations.
---
Phillip Emerson is the award winning Brewmaster at Almanac. He holds a degree in Food Chemistry from UC Davis, emphasizing on beer. He has eight years of professional brewing experience in various capacities. Almanac specializes in the production of mixed-culture ales, and Phil currently oversees the production of ~25,000hL annually of both fresh and sour beer. Almanac was founded with the motto: beer is agriculture! Almanac embodies this by using local grains, fruits, herbs, and agricultural products in most of our beers. When not brewing, you can find Phillip obsessing over his other two passions: music & bikes. Or maybe loving his cats.
Author of It's Not You, it's Brie: Unwrapping America's Unique Culture of Cheese, Kirstin Jackson is a cheesemaking teacher, wine and cheese educator, and writer. She loves teaching people how to make ricotta and creamy burrata pillows as much as she adores pairing her new favorite local cheese with wine. She blames her parents who took her on trips to the California dairy country at a very young age for feeding her current obsession.