Sheet Pan Tex-Mex Fajitas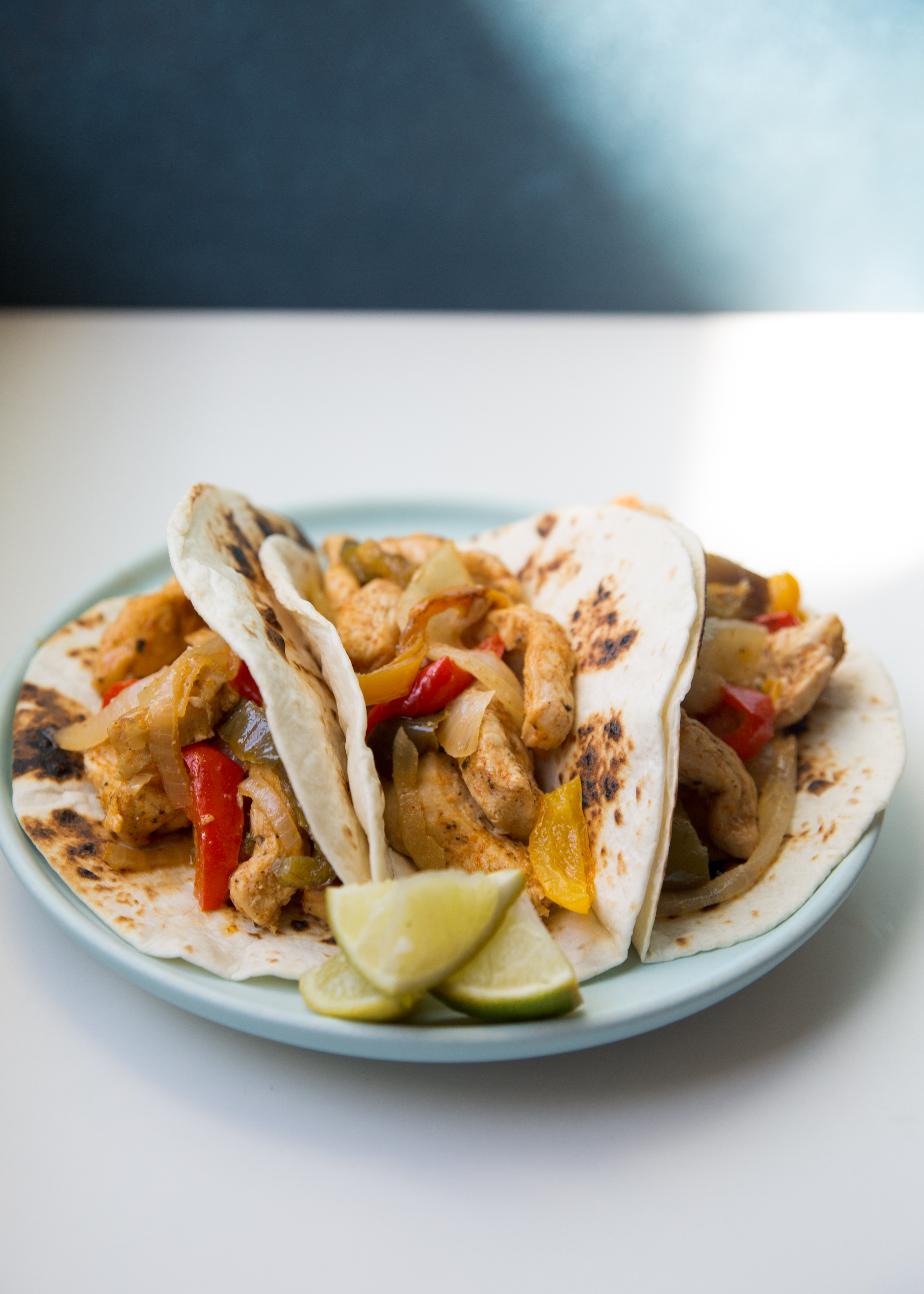 This is a live, interactive, hands-on cooking class held online via Zoom. See our event policies at the bottom of this webpage.
Fajitas are midweek masterpieces. In this class, Annelies Zijderveld, our Texas transplant with Mexican roots will share her sheet pan fajitas— using chicken or tofu. You will learn a sour and spicy cabbage side dish topped with a toasted peanut cilantro garnish, and finally a coconut lime fresca (or brava cocktail).
Bold but friendly flavors, much like the Lone Star state, this class will dip into the spice cabinet and provide fresh inspiration for last minute meals.
MENU
Sheet Pan Fajitas with Onions, Bell Peppers, Spices, and your choice of Chicken or Tofu
Sour + Spicy Cabbage with Toasted Peanuts
Coconut Lime Fresca or Brava (optional tequila)
Equipment and Ingredient List for this class can be found here.
This menu contains the following common allergens: Soy, Peanuts, Dairy, Wheat. If you have allergies or dietary restrictions that concern your ability to cook along, please e-mail info@18reasons.org before purchasing a ticket.
---
If you're new to 18 Reasons Online, please read this guide: How to Take an Online Class at 18 Reasons. Five calendar days before class, 18 Reasons may decide to cancel this class if not enough tickets are sold. We will notify registrants by email about cancellations.
---
Annelies Zijderveld believes cooking should be fun and flavorful, (and still can't quite get over the amazing abundance of fresh produce and ingredients available to us in the Bay area). With a master's in intercultural studies and a Mexican-Bolivian-Dutch heritage, she's keen on finding the points of intersection around the table. Her food writing has recently appeared in Edible East Bay, The Kitchn, and San Francisco Classical Voice. Her online cooking journal, EatMoreMeatless.net explores creative and doable ways for all trying to eat more vegetables. Find her online at Instagram @anneliesz.
Photo credit: Annelies Zijderveld