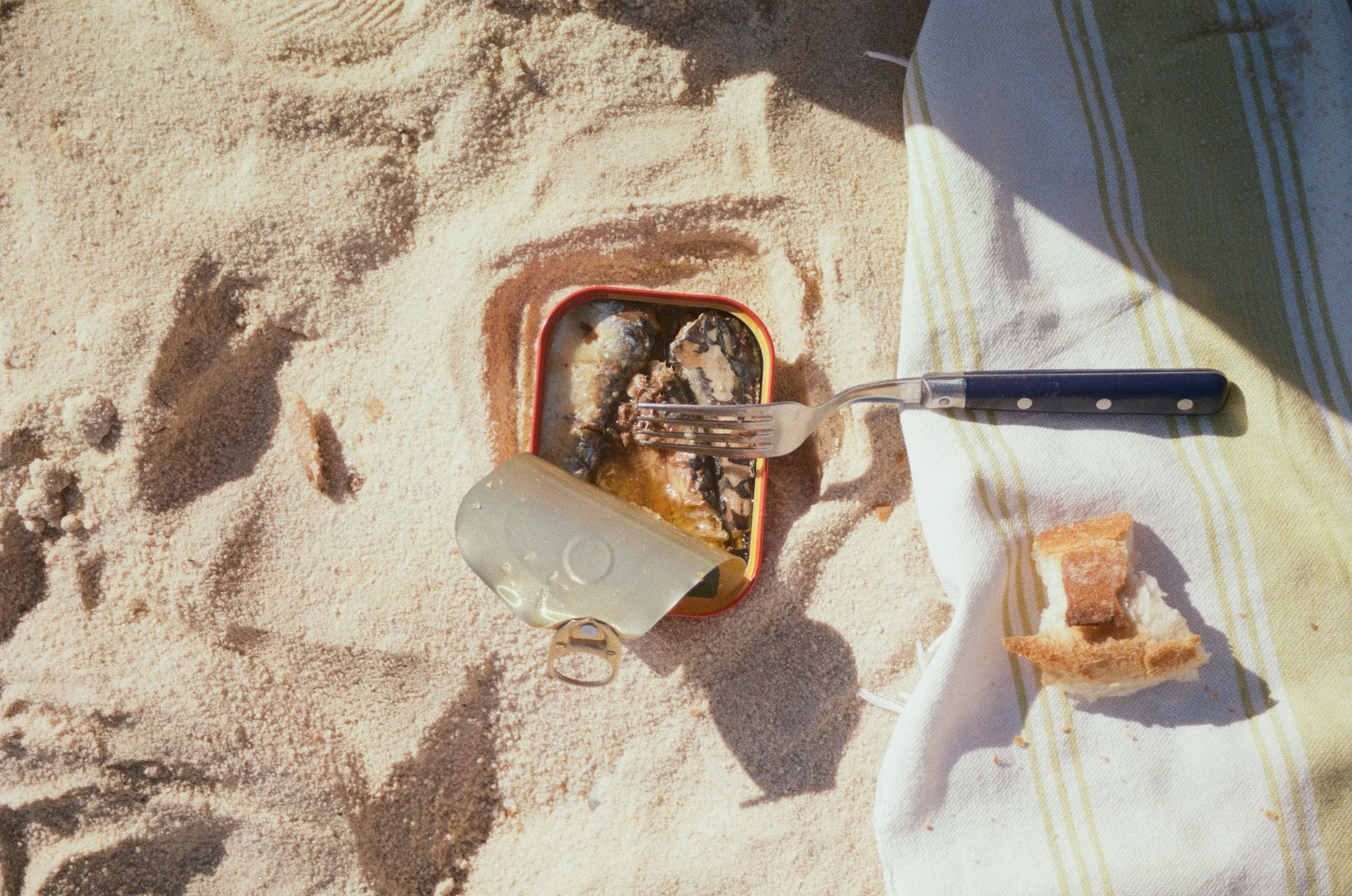 This is a live, interactive, hands-on cooking class held online via Zoom.
This class highlights the excellent quality of conservas, or preserved fish, by the Ortiz brand, famous in Spain and widely available in the US. Spaniards adore their tinned fish, and when you understand what good quality, artisanally preserved fish and seafood taste like, you will become a fan as well! When fish is conserved with care, only the best, freshest products from the sea are used and preserved at their peak.
Not wanting to shop for class? Click here for an option to purchase and pick up Ortiz products from 18 Reasons' classroom in San Francisco, CA on Friday, Sept 18 between 5-7 pm PT.
MENU
Tomato Confit and Marinated Anchovy Montadito 
Summer Sardine Salad
Radish, Arugula, and Fresh Herb Salad with White Tuna and Honey-Mustard Vinaigrette 
Sardine Paté
Equipment and Ingredient List for the class found here - check before signing up for the class. 
This menu contains the following common allergens: Fish, Egg, Tree Nuts, Wheat (there is a GF option for bread). If you have allergies or dietary restrictions that concern your ability to cook along, please e-mail info@18reasons.org before purchasing a ticket.
---
If you're new to 18 Reasons online, please read this guide: How to Take an Online Class at 18 Reasons. Five calendar days before class, 18 Reasons may decide to cancel this class if not enough tickets are sold. We will notify registrants by email about cancellations.
---
Camila Loew holds a Ph.D. in Humanities and is a certified nutrition consultant. Having lived alongside the Mediterranean for almost two decades, she believes that the best cooking relies on simple recipes with outstanding ingredients. That's the Mediterranean way she conveys in her classes, along with the concept of sobremesa, which happens to be the name of the company she runs. Sobremesa is the leisurely time we spend gathered around the table. In addition to running Sobremesa Culinary Tours, through which she offers delicious cultural and culinary experiences abroad for fellow food-lovers, Camila founded and directs the Food Studies & Gastronomy program at the University of Barcelona, and teaches academically about Mediterranean food culture to American students abroad. Since 2014, Camila has been sharing her love of regional Spanish and Mediterranean cuisines at 18 Reasons. For more information visit her website www.sobremesa.life  
Photo by Alla Hetman on Unsplash