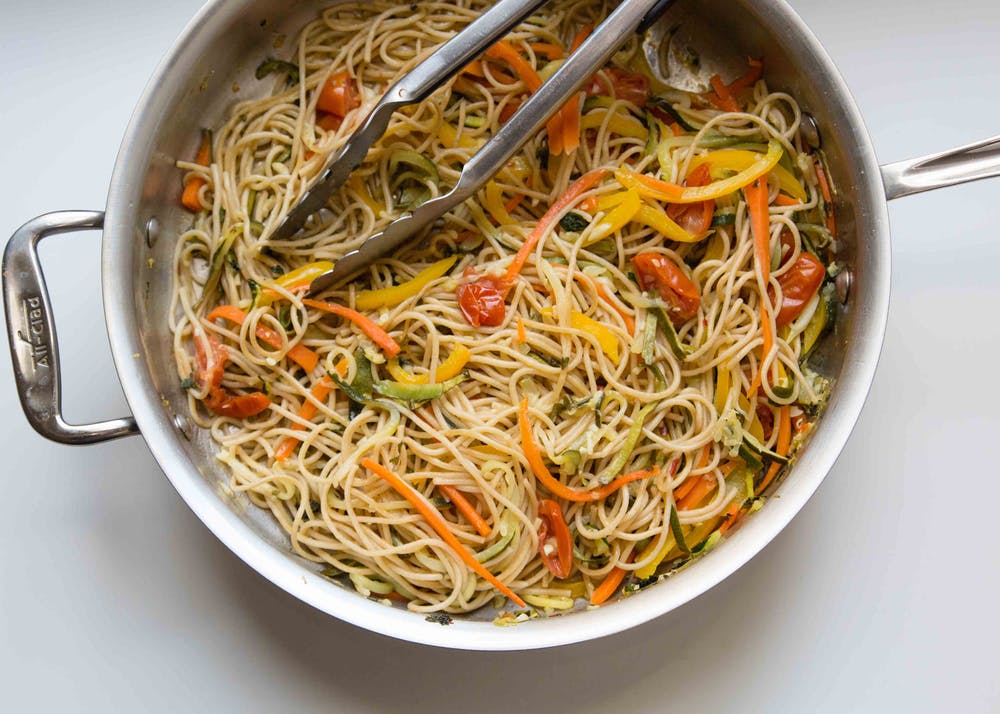 This is a live, hands-on cooking class held online via Zoom. This is an interactive experience; if online learning is new to you, please read this guide on How to Take an Online Class at 18 Reasons.
Registered students should take at least 30 min before class begins to do the following: download and set up Zoom, test audio and video, wash and prep ingredients, and bring out equipment in the kitchen, per the list linked below. 18 Reasons staff will e-mail registrants one message containing class recipes and a Zoom meeting link; check your junk/spam/event folder in case you do not see the e-mail. Search for any email from 18 Reasons, looking for a subject line containing the full title of the class. 
When summer comes, you can count on a bumper crop of squash. Annelies places the spotlight on this colorful, tender gourd with a vegetarian menu with hope to inspire your summer meals. Stuff them, zoodle them, and layer them in a casserole - you won't be without craveworthy ideas to enjoy your summer squash any night of the week.
MENU
Zucchini Pasta Primavera with Garlic Butter, & White Wine 
Stuffed Squash Boats with Nutty Bulgur & Serrano Parsley Sauce
Southern-Style Summer Squash Corn Casserole with Almond Crema & Crunchy Garlic Breadcrumbs
Equipment and Ingredient List for the class is available here, please check before buying a ticket.
This menu contains the following common allergens: Egg, Soy, Tree Nuts, Dairy, Wheat. If you have allergies or dietary restrictions that concern your ability to cook along, please e-mail info@18reasons.org before purchasing a ticket.
Annelies Zijderveld resides in Oakland where she writes about food and teaches cooking classes in the Bay area, focusing on Latin American cooking and vegetarian cooking. The Los Angeles Times selected her book, Steeped: Recipes Infused with Tea as one of their favorite cookbooks of 2015.
Photo credit: Annelies Zijderveld