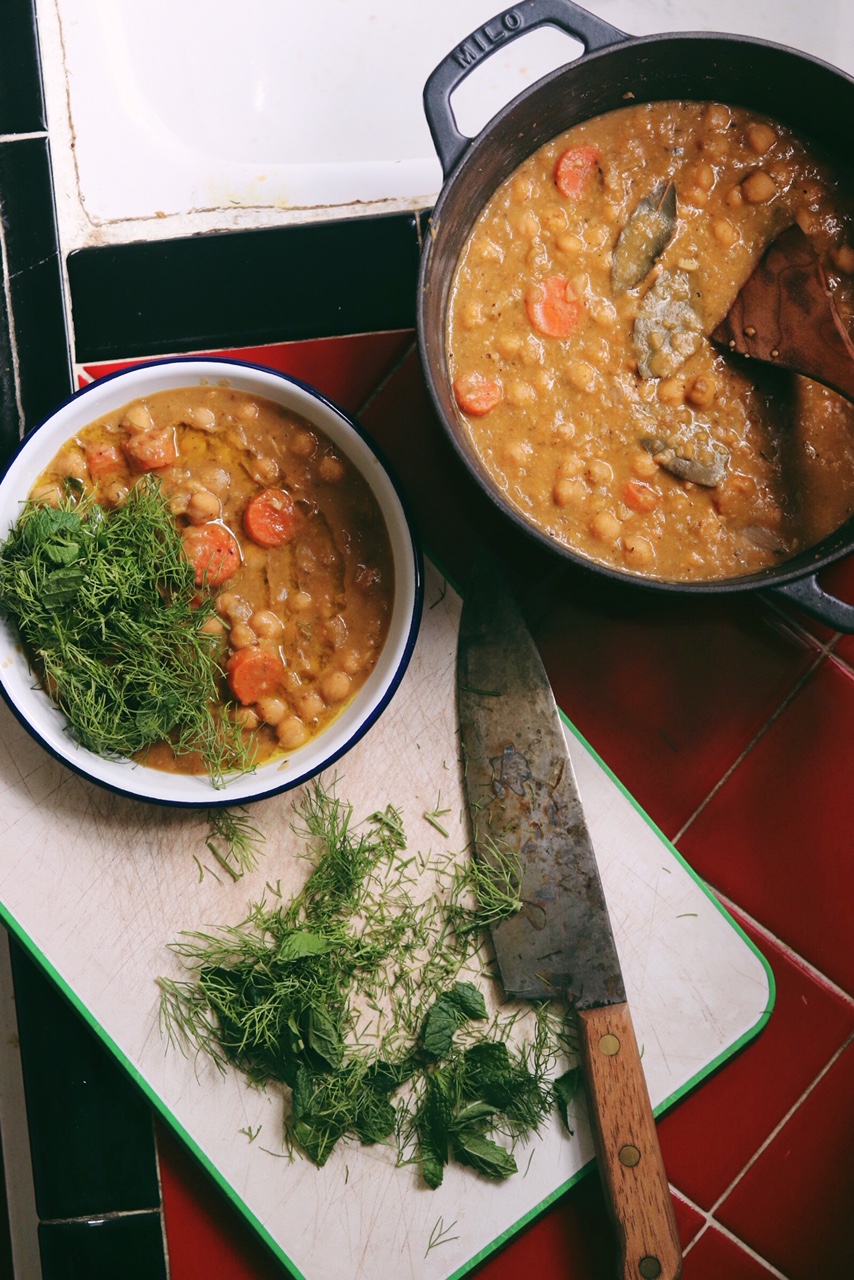 This is a live, hands-on cooking class held online via Zoom. Class is limited to 12 students to create an interactive, dynamic experience. The Instructor will be assisted by a remote 18 Reasons staffer who will facilitate conversation during class and ensure all students are attended to. We will be recording the class and we hope to make the recording available to students after an editing process to protect the privacy of our students' homes.
Registered students should take 30 min before class begins to do the following: download and set up Zoom, test audio and video, wash and prep ingredients, and bring out equipment in the kitchen, per the list linked below. 18 Reasons staff will e-mail registrants one message containing class recipes and a Zoom meeting link; check your junk/spam/event folder in case you do not see the e-mail. Search for any email from 18 Reasons, looking for a subject line containing the full title of the class. 
In this class we'll cook two classic Greek dishes - Dolmadakia (vegan) and Revitia (vegan) - as well as discuss two other dishes - Fava (vegan) and Xoriatiki (vegetarian) - all of which you can easily make at home. Our Dolmadakia portion of class will review techniques for rolling 'stuffed' foods that can be applied outside of classic stuffed grape leaves.  We'll also make a classic Greek chickpea stew that is a canvas open to substitutions to your heart's desire. All recipes have been revised with ample substitution suggestions and can be made with limited pantries, including tips for prepping ingredients in advance. Join us for this exploration into the vegetarian Greek palette!
MENU
Dolmadakia – Grape leaves stuffed with rice and herbs (vegan)
Revithia – Greek Chickpea Stew (vegan)
Fava – Yellow split pea 'dip' garnished with herbs, capers, red onion (vegan)
Xoriatiki – Greek salad
Equipment and Ingredient List for the class found here - check before signing up for the class. 
This menu contains the following common allergens: dairy in the salad. If you have allergies or dietary restrictions that concern your ability to cook along, please e-mail info@18reasons.org before purchasing a ticket.
Sharon Brenner is an immigration lawyer by day, passionate cook/food writer/recipe developer by the other days and nights. Born in San Francisco and raised in the Bay Area, Sharon is based in LA and previously lived in Athens, Greece. Her love of good food and regular travels to Greece since 2011 inspired her to dive into the depths of Greek cuisine. Sharon's primary inspirations come from Middle Eastern, Mediterranean and Californian cuisines, with a focus on cooking intuitively and creatively.  She is the author of the website 'Records in the Den'.
Photo credit: Sharon Brenner