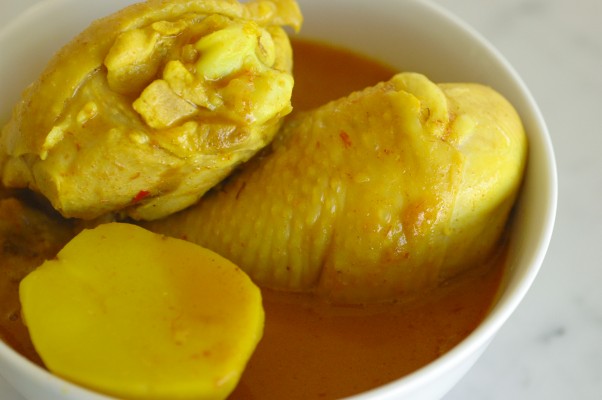 We kick of 2020's series of our monthly tradition, Community Dinner, with an offering from our Southeast Asian cuisine instructor, Linda Tay Esposito. To celebrate Chinese New Year at 18 Reasons, she's recreating a meal from her childhood, recalling what she'd eat with her family at her Ah Ma's (grandmother's) house to welcome to the start of a new lunar year. These dishes are typical "open house" dishes for celebrations; these dishes keep well throughout the day and feed your guests whenever they drop in for a visit.
Walk down memory lane with Linda and celebrate with friends, familiar and new, at our dinner tables!
MENU
Chye Choy Vegetarian Medley
Nyonya Curry Chicken: Braised Chicken with Linda's Grandmother's Curry Spice Mix
Kunyit Rice: Turmeric Sticky Rice
This menu contains the following common allergens: soy and shellfish. If you have allergies or dietary restrictions please e-mail us at info@18reasons.org before purchasing a ticket.
For vegetarian and vegan diners, we can serve you a plate of rice and vegetables and omit the portion of chicken. Please email us if you'll be needing a vegan portion, so we can shop accordingly.
ABOUT COMMUNITY DINNER
Once a month, we open our doors to friends new and old, welcoming all to our share a table and a delicious meal. Every month is something different, but it's always $15 and always tasty. Wine and beer are for sale at the event. Kids welcome! 
For our second seating at 7:30 pm, please click here.
Photo courtesy of Linda Tay Esposito