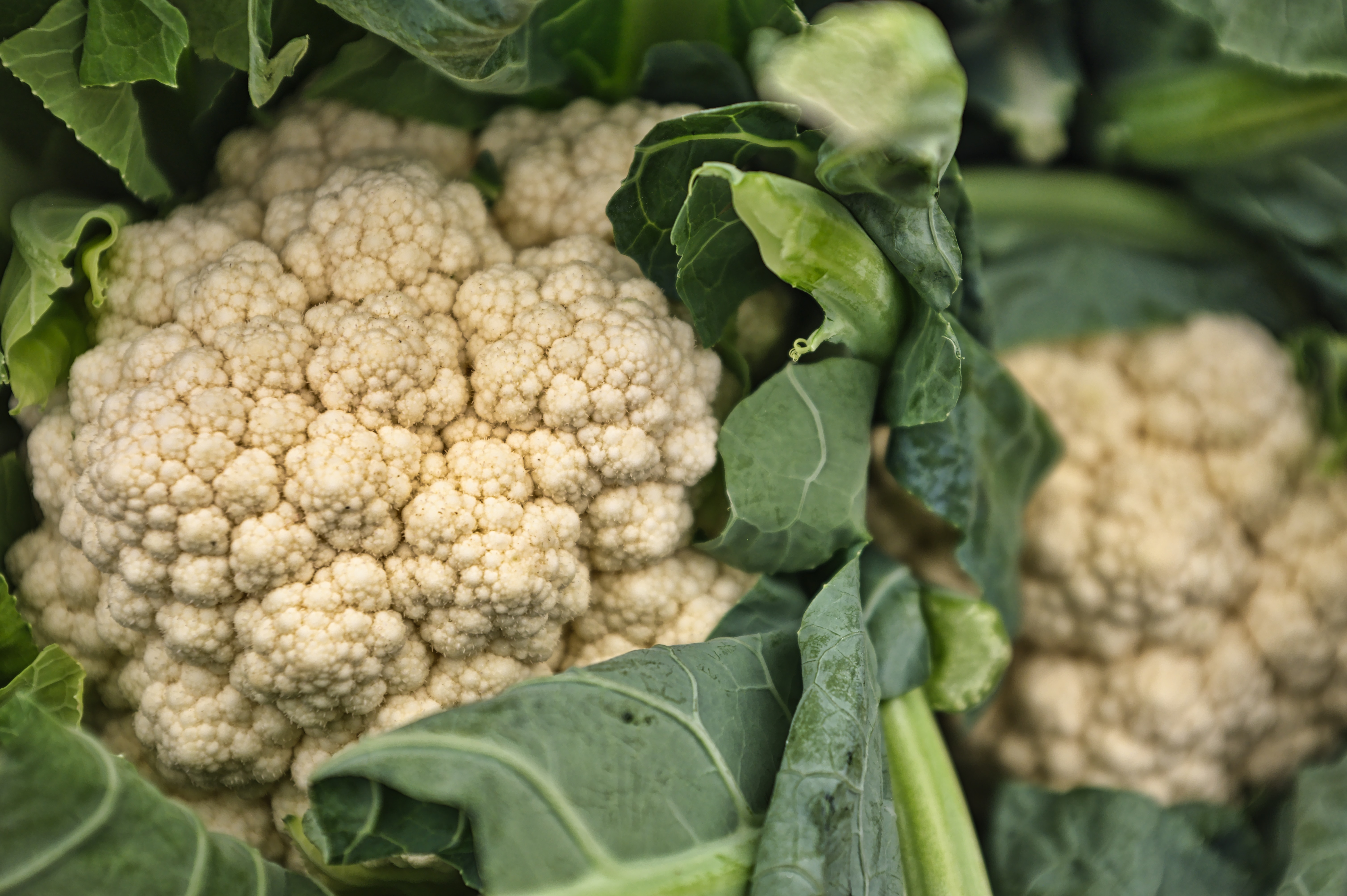 A hands-on class culminating in a family-style dinner with wine and beer.
Cauliflower is having a moment! If you're not sure what you can do with this colorful brassica, besides steaming it or roasting it, this is the class for you!
Annelies loves cauliflower and will share her tips for making it center of the plate in unexpected ways. You'll learn how to make a cream sauce with cauliflower and two fun variations on traditional gnocchi and pizza crust that you can make at home from scratch. Whether you're trying to eat more veggies or a seasoned vegetarian, you will leave with a few recipes that will be on regular rotation this winter and on.
MENU
Cauliflower Gnocchi
Fettucine Caulifredo
Cauliflower Steaks with Coffee Gravy
Spinach Ricotta Cauliflower Deep Dish Pizza with Roasted Garlic *requires eggs and dairy
This menu contains eggs, dairy. If you have any allergies or restrictions, email us at info@18reasons.org before purchasing a ticket.
Annelies Zijderveld was born in Texas and has called the Bay area home for many years. She is the author of Steeped: Recipes Infused with Tea, a book for tea lovers about how to cook with tea. As a cooking teacher who teaches at 18 Reasons and Draeger's in San Mateo, she believes cooking should be fun and flavorful, (and still can't quite get over the amazing abundance of fresh produce and ingredients available to us in the Bay area). She also volunteers as a chef with Cooking Matters and delights in being a part of the wonderful work of #NoKidHungry in her local community. With a master's in intercultural studies and a Mexican-Bolivian-Dutch heritage, she's keen on finding the points of intersection around the table. Her food writing has appeared in Edible East Bay, allRecipes Magazine, The Kitchn, Paste Magazine, and Brit + Co. among other publications. She is the creator of the literary food blog, the food poet and you can follow her food antics on Instagram @anneliesz.
Photo by Eric Prouzet on Unsplash