18 Reasons Winter Craft Fair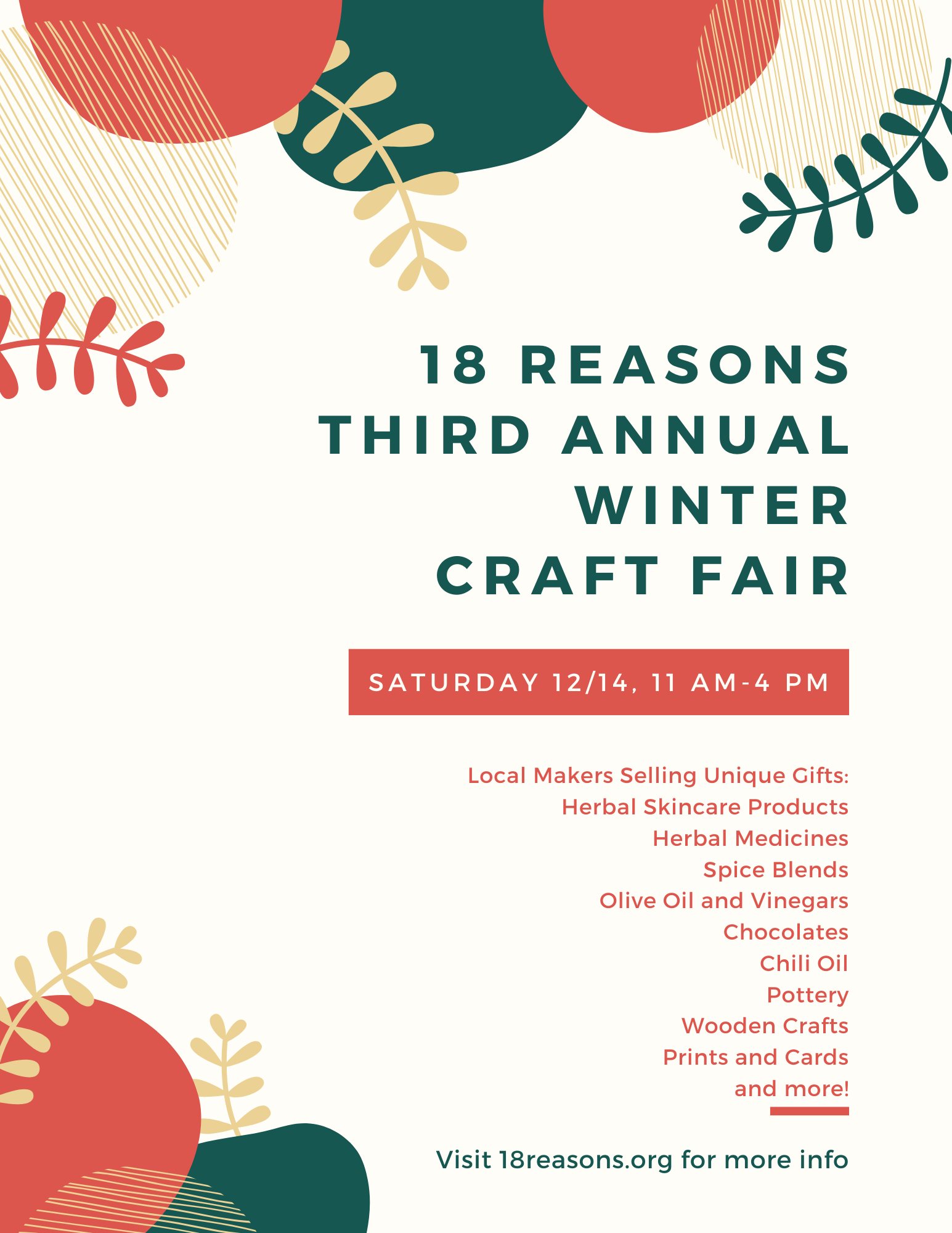 Drop by for our third annual Winter Craft Fair! We invite you to check out original handmade items from some of our wonderful teachers, volunteers, and event staff. We'll have handmade goods to fit all budgets. 18 Reasons will also be around to sell memberships, gift certificates, and cookbooks written by two of our amazing teachers, Michelle McKenzie's Dandelion and Quince and Samin Nosrat's Salt, Fat, Acid, Heat, as well as our own cookbook, Feed Your People. 
This year's vendors will be selling:
Chili Oil
Handmade pot holders
Herbal products such as elderberry syrup, spice blends, and bitters
Pottery
Wooden crafts
Herbal skincare products
California extra virgin olive oil and balsamic vinegars
Chocolates
Steeped: Recipes Infused with Tea by Annelies Zijderveld
Tea Extracts
Cards and small prints
No ticket needed. Come on by and hang out with us and support our local makers. We'll have complimentary snacks and drinks.