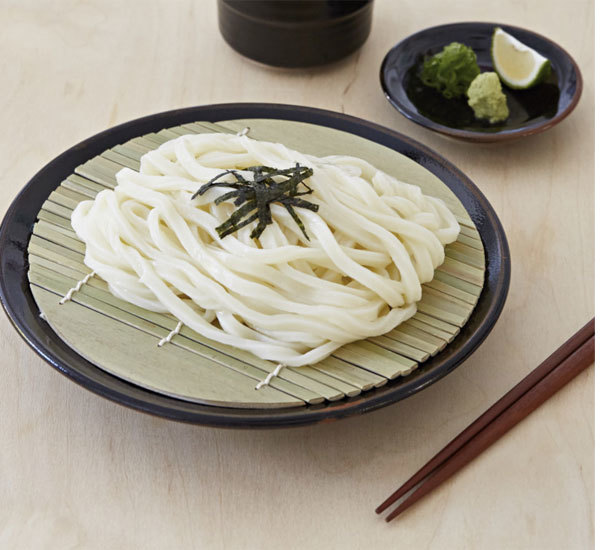 We pulled our own Elise Hayashi back into the kitchen (she's usually coordinating our Cooking Matters classes in the East Bay) after her successful and delicious Oyakodon and Kimchi Community Dinner this past April. September usually marks the time where the leaves start to change and Elise's family would head to the Rocky Mountain foothills to forage for the most picturesque matsutake mushrooms. While the rest of the country is experiencing this shift in seasons, our own San Francisco summer is in full stride. Join this month's community dinner to beat the heat and slurp down a hearty portion of Elise's handmade udon noodles on the rocks, infused with the flavors and smells of her beloved Colorado mountains. 
MENU
Zaru Udon with handmade noodles
Seasonal yasai okazu: assortment of September's best vegetables
*The default broth will be made with scallops and bonito. Vegan broth available upon request. Please email info@18reasons.org so we can make enough vegan broth for the night!
Born to Japanese-Korean parents in Northern Colorado, Elise Hayashi grew up in a family where knowing how to use a paring knife was more important than riding a bicycle. This sparked her passion for food and cooking at an early age, and she enthusiastically relocated to the Bay Area to pursue a degree in nutrition science. She also concurrently dabbled around the restaurant industry as a pastry assistant to fill her free time with galettes and mousses. Her time spent working and cooking on a farm deep in the heart of Japan's Saitama prefecture developed a rooted appreciation for the impact that food can have, while also defining her cooking style. Now, she is excited about being a part of 18 Reasons to merge her gastronomic backgrounds and to share her love of food with the Bay Area community. She currently is serving her second year with AmeriCorps at 18 Reasons, coordinating Cooking Matters programming in the Bay Area.
ABOUT COMMUNITY DINNER
Once a month, we open our doors to friends new and old, welcoming all to our share a table and a delicious meal. Every month is something different, but it's always $15 and always tasty. Wine and beer are for sale at the event. Kids welcome! 
For our second seating at 7:30 pm, please click here.