Eat More Meatless: Eggplant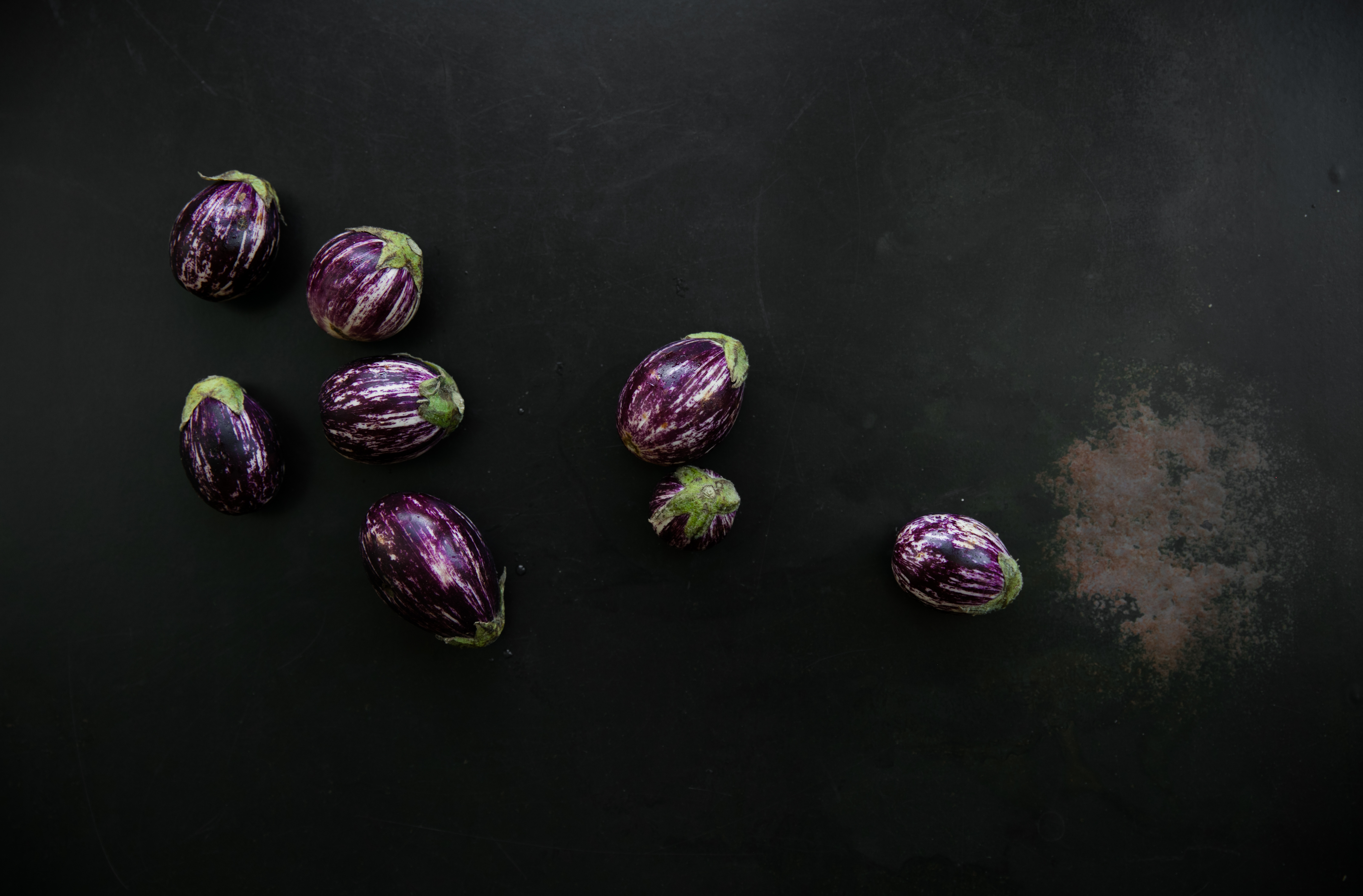 A hands-on cooking class culminating in a family-style meal served with wine.
Is there anything the amazing edible eggplant can't do? This versatile vegetable can easily become the centerpiece for meatless main dishes. You'll leave here with four recipes you can prep ahead for busy weeks or make last minute. 
MENU
Walnut Stuffed Eggplant with Herbed Labneh
Eggplant Satay Salad with Ginger Peanut Dressing 
Eggplant Parmesan Pasta
ELAT: "Eggplant Bacon," Lettuce, Avocado, Tomato Sandwiches
*Annelies can develop vegan subsitutions for the pasta and stuffed eggplant, so let us know if dairy-free options are required for you! Email us at info@18reasons.org.
Annelies Zijderveld was born in Texas and has called the Bay area home for many years. She is the author of Steeped: Recipes Infused with Tea, a book for tea lovers about how to cook with tea. As a cooking teacher who teaches at 18 Reasons and Draeger's in San Mateo, she believes cooking should be fun and flavorful, (and still can't quite get over the amazing abundance of fresh produce and ingredients available to us in the Bay area). She also volunteers as a chef with Cooking Matters and delights in being a part of the wonderful work of #NoKidHungry in her local community. With a master's in intercultural studies and a Mexican-Bolivian-Dutch heritage, she's keen on finding the points of intersection around the table. Her food writing has appeared in Edible East Bay, allRecipes Magazine, The Kitchn, Paste Magazine, and Brit + Co. among other publications. She is the creator of the literary food blog, the food poet and you can follow her food antics on Instagram @anneliesz.